---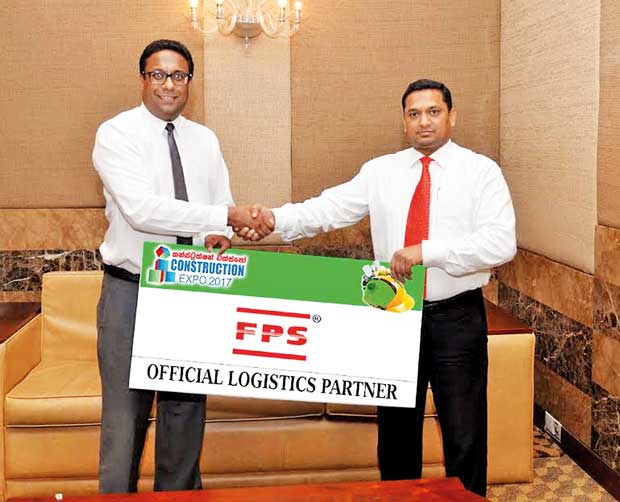 Famous Pacific Shipping Lanka (Pvt) Ltd (FPS) has been appointed as the official logistics partner by the Lanka Exhibitions and Conference Services (LECS) for Constructions Expo 2017 covering the services of freight, customs clearance, transport warehousing and off-loading.
FPS is a globally-recognized freight logistics company in Sri Lanka represented over 100 countries and 4000 ports and destinations around the world. Consistency in the industry for over 18 years, Famous Pacific Shipping is experts in handling freight logistics- sea and air, project cargo logistics, warehousing, inland transportation and logistics-based IT solutions.
Gihan Nanayakkara, Managing Director of the SAS Holdings Group, parent company of FPS Sri Lanka stated that we are proud to partner this prestigious event which is happening for the 6th consecutive year at BMICH.
FPS General Manager, M.F. Ibrahim mentioned that with the rapid development in the constructions field in Sri Lanka, this is a great platform for all the products and service providers linked with construction.
"We are also proud to state that we have represented many of the past and present infrastructure- power, road, water projects in Sri Lanka as the logistics service provider and have earmarked some of the upcoming projects to be executed in the year 2017".