---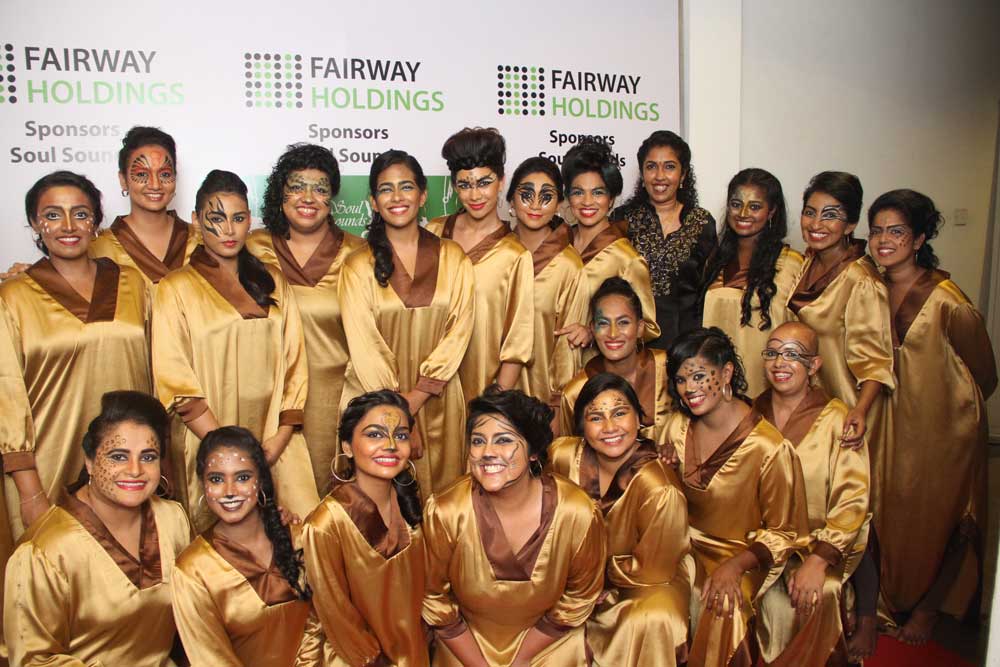 Soul Sounds, one of Sri Lanka's most acclaimed, all female choral groups, rise up in song in aid of animal welfare in the country. The concert titled "Born Free" was held at the Lionel Wendt Theatre at 7.30 with all proceeds going to the Animal Protection Trust.
Directed by the ever-popular Soundarie David Rodrigo, Soul Sounds held the audience captivated by their powerful performance, especially their skillful singing, as they produced a number of well-loved classics to help convey their message of protecting animals from cruelty and neglect at the hands of humans. The show was planned in order to emphasize through music, the importance of being mindful and ensuring the preservation of animal habitat while at the same time protecting the bio diversity of Sri Lanka for generations to come.
Soul Sounds rose to fame as an internationally recognized choir when they won the International Choral Competition in 2004 at the Llangollen International Eisteddfod, as well as the World Choir Games in Xiamen China in 2006. The choir firmly believes in making every performance better than the previous by pushing the boundaries of music.
Fairway Holdings has always maintained a constant support for the promotion of the arts and culture in Sri Lanka. This partnership between Fairway Holdings and Soul Sounds is a long-term commitment to support and empower this choir to make greater forays in the musical art.