---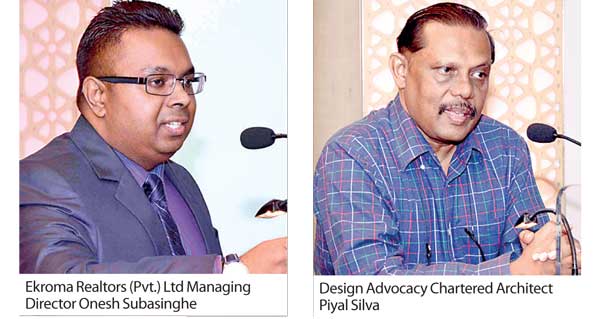 By Zahara Zuhair
Ekroma Realtors (Pvt.) Ltd invites customers to make 'Elegant 16' their new home, which will open doors in September 2017. It is a boutique apartment, located on Elvitigala Mawatha, Colombo 5.
The company also announced its second project plans, namely 'Arya', a 25-unit apartment located on Kynsey Road, Colombo 8, which would commence construction during the latter part of 2016. "Investment value for both projects will be under US $ 10 million," Ekroma Realtors (Pvt.) Ltd Managing Director Onesh Subasinghe told Mirror Business.

Giving a glimpse on Elegant 16 he said that the two-bedroom apartments would be priced at Rs.28-33 million and the three bedroom apartments will be priced at Rs.37-43 million, where they would be targeting professionals.

The 16-unit apartments range from 900 square feet to 1000 square feet for two to three bedrooms and 1200 square feet to 1400 square feet for three bedrooms.
"It is located on Baseline Road right opposite British School. There is a 20-feet wide private lane that leads to the apartment; essentiality there is limited noise as it is the second block from the main road," he said.

Some of the key features of the property include the swimming pool, fitness centre, community centre, 126 meters long rooftop jogging track, BBQ area and kids' play area. "The main advantage is its proximity to schools, hospitals, eateries and so many things. We will market to high-calibre people as we want to keep it exclusive and private. We are giving a high-end luxury product at a competitive price point. So this a very value for money proposition," he said.

"The real issue in the real estate market in Sri Lanka is the matter of trust. To establish trust, I myself have decided to purchase an apartment at Elegant 16," Subasinghe added.
It was noted that the project was funded by Commercial Bank and the bank would be providing loan facilities as well. Ekroma Realtors (Pvt.) Ltd, a new Board of Investment (BoI)-approved real estate company, is a subsidiary of Opex Holdings (Pvt.)
Ltd Colombo.