---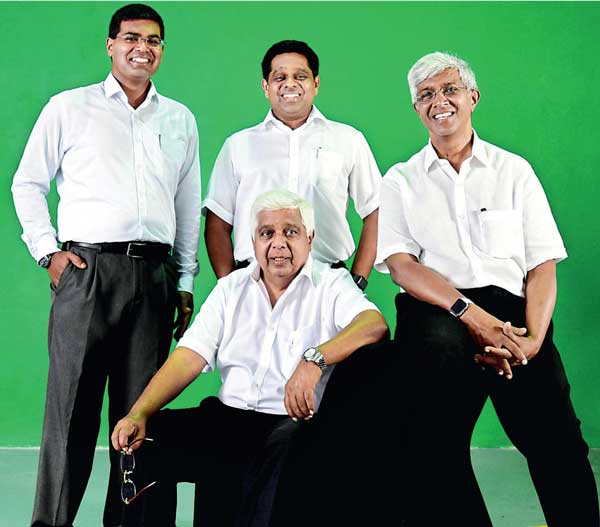 The visionary team behind EBL: (Seated centre) Gamini Edirisinghe, Managing Director of EBL (Standing from left to right) Sanka Edirisinghe, Co-Chief Operating Officer of EBL Hybrid Hub, Suresh Edirisinghe, Co-Chief Operating Officer of EBL Hybrid Hub and Chandra Edirisinghe, Director of EBL
Edirisinghe Brothers Pvt. Ltd. (EBL), founded by Don Simon Edirisinghe in 1947, has etched a reputation of being a respected automotive engineering provider in Sri Lanka.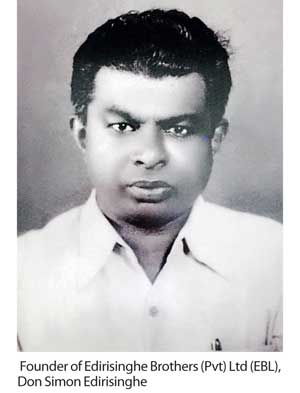 Having pioneered the diesel and petrol engine rebuilding market, EBL's success of 70 years has been the relationships they have built, working closely with their customers to provide unmatched value for their automotive service requirements.

Under the watchful guidance of Gamini Edirisinghe, Managing Director of EBL has carved a sturdy foundation, through its long-standing customer base renowned for precision engineering solutions. The "incomparable warranty" ('Aruma Puduma Poronduwa'), being offered by EBL for its engine rebuilding operations has solidified a benchmark which is yet to be matched by its competitors.
Chandra Edirisinghe, Director at EBL, emphasized the need for operations to evolve as, 'Being the right time for the Company to take a step into the future. With the increase in Hybrid and Electric vehicles in the world – and the growing trend towards eco-friendly modes of transport, it was only a matter of time until Sri Lanka saw changes in demand. With over 100,000 hybrid and electric vehicles being registered so far, this trend is set to continue well into the
next decade'.

Although many organizations have ventured into the maintenance and servicing of hybrid and electric vehicles, the market thus far has lacked an Authorized Flagship inculcating the perfect blend of internationally proven diagnostic technology and technicians trained overseas by global leaders in
the industry.

Chandra Edirisinghe went on to explain, "With technical expertise and the required technology already in place, we expect to open our doors at the Hybrid Hub at Khettarama Temple Road, Colombo 10, by the end of July for the hybrid vehicle operation. Our services will then be extended to cover electric vehicles in the months to follow."

The Edirisinghe Brothers Hybrid Hub, will be the only specialized, purpose-built facility, that utilizes revolutionary technology from U.S.A. for testing, conditioning and rebuilding of hybrid batteries in Sri Lanka. The facility will also be able to carry out 'State Of Health' checks for ALL crucial components of a hybrid vehicle using proprietary equipment technology.
Partnering with Automotive Research and Design (AR&D), USA for its proprietary HEV technology, and being powered by Growth Dynamics, Singapore, providing ongoing franchise training and development for technicians, Hybrid Hub is set to change the automotive landscape in the nation.