---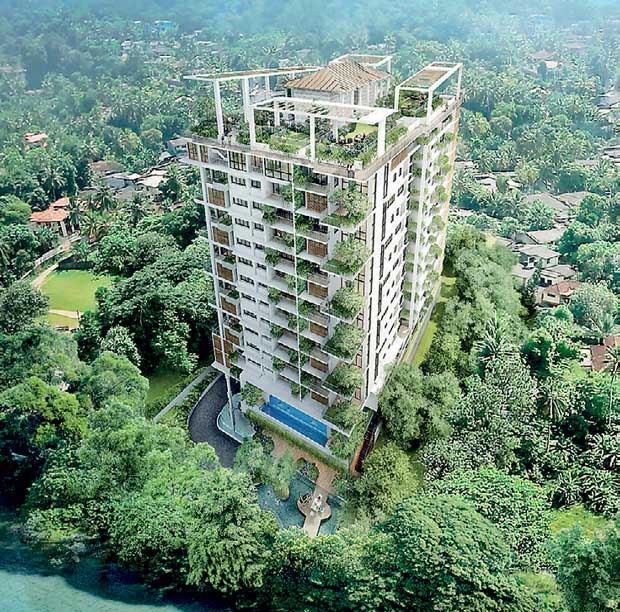 GVR has set a new standard in the development of luxury residential buildings in Sri Lanka by integrating environmentally friendly and sustainable features into its Dynasty Residence in Kandy. After a technically rigorous design and construction process, Dynasty Residence was awarded LEED Gold certification by the United States Green Buildings Council (USGBC), LEED 2009 rating system.
GVR's Dynasty Residence provides the best class architecture, sustainability and engineering features to its clients, resulting in luxurious yet environmentally responsible living. LEED stands for Leadership in Energy and Environmental Design is an international rating system developed by the U.S. Green Building Council (USGBC).

It is the foremost programme for buildings, homes and communities that are designed, constructed, maintained and operated for improved environmental and human health performance. LEED is practiced in more than 160 countries across the world. It is the international sustainability rating system for buildings, bringing Dynasty Residence into a class of its own in Sri Lanka.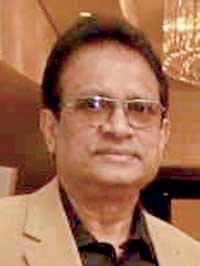 In pursuing this prestigious recognition, GVR Lanka had appointed Green Technologies FZCO, the pioneer in the Middle East and Asia in Sustainability and LEED, as its LEED consultant, who was instrumental in delivering this LEED Gold certification.

The Dynasty Residence apartment project, being built on the banks of the Mahaweli River in the ancient city of Kandy, promises to be the first and last of its kind. Construction of the much-anticipated project is now almost complete and set to open in the third quarter of 2017. This is a major achievement for the construction and real estate industry of
Sri Lanka.

"Sri Lanka's real estate market and construction industry are seeing rapid development and more Sri Lankans are choosing to invest in this industry. Although there were some challenges, I am happy to say that this award must be shared with my partners, Sanken construction, architects, consultants, as well as the government and local authorities and Kandy city planning officials," said Dynasty Residence Kandy Chairman and CEO Mahasen Samaravijeya.

Speaking on the subject, Samaravijeya added, "Together with them, we were able to make sustainable and eco-friendly design and construction a reality in Sri Lanka. This LEED certification is not just a personal achievement for Dynasty Residence; it is also a stepping stone to a long-lasting trend of sustainable real estate development in
Sri Lanka."

Samaravijeya is currently based both in the United States and in Sri Lanka. He stated that the main reason he invested in Kandy was because it is his hometown and at the time of investing, he recognized that the city had a previously untapped potential and was ready to become the next best development destination after the fast developing city of Colombo. The total initial investment for Phase I - Dynasty Residence development project is US $ 26 million, and not US $ 6 million as incorrectly stated in a previous publication.

Receiving Gold LEED certification is a testament to Dynasty Residence's incorporation of green design strategies and solutions aimed at achieving energy efficiency, water savings, sustainable site development, environment friendly materials, superior indoor air quality and healthy indoor environments.

Dynasty Residence serves as a prime example of how luxurious living can be integrated with healthy, green and high-performing residential buildings. This accomplishment revolutionizes the built environment, a major milestone that leads the way toward a sustainably built environment in Kandy. Achieving LEED certification is more than implementing sustainable practices. It signifies GVR Lanka's green building leadership and commitment of providing best class residences to their clients.
Dynasty Residence features aesthetically pleasing interior decor with each of its 19 floors featuring uniquely designed 17 floor plans. The building nestles 93 tastefully designed units including five uniquely designed duplex sky villas and four deluxe penthouses, each with distinctive features and styles from one another.

The uniquely designed rooftop includes four private sky gardens with golf putting and entertainment area, a common outdoor gymnasium, reading and healing gardens and a 170 meter jogging track. Other unparalleled common features that make up to 45 percent of the development include a gymnasium, an infinity pool and a kids' pool, a mini market, a restaurant, 24-hour nurse station, a function room, drivers' quarters and many more.

Dynasty Residence, an iconic luxury residence, is funded by Samaravijeya and Mohan Chandramohan, who are based in the United States of America, both of whom call Kandy their home. The phase one of the luxury residential apartment is overseen by Sanken Construction (Pvt.) Ltd in collaboration with GVR Lanka (Pvt.) Ltd along with architectural expertise derived from RDC Architects Pte. Ltd, Singapore. The development is also subjected to stringent quality assurance by QS Consultants AECOM Lanka (Pvt.) Ltd.