---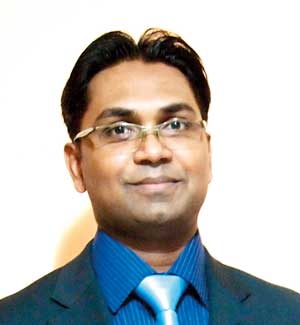 First Joint Commission International Accredited Durdans Hospital in commemoration of World Health Day chose to educate the public on kidney disease which has become a common topic of discussion in recent times.

Together with Dr. Nuwan D. Premachandra, Consultant Genito-Urinary (Urological) Surgeon, the hospital successfully identifies and treats hundreds of patients who suffer from kidney related diseases.

Renal failure or kidney failure occurs when the kidneys that work as the filtering machines of the body do not filter blood effectively. In extreme conditions this could ultimately cause death due to body fluids not being purified. This can happen rapidly, within a very short period and is called Acute Kidney Failure. Meanwhile, this can also happen slowly over a long period of time causing Chronic Kidney Disease (CKD). Once the kidney's working capacity becomes so impaired and grossly inadequate for the body it is called End Stage Chronic Kidney Disease.

Kidneys can fail rapidly within a short period of time due to obstructions of the urine production and flow pathway blocked by kidney stones and ureteric stones, obstruction at the bladder outlet due to stones or narrowing of the path. Infection of the kidney, impaired blood supply to the kidney, uncontrolled blood sugar, very high blood pressure over a long period of time and inflammatory conditions arising in the kidney tissue (nephritis) are the other causes of
kidney failure.

It is important to note however, that most kidneys can be saved if the cause or the insult is identified early and managed properly. Therefore before we label a patient as Chronic Kidney Disease (CKD), we need to find out whether there are any reversible, preventable or acute causes for the kidney damage, so that the chances of survival of the kidney are greater", explains Dr.Premachandra.
However, once identified as kidney failure, some patients can still be saved from permanent kidney damage through surgical procedures. Stones in the urinary system are very common in the community which can lead to kidney damage if not treated early enough. Pelvi-Ureteric junction obstruction, prostatic enlargement, cancers in the bladder and urethral narrowing are some of the well-known preventable causes for kidney failure.

Urology is the number one medical field which uses evolving technology. More than 90 percent of urological surgeries can be done using minimally invasive techniques (Laparoscopy and Endo-Urology). Over 75 percent of them are done without any incision of the skin at all. A minimally invasive surgery is a procedure performed with particularly minimal or NO incision at all. The surgeon uses natural openings (Eg. In Urological surgery - opening of the urethra) and pathways to insert the instruments to the body and gain access to the abnormal location. After most surgeries, patients are sent home within 24 hours.

Laparoscopy can be used to perform many of the Urological procedures avoiding large incision over the body without painful ugly scars. Here a tiny incision (1 cm or less) is used to insert the telescope (camera) and the instruments. The procedure is carried out with the instruments inside the cavity while observing through a high definition visual device. Laparoscopic procedures are commonly done for Kidney Cancer Surgery, Pelvi-Ureteric Junction Obstruction (Blocked Kidney), Adrenal Gland Tumours, Ureteric abnormalities and removal of non-functioning kidneys as well as Donor Nephrectomy in kidney transplant.

Laparoscopic and Endo-Urological surgery has less morbidity and mortality with the advantage of early recovery, less surgical and anaesthetic complications, less blood transfusions and early discharge than open surgery. The patient can get back to work earlier than when operated by conventional surgery. Minimally invasive surgery has a major cosmetic benefit over the open procedures with an equal or a better out-come as well.

Minimally invasive technology (Endo-Urology and Laparoscopy) is the most progressive treatment option in Urological surgery. These are mainly used for kidney stones blocking the kidney-ureter pathway and to relieve bladder obstruction due to enlarged prostate and stones. One of the latest advances in the armamentarium for the above procedures is Laser (Holmium YAG laser). It is widely used as the energy device to fragment stones, open fibrotic tissue related to kidney obstructions and resect prostate as well as bladder tumours.