---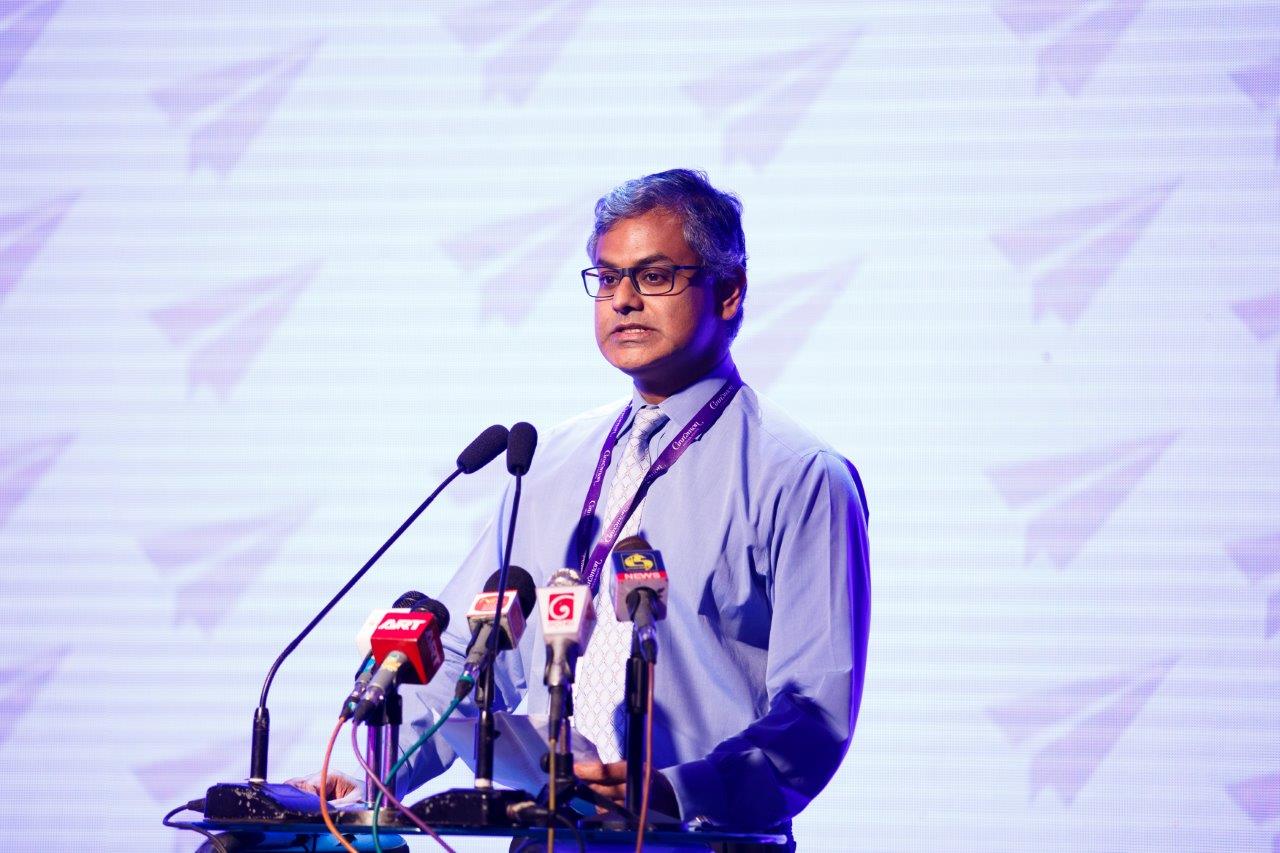 Mr. Krishan Balendra- President of Cinnamon Hotels & Resorts, delivers welcome address
Cinnamon Hotels & Resorts, together with the national carrier Sri Lankan Airlines,was proud to successfully organizethe second Cinnamon Travel Bloggers Conference- Cinnamon TBCasia on 7June at Cinnamon Grand Colombo which brought together 60 leading travel bloggers from around the world under one roof. The conference proved to be an invaluable opportunity for key decision makers of Sri Lanka's hospitality and travel industry to gain key insights into the future of their businesses.
The 60 travel bloggers visited Sri Lanka on a 5 day pre-conference tour from 2-6 June and explored the North Central, Central, East and Southern parts of Sri Lanka, courtesy of Cinnamon Hotels & Resorts.Apart from hosting an incredible group of bloggers, Cinnamon TBCasia also welcomed many industry experts and social media gurus at the conference. The eminent panel of speakers includedthe senior digital producer of from NatGeo who delivered the key note; Dr. Mathew McDougall, Founder and CEO of Digital Jungle, expert in Chinese marketing & social media; Laurence Norah , Past President of Professional Travel Bloggers Association (PTBA); Halona Padiachy, Director of International Partnerships at Pacific Asia Travel Association (PATA); Jens Thraenhart, Founder - Dragon Trail;Henry Barchet, Podcast specialist; Dave & Deb, The Planet D,a top travel blog with the tremendous global reachand many other industry experts.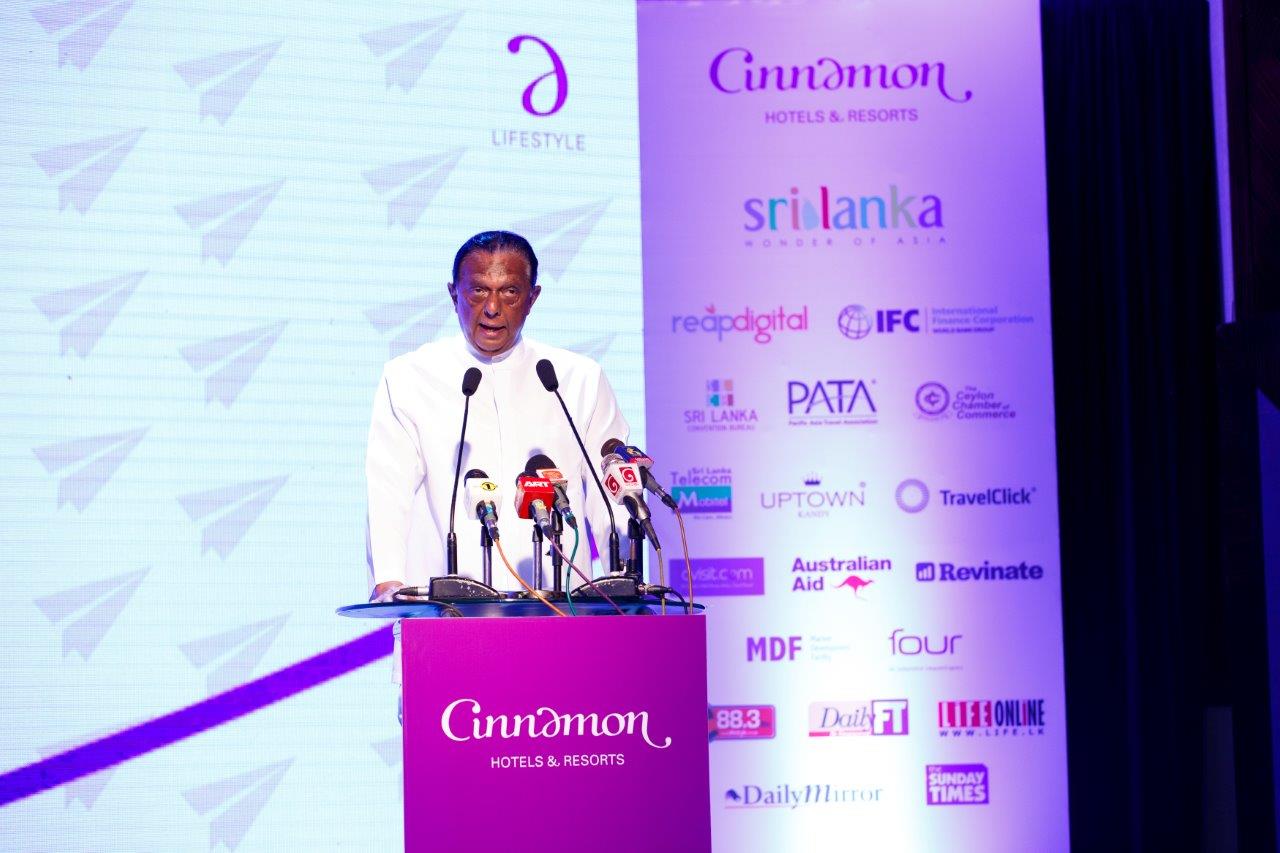 Speech by Hon. John Amaratunga- Minister of Tourism Development and Christian Religious Affairs and Minister of Lands
Cinnamon TBC Asia provideda golden opportunity fortravel and hospitality industry professionals in Sri Lanka with the ideal platform to connect with award winning travel bloggers through a one day conference. The initiative also created a speed networking space for companies to meet and tie up with bloggers, which was a unique component that is not usually offered at most conferences. The content rich event consisted of a variety of discussions which were designed to inspire and provide key insights for both the industry and bloggers alike.
Cinnamon Hotels & Resorts initiated Asia's first ever travel blogger conference in 2014; followed by its success, Cinnamon TBC Asia this year was an even larger event with over 300 participants in attendance, and also included a novel element of the Travel Blogger awards-to recognize 30 top travel bloggers for their invaluable contribution to the world of travel.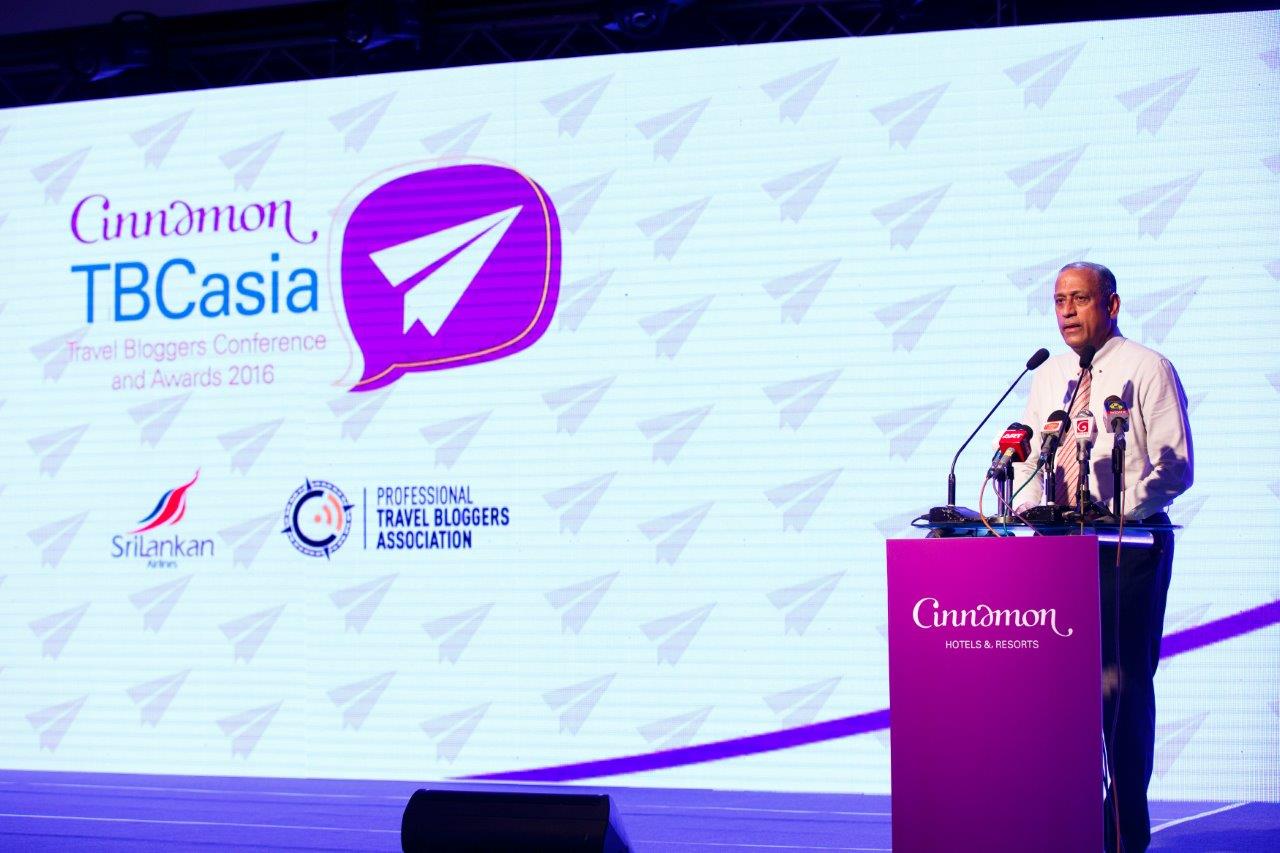 Speech by Mr. Siva Ramachandran- Chief Commercial Officer, SriLankan airlines
Cinnamon TBC Asia was presented by Cinnamon Hotels & Resorts in association with the Professional Travel Bloggers Association (PTBA) and the national carrier Sri Lankan airlines, and is also supported by Sri Lanka Tourism, the Market Development Facility supported by the Australian Government, Uptown Kandy, International Finance Corporation (IFC), Sri Lanka Convention Bureau, Reap Digital, TravelClick, Revinate, Mobitel, Cvisit, PATA, Four Communications, Ceylon Chamber of Commerce, Wijeya Newspapers and E FM.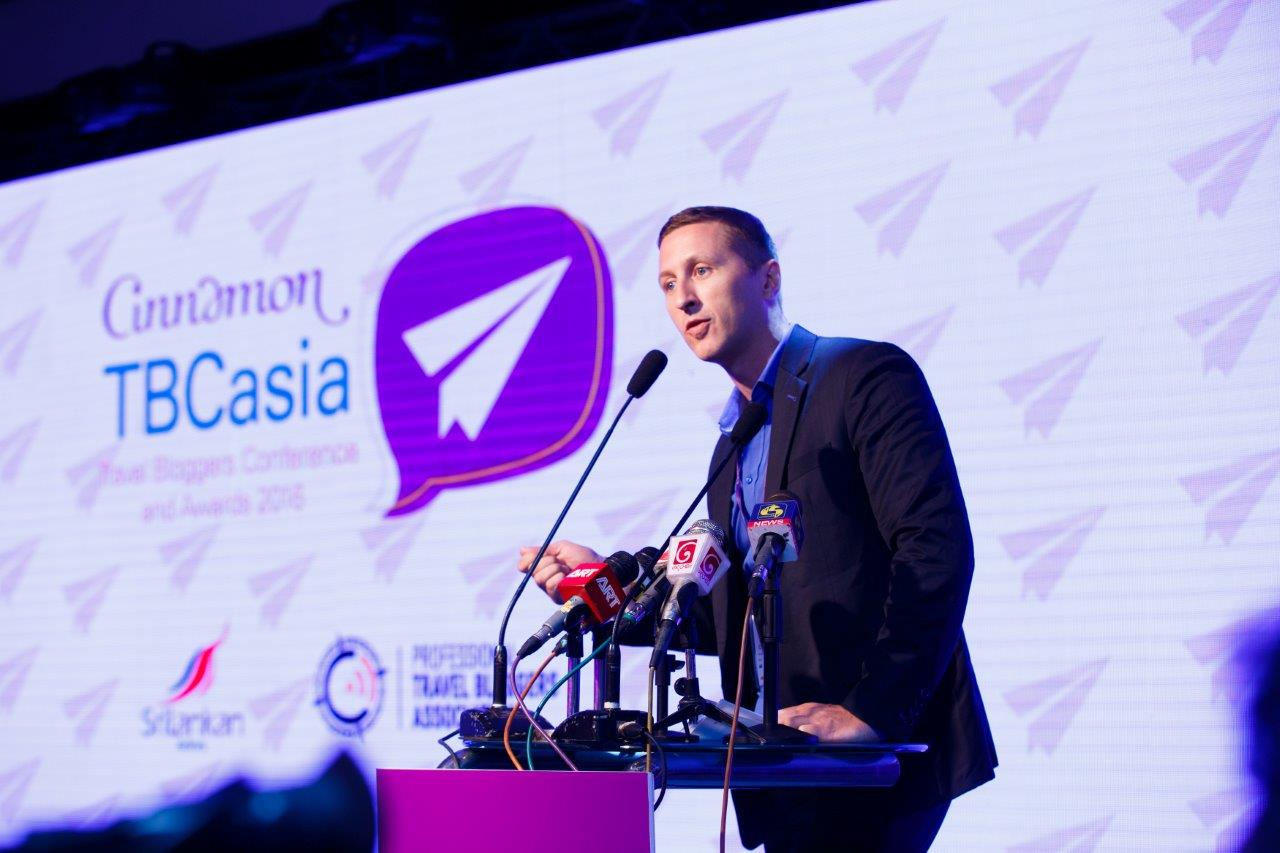 Speech by Mr. Matt Gibson- President of the Professional Travel Bloggers Association (PTBA)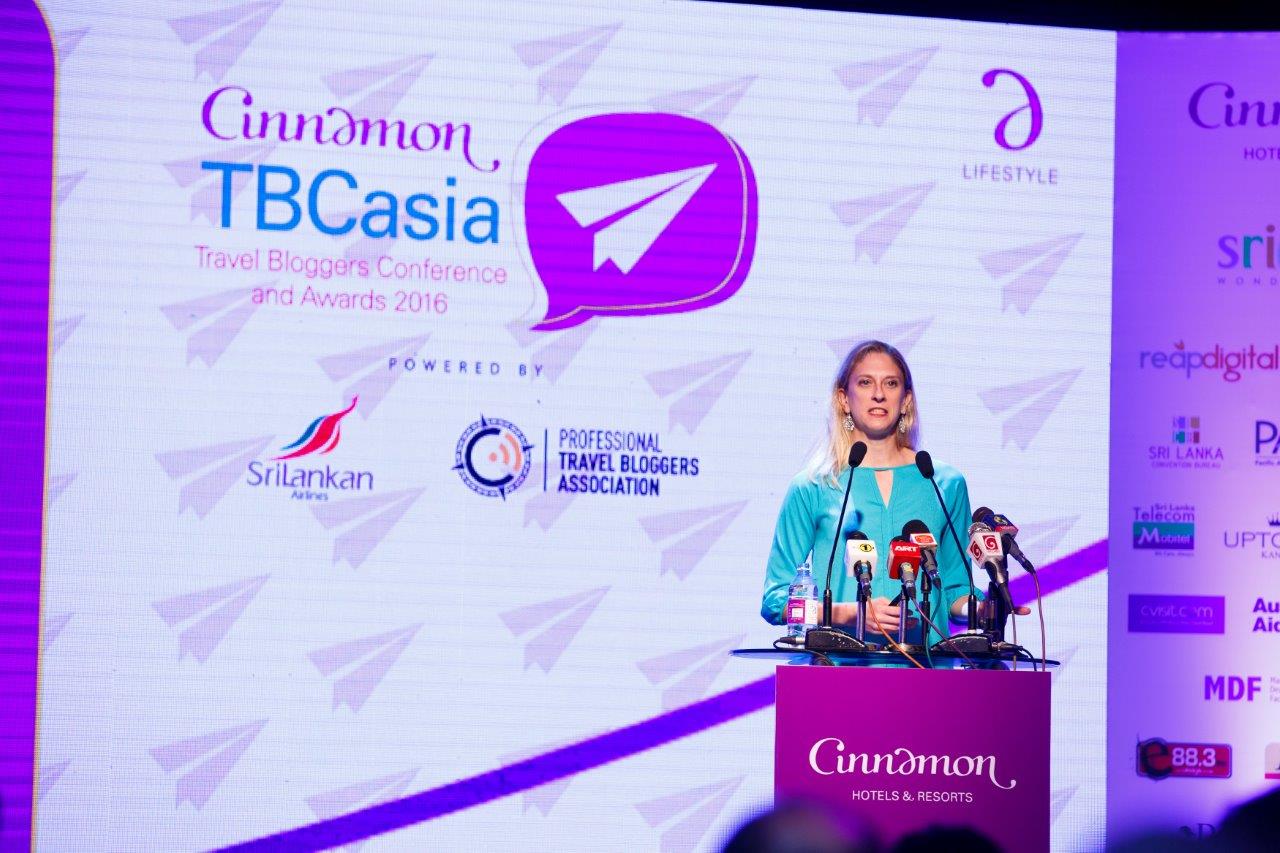 Key note address by Sarah Polger- Senior Digital Producer at National Geographic