---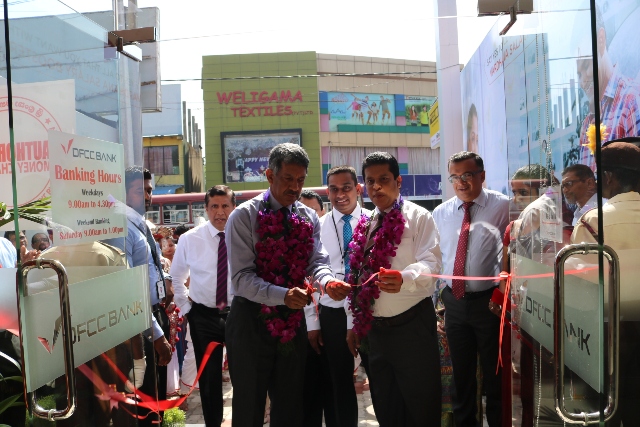 DFCC Bank is adding six new branches to its growing network this month, further strengthening its island-wide presence. Three of the new branches located in Kahawatta, Kochchikade and Giriulla were ceremonially declared open recently by CEO - Arjun Fernando and Deputy CEO - Lakshman Silva, and the other new branches will be opened in Wennappuwa, Pettah and Hikkaduwa during the course of the month.
These new branch openings along with the excitement created by the Bank's New Year promotion highlighting the concept of saving as a family, reflects the vast strides DFCC Bank has achieved over the last few months. This offer rewards families that save together, with the objective of inculcating the habit of saving and ensuring the growth and prosperity of family units. Family members who open two or more savings accounts with a total deposit of Rs. 25,000 receive an instant cash reward or DFCC Gift Voucher worth Rs. 1,250, which is redeemable at DSI showrooms or Sarasavi Bookshops island-wide. Further, as an additional incentive to save for their children, if a deposit of Rs. 25,000 is deposited into a Children's Savings account, they receive a cash reward or gift voucher valued at Rs. 2,500. This innovative concept has attracted new customers while strengthening loyalty amongst the existing customer base and customers visiting the new branches can also avail of this offer.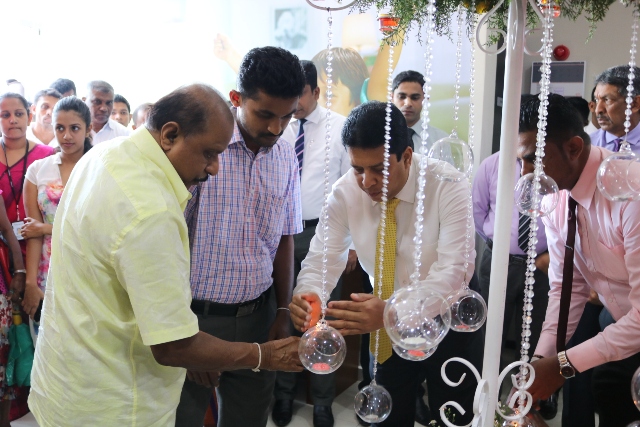 DFCC Bank remains focused on driving financial inclusion by enabling more people to access its services while simultaneously reaching out to new retail and business customers. As a fully-fledged commercial bank, it offers a variety of retail banking products and services such as current and savings accounts, fixed deposits, loans, pawning services, leasing facilities, NRFC/RFC accounts, credit cards and remittances. The business communities in these areas can also avail of the Bank's expertise in Corporate and SME Banking, which are further augmented by its innovative service delivery channels.
The Bank is poised to expand further by widening its branch network, adopting a dynamic approach, sustaining its customer-centricity and expanding its portfolio of services for customers. Alongside its thrust in expanding its retail and corporate customer base, DFCC is driving greater adoption of its services through multiple digital platforms in keeping with the trend for customers to opt for digital banking. DFCC Bank is focused on introducing new digital channels which facilitate convenience. Its latest innovation, the Vardhana Virtual Wallet empowers customers to conduct financial transactions using their mobile phones.
DFCC's new Kahawatta branch is located at No. 166, Main Street, Kahawatte; the Kochchikade branch is situated at No. 42, Chilaw Road, Kochchikade; and the Giriulla branch at No. 23, Main Street, Giriulla.