---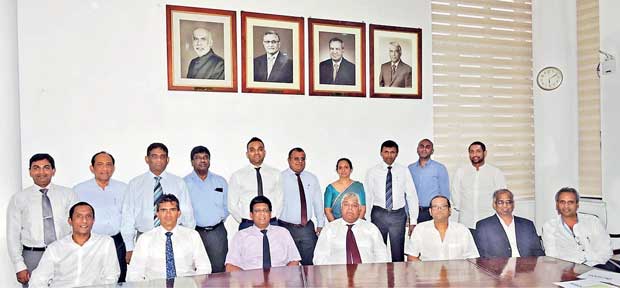 The Condominium Developers Association of Sri Lanka (CDASL), an affiliate of the Ceylon Chamber of Commerce, has announced the appointment of new office bearers and members of the Executive Committee for 2017-18.

Indocean Developers (Pvt.) Ltd Director Pradeep Moraes has been appointed Chairman of the Association, and Blue Ocean Residencies (Pvt.) Ltd Group Chairman Sivarajah Thumilan and Fairway Holdings Ltd Managing Director Hemaka De Alwis as Secretary and Treasurer respectively.

Other members of the CDASL's Executive Committee are Overseas Realty (Ceylon) PLC (Past President) Group Chief Executive Officer Pravir Samarasinghe, John Keells Property sector President Suresh Rajendra, Prime Land (Pvt.) Ltd Chairman Brahmanage Premalal, Quest and Query (Pvt.) Limited Chairman/Managing Director Kishore Reddy, Sanasa and Credit Cooperative Societies Union Ltd Gampaha District Chairman Lalitha Jayasooriya, G.V.R. Lanka (Pvt.) Ltd Chairman/CEO Mahasen Samaravijaya, Suncity Property Developers (Pvt.) Ltd Chairman Pinsiri Fernando and SMI Housing Development (Pvt.) Ltd Director Prasanna De Zoysa.

Comprising of condominium developers as full members and those in affiliated trades and services as associate members, the CDASL's principal mandate includes watching the interests of all stakeholders connected to the industry, fostering and promoting industry specific initiatives, inviting the intervention of governmental bodies in the facilitation of investments in the industry and the smooth implementation such investments, lobbying for the change or removal of damaging or counterproductive legislation where it exists, interacting with line ministries and related bodies in facilitating responsible and proactive procedures, establishing best practices within the trade, and the establishment of the role and recognition of the Condominium sector as a significant player in the economy.