---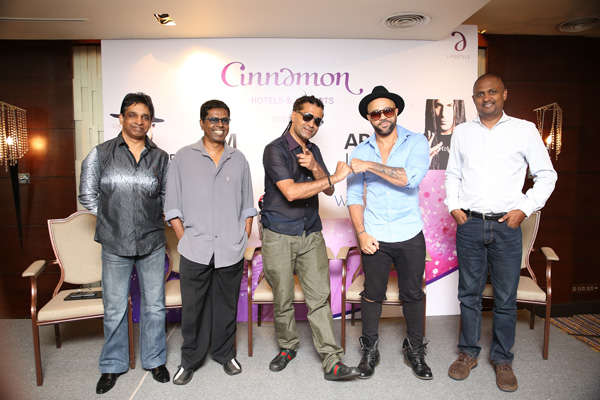 Jim Beanz, music producer of hit TV series 'Empire' and Apache Indian set to rock Colombo
Apache Indian, the popular English Asian Ragga star known for cross-cultural musical fusion will perform at the Dulux Ambiance Miss Intercontinental 2016 conceptualized by Cinnamon Hotels & Resorts and powered by EGB and Litro Gas Lanka, while Grammy nominated producer Jim Beanz will feature as a member of an esteemed panel that will mark the pageants 45th anniversary and will be held on the 16th of October at Stein Studios, Ratmalana.
Apache Indian will also perform at the post pageant after-party, which will feature beauty contestants and officials from over 70 countries converging at the event. He will also film two music videos for his latest album in Sri Lanka. The music videos will also feature Cinnamon's resort hotel on the Southern Coast - Hikka Tranz by Cinnamon which is one of the locations selected for the shoot. The tracks will feature popular music artist Destiny and will be produced by Jim Beanz.
Jim Beanz and Apache Indian will be conducting a music workshop and Q&A session which will allow the Sri Lankan music industry to interact with these stars. The workshop is an invitee-only event which is to be held on the 15th October from 2pm onwards and will be attended by the crème de la crème of the music industry. The workshop initiated by Cinnamon Hotels & Resorts is another initiative taken to inspire and educate Sri Lanka's music industry. This event is conducted in association with the Western Music Association Sri Lanka, Yes FM and Home Grown.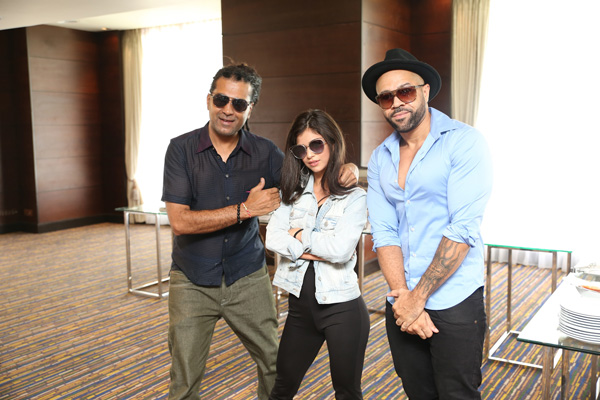 British vocalist Apache Indian performs a highly eclectic form of Ragga informed by the bhangra style of his East Indian heritage. After cutting his teeth toasting in UK dancehalls, Apache Indian began to release singles in the early 90s. Many of these singles would appear on his 1993 major-label debut, No Reservations, including 'Don Raja', a song that exemplifies Apache Indian's cross-cultural fusion and earned him a new nickname as well.
'It is absolutely amazing to have Grammy nominee, Jim Beanz and Apache Indian famous for his global hit 'Boom-Shak-A-Lak' here in Sri Lanka. Cinnamon have been front runners in bringing unique events to Sri Lanka in various different fields of interest such as culinary arts, tourism, sustainability, photography and fashion. This is another similar initiative, this time with a special focus on music.
The events lined up will not only add glamour to the 45th anniversary of the Miss Intercontinental pageant, but complement the music industry in the country, as well as create an opportunity to showcase Sri Lanka through these music videos that will result due to the efforts of Cinnamon Hotels & Resorts.' said Dileep Mudadeniya, Vice President John Keells Group and Head of Brand Marketing – Cinnamon Hotels & Resorts.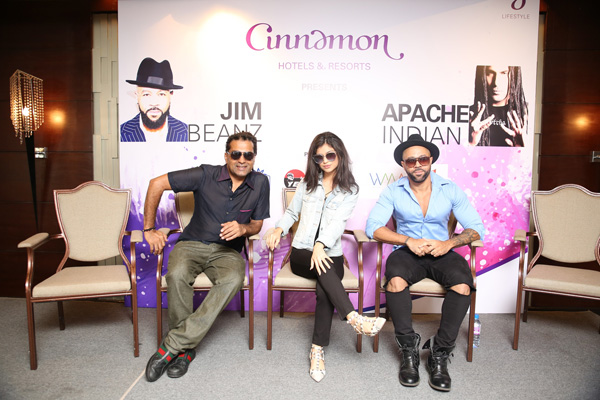 By the mid-90s, ragga production often included elements of hip-hop, and Apache Indian's next record was no exception. Featuring guest appearances from Jamaican reggae stars Frankie Paul, Yami Bolo, and American MC Tim Dog, 1995's Make Way for the Indian included sampled tabla beats and spawned a US club hit with the shuffling R&B of 'Boom Shak-a-Lak'. The 'Don Raja' of British ragga began to increase his international exposure, appearing in Hindi films like Love Birds and a feature role in Love Story '98. He continued to record as well, releasing Real People in 1998 and Karma in 2001.
Jim Beanz, described by the Wall Street Journal as the 'man who helped build Empire'- a hip hop soap opera, dedicated to making original authentic music each episode. The drama starring Terrence Howard and Taraji P. Henson is created by Oscar-nominated filmmaker Lee Daniels and writer Danny Strong. The music on Empire is overseen by executive music producer Timbaland, under his tutelage Jim Beanz, (born James Washington) writes a majority of the songs on the hit TV show. Some of the artists he has worked with in the capacity vocal producer and song writer includes Nelly Furtado, Diddy, Gwen Stefani, Britney Spears and Jamie Foxx.