---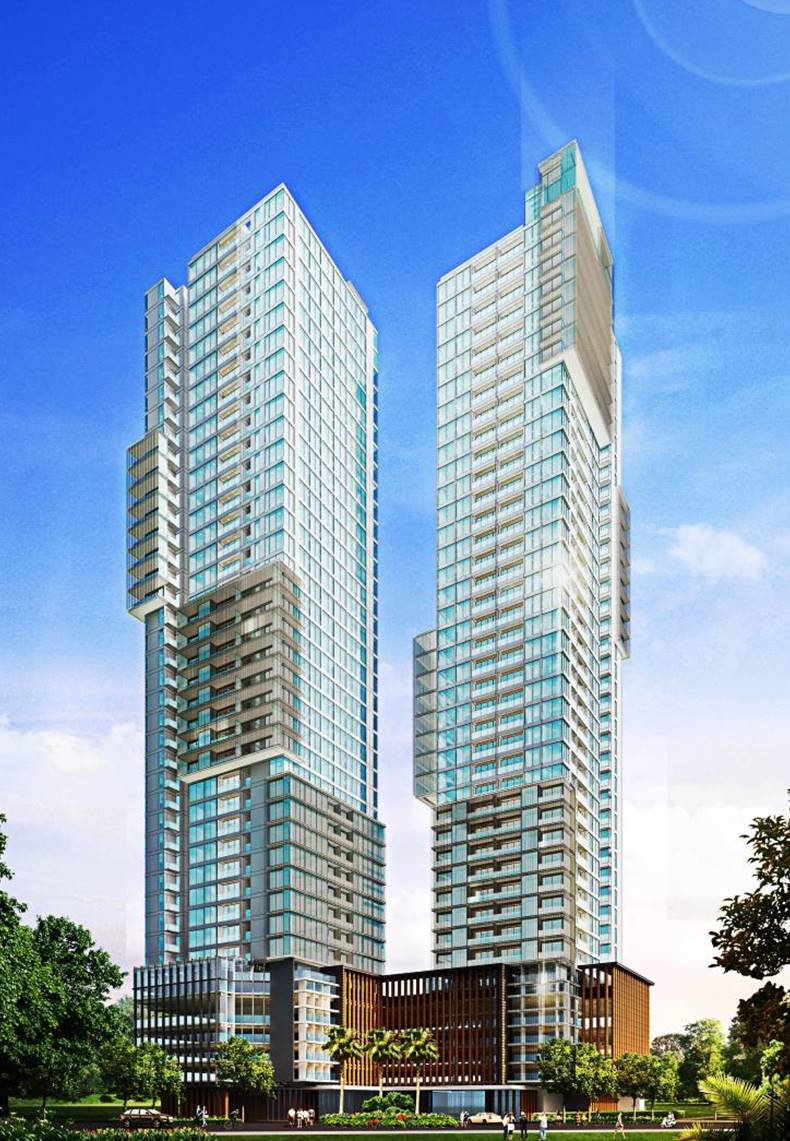 Capitol Developers Limited is proud to announce that the groundbreaking ceremony of its latest real estate development project, Capitol TwinPeaks, will be held on 3rd February 2016. Construction of this luxury apartment project will begin in mid-2016, with apartments ready for occupation by mid-2020. Envisioned as an iconic project consisting of 388 apartments, Capitol TwinPeaks will be flanked by some of Colombo's prestigious landmarks. Tipped to be one of Colombo's most central apartment blocks, it is located in the heart of the city in an elite neighbourhood, with proximity to prestigious shopping malls and other conveniences, in addition to a beautiful entry point with the lake frontage of Beira Lake.
Commenting on the new venture Mahen Weerasekara – Chairman of Capitol Developers said "Capitol TwinPeaks hopes to set a new paradigm in the apartment industry, while defining apartment living for the elite. It is also our way of reiterating our commitment to the country and its development. We hope projects of this nature will entice investment in the country."
This development meets the demands of the vibrant and expanding City of Colombo and supports the government's plans to build a Megapolis encompassing much of the Western Province. In a city where the population is expected to rapidly increase in the near future, Capitol Developers plans for Capitol TwinPeaks meets the demands being set for urban, aspirational living in a rapidly developing country.
Since the groundbreaking of its first project in 2004 the company has supported the Sanken Group to entrench its credentials in the property development market. Capitol Developers has to its credit Capitol Residencies in DharmapalaMawatha, HR Residencies on Havelock Rd, TulasiMahal Apartments in Jaffna, Capitol 7 in Rosmead Place, Capitol Elite in Horton Place and the business city hotel, Cinnamon Red. This newest project, Capitol TwinPeaks, a luxury apartment project, will feature a unique Sky Lounge, which will be one of its unique selling points, offering a magnificent view of Colombo, the Beira Lake and even the coastal line and harbour.
There are many advantages for investors purchasing apartments in Capitol TwinPeaks. In fact, all properties developed by Capitol Developers are contracted to a leader in the country's construction industry, Sanken Construction (Pvt) Ltd., which guarantees timely delivery of the apartments to buyers along with the hallmark construction quality of the Sanken brand. Furthermore, Capitol TwinPeaks the seventh venture by Capitol Developers is tipped to be a noteworthy investment in the heart of one of the city's most prestigious neighborhoods.