---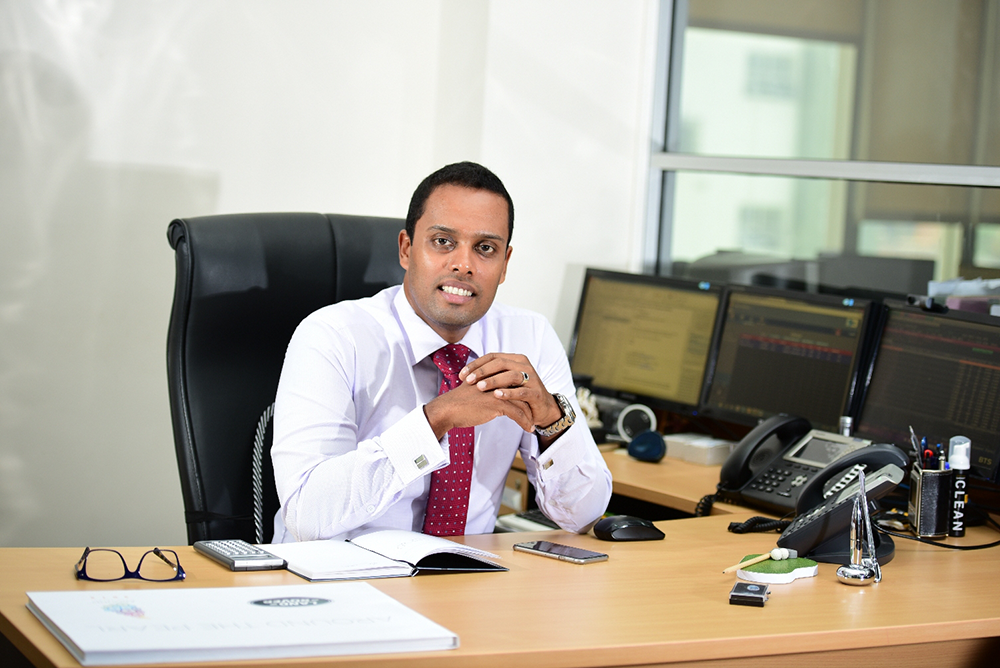 Gihan Hemachandra, Chief Executive Officer, CALT
Capital Alliance, Sri Lanka's leading full service investment bank was recently crowned as the 'Best Fixed Income Trading House For 2016' at The International Finance Magazine (IFM) Awards.
This prestigious award follows CAL's commitment to uplift the standards in the Sri Lankan finance sector. The team work and innovation displayed by the company has been acknowledged by industry giants both locally and internationally, further cementing its place in the industry as one of the best financial institutions in the country.
Commenting on the recent achievement, Gihan Hemachandra – CEO of CAL's proprietary investments and fixed income trading arm - Capital Alliance Limited, said "It is an honor to be a recipient of an IFM Award which is a testament of our commitment to give our clients the best service possible. We are thrilled to be recognized as the best fixed income trading house for the year and we assure our valued clients and all other stakeholders that we will continue to raise the bar in innovation and performance in the finance sector during the years to come."
International Finance Magazine (IFM), headquartered in London, is a leading source of information, analysis and insights for the global finance community. Reaching audience in over 185 countries, IFM provides timely in-depth and insightful coverage of key market developments and comprehensive analysis behind each change. International Finance magazine has been conducting the annual awards ceremony since 2013. IFM awards recognize and honor individuals and organizations that made significant strides and contributions to the finance industry with innovations, high quality standards, world-class services and superior performances. The IFM covers a wide spectrum of topics including banking, Islamic finances, asset and wealth management, hedge funds, pension funds and emerging markets as well as ground-breaking initiatives in avenues such as corporate social responsibility (CSR) and corporate governance.
Capital Alliance (CAL) offers a wide array of integrated investment and capital market solutions. Its diverse client base includes multinational corporations, SMEs, financial institutions, and high net-worth individuals. A Preferred Partner in Financial Markets, CAL brings together capital, people, expertise and ideas together to create unbeatable value for its clients by offering innovative financial solutions tailored to specific client requirements. In 2015, CAL was adjudged the best investment banking solutions provider at the Global Banking and Finance Review Awards. CAL is also the leading non-bank primary dealer in government securities, making markets across all maturities. In 2014, the company's Research team won the gold prize for 'The Best Equity Research Report' and the team's excellence in research continues to help its clients stay well aware of the latest trends and developments in local and global markets.
Capital Alliance (CAL) is continuously striving to become the preferred partner in financial markets. Having commenced operations in October 2000, CAL has established itself as a leading player in the financial markets of Sri Lanka. The company specializes in the origination, trading and investment of debt and equity securities and this mix of expertise and services allows CAL to offer integrated and customized solutions to its customers across the entire financial spectrum. The company strives to build lasting relationships with all of its clients, in order to acquire an in-depth understanding of their needs and goals. CAL has built a reputation for itself as a market leader, by consistently delivering excellence in execution, world-class research and product innovation.