---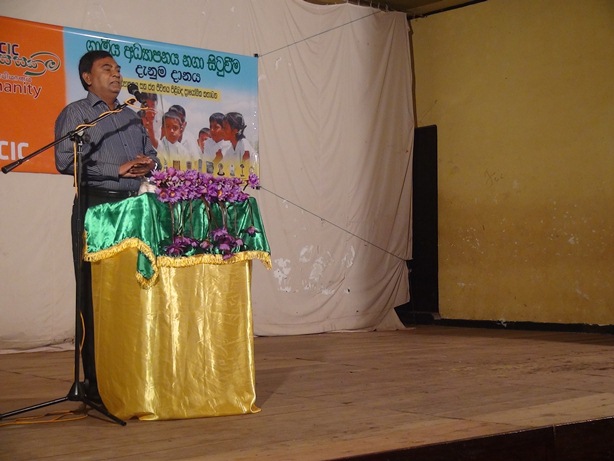 Mr.Attanayaka M.Herath
Synonymous with the Sri Lankan agri-industry, CIC has consistently pioneered innovative ways in which to assist the agricultural community to maximize quality and productivity through effective and careful interventions. Its CSR initiative, 'CIC Manussakema' will unveil a host of new initiatives aligned with the company's objective to uplift the agri industry resources, whilst also reaching out to support the nation's young generation achieve their academic goals. 'CIC Manussakema' is a multi-dimensional CSR initiative consisting of several programmes that are multifaceted in their nature and approach.
'CIC Manussakema' was launched in 2008 with the objective of uplifting the lives of rural agricultural communities spread across Sri Lanka. This unique concept was instrumental in addressing the many needs of the rural communities and attracted many local and international accolades for its significant ability to transform lives through positive reinforcement.
'CIC Manussakema' was awarded the 'Best Corporate Social Responsibility Initiative 2010' at the annual award ceremony organised by the Ceylon Chamber of Commerce. This was also recognized in Asia Pacific Entrepreneurship Award in 2013, becoming the first Sri Lankan company to bag such a prestigious award. This project has also been recognised for its transformative impact at the E-Swabhimani, E-India, Sumathi, Mako, Swarna Lanka and Derana Music awards.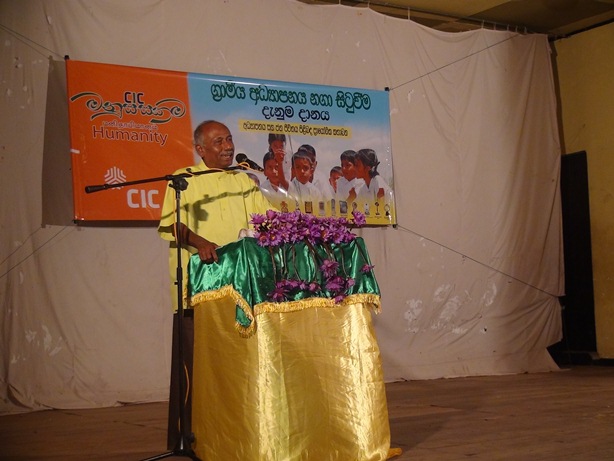 Mr.Rohana Baddage
Part of 'Manussakema', 'CIC Soora Goviya' was carried out consecutively for four years from 2009 to 2013. This competition sought to positively recognize and reward young agricultural entrepreneurs of Sri Lanka. This novel concept was highly successful as it was able to create social recognition for these enterprising youth hailing from agricultural backgrounds along with rightfully recognising their potential and capacity in the agricultural industry.
Drawing from the mammoth success of this programme and its experience, arrangements are underway to kick start another season of 'CIC Soora Goviya' in 2016, with a total novel concept. This new season of 'CIC Soora Goviya' would consists of four phases, with 20 successful young and enterprising farmers from each phase would be selected to be part of a final group consisting of 80, who would get the chance to undergo an extensive training programme in latest agro-technology every 3 months. This group of 80 members will form the 'CIC Soora Govi Front' and would continuously engage in activities that seek to update their knowledge and skills in meeting the needs of the 21st Century agro industry. Fully endorsed and supported by the Department of agriculture and the expert lecture panel at University of Peradeniya, this initiative is sure to gain more momentum as it unfolds episode by episode.
CIC has been always extending their fullest support to school-going children through its scholarship programmes. Every year, 75 high achievers of the Year 5 scholarship programme receive CIC scholarships pledging to support them till they complete their school years.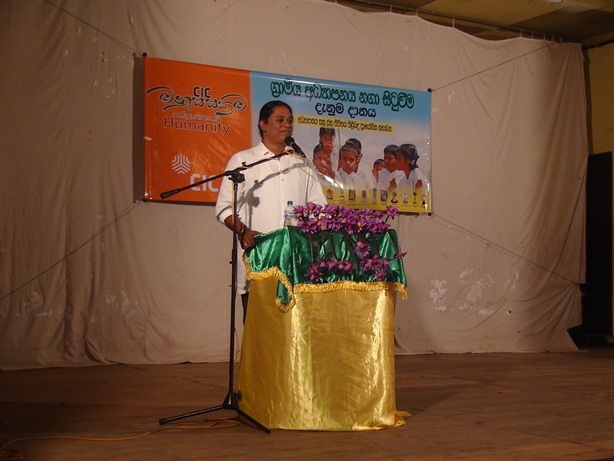 Mr.Wassantha Duggannarala
'Danuma Danaya', another such initiative targeting the students sitting for Advanced Level examinations has been carried out by CIC successfully over the past years. It consists of over 30 Advanced levels seminars reaching out across rural communities Furthermore, personality building, positive thinking and inculcating aesthetic appreciation play a major part in building the skills and knowledge of the youngsters in this programme. This year's seminar was held on 30th November at Thabuththegama Central College. Leading educationalists and industry specialists of the calibre of Dr Attanayake M Herath, Senior Lecturer, Department of Sinhala, University of Peradeniya; Senior artist and singer Rohana Baddage and Senior Journalist Wasantha Dukgannarala have been contributing their services and knowledge as resource personnel for these programmes to-date.
'CIC Manussakema' for the first time will see CIC Agro and CIC Group of companies working together whilst Prof. Buddhi Marambe and Senior Jouranalist Wasantha Dukgannarala take the leadership in steering the campaign forward. This brand new series of 'CIC Manussakema' is soon set to be aired on television.