---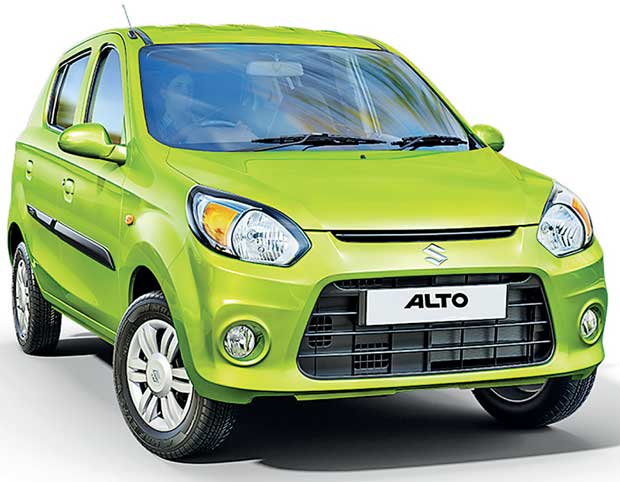 Associated Motorways (Private) Limited (AMW) unveiled the new version of the Suzuki Alto 2016 in a soft launch at their flagship showroom in Borella, recently.
This occasion was graced by AMW's General Manager for Suzuki, Virann de Zoysa and the senior officials. Customers were able to experience the all-new Alto2016 up-close and also avail themselves of a complementary test drive at the venue. The new Alto is set to take the local market by storm with its new styling and updated long list of standard options and features.
Sri Lanka's favourite family car, the Alto's latest version comes with a more attractive Aero Edge design incorporating a bold new bumper grille, fresh interiors, vibrant colours and a 9% improvement in fuel efficiency. The tested and proven fuel economy now stands at an amazing 24.7km/l (as certified by test agency under rule 115 of CMVR).
Two new colours have been introduced to the list of exterior colours, namely, Mojito green and Cerulean blue. The rear seat's ergonomics have been upgraded along with the added integrated raised headrests and is more comfortable comparing with the predecessor's. The new Alto 2016 also comes with extra head and shoulder room in front plus extra leg room in the back. Cabin's utility spaces are a plenty in the new Alto2016 with front and rear console bottle holders, driver and front passenger storage pockets and a utility rack, to name but a few.
The new Alto 2016 upgraded with high efficiency gasoline engine uses the drive-by-wire technology which is already proven in the more upmarket models in the Suzuki range. This technology makes the engine peppier, highly fuel efficient and more responsive while enhancing the driving experience.
The stylish and technologically advanced new Alto 2016 has increased from 3395mm to 3430mm in overall length and is packed with class leading safety features which include rear door child locks and enhanced braking performance. All these combine to offer true value to the Alto's fan club.
Addressing the gathering, Virann de Zoysa said, "Today we are thrilledto have introduced the all-new Alto 2016 to you, our valued customers. You will find this version more appealing than the one it replaces. Considering the immense popularity the previous version had, we believe that the new Alto 2016 will become more popular with our customers".