---
In celebration and support of Sri Lankan art and artists the seventh season of Leo Art titled 'Strokes at the Mews'will commence on 5 August 2016, at the Park Street Mews. The exhibition will continue on Saturday 6 and Sunday 7 August from 10.00 a.m. onwards.
The 7th edition of Leo Art will be featuringthe following leading artists;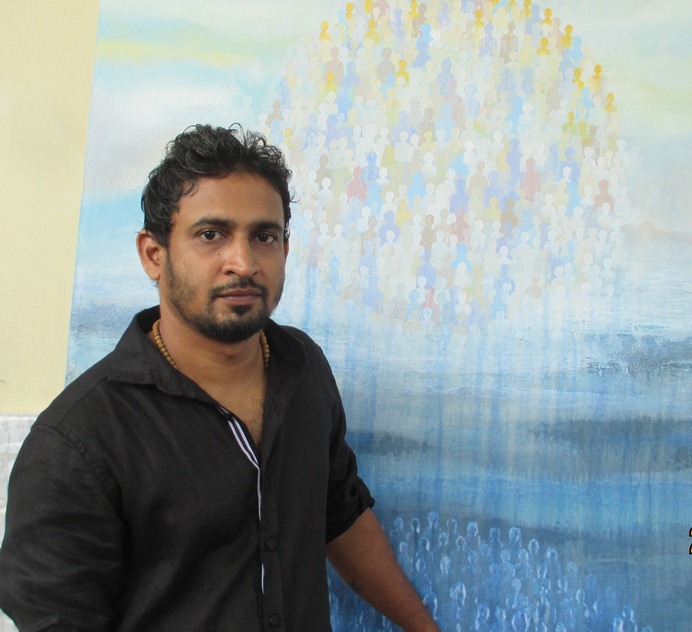 • J.C Rathnayake:Born in Polonnaruwa in 1978, JC holds a BFA (HON) in Printmaking from the University of the Visual & Performing Arts (UVPA) in Colombo. A lover of abstract art, JC has been a part of the Leo Art initiative since its inception and is an award-winning artist who is renowned for his paintings.He believes that Leo Art has given artists a great opportunity to enhance and showcase their skills to the world.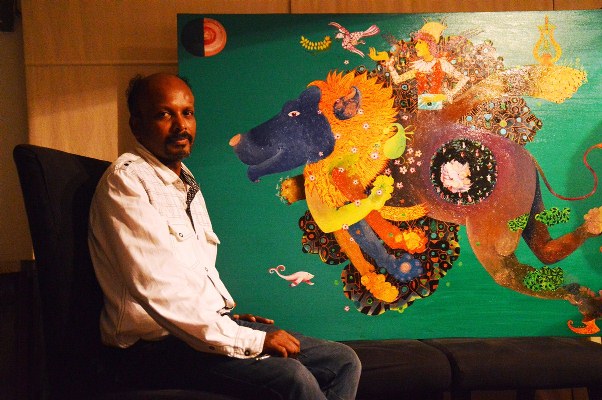 • Sanjeewa Kumara:Born in 1971 in Colombo, Sanjeewa is a visiting lecturer for visual art at Kelaniya University Sri Lanka. He holds a MFA from the Netherlands and had many solo exhibitions, in leading capitals of the world. In 2015, he was named afinalist for the prestigious 2014-2015 Sovereign Asian Art Prize. He loves the fact that paintings do not limit you within boundaries how it does not start from reality. He believes that this is what makes it so unique.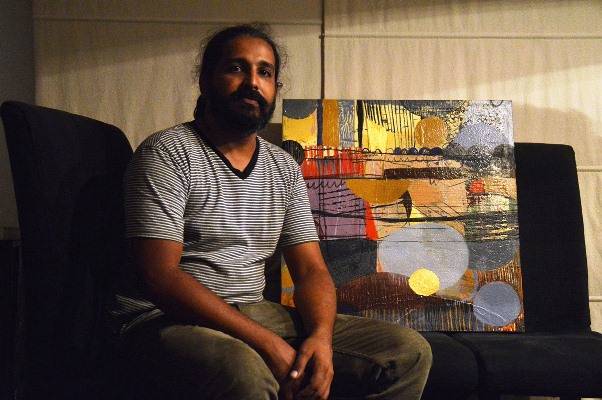 • Sanjaya Senavirathna:Born in 1977, Sanjaya is a Graduate of the University of Visual and Performing Arts. Sanjaya believes that art is based on Love and this thought is what made him want to become an artist in the first place. His objective is to motivate people to start loving spiritual things in life through his abstract paintings.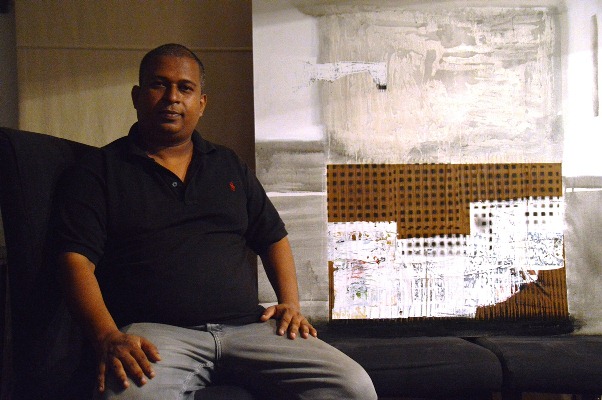 • Susil Senanayake: Born in 1979, he holds a BFA (Hons) Painting Special from the University of Visual & Performing Arts. Abstract paintings has been Susil's strongest passion ever since he was small and the appreciation of his work since childhood by the people around him is what made him pursue the dream of becoming an artist.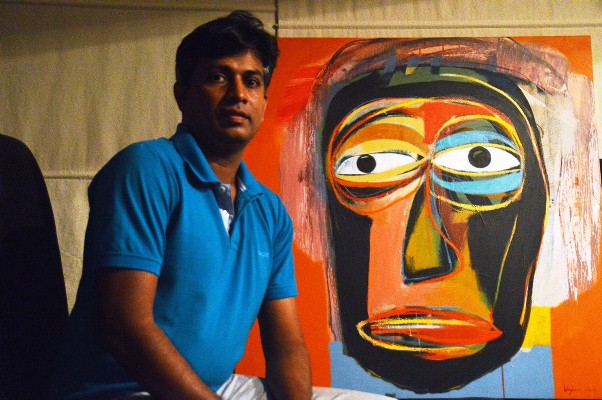 • Vajira Gunawardena: Currently a Visiting Lecturer at the University of the Visual & Performing Arts, Vajira holds a Bachelor of Fine Arts (BFA Degree) from the Institute of Aesthetic Studies at the University of Kelaniya and a Diploma of Product Design (Leather Design) from the Designing Department of the Cottage and Textile Industries Department.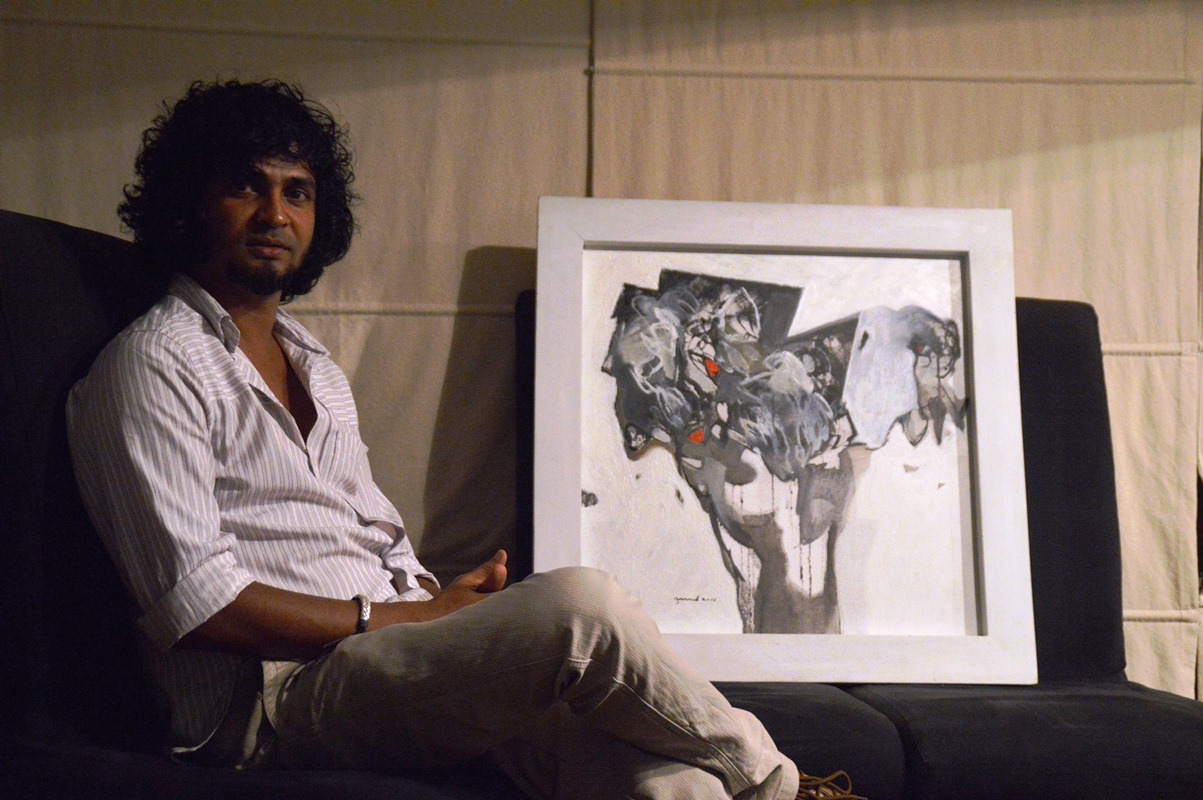 • Prageeth Rathnayake:Born in 1976, Prageeth is a Graduate BFA Special (Paintings First Class) from the University of Visual and Performing Arts. A Set Designer at RupavahiniCoporation, he feels that initiatives like Leo Art have to be continued in order to uplift the Sri Lankan art industry.
• Dileepa Jeewantha:Born in Galle in 1980, Dileepa holds a Higher Diploma in Multi-Disciplinary Design from the National Design School in Moratuwa, a Diploma in Graphic Design, a Diploma in Multimedia and a Certificate course in painting from VAFA Colombo. He strongly believes that Leo Art plays an essential part in helping to develop and uplift the Sri Lankan art industry.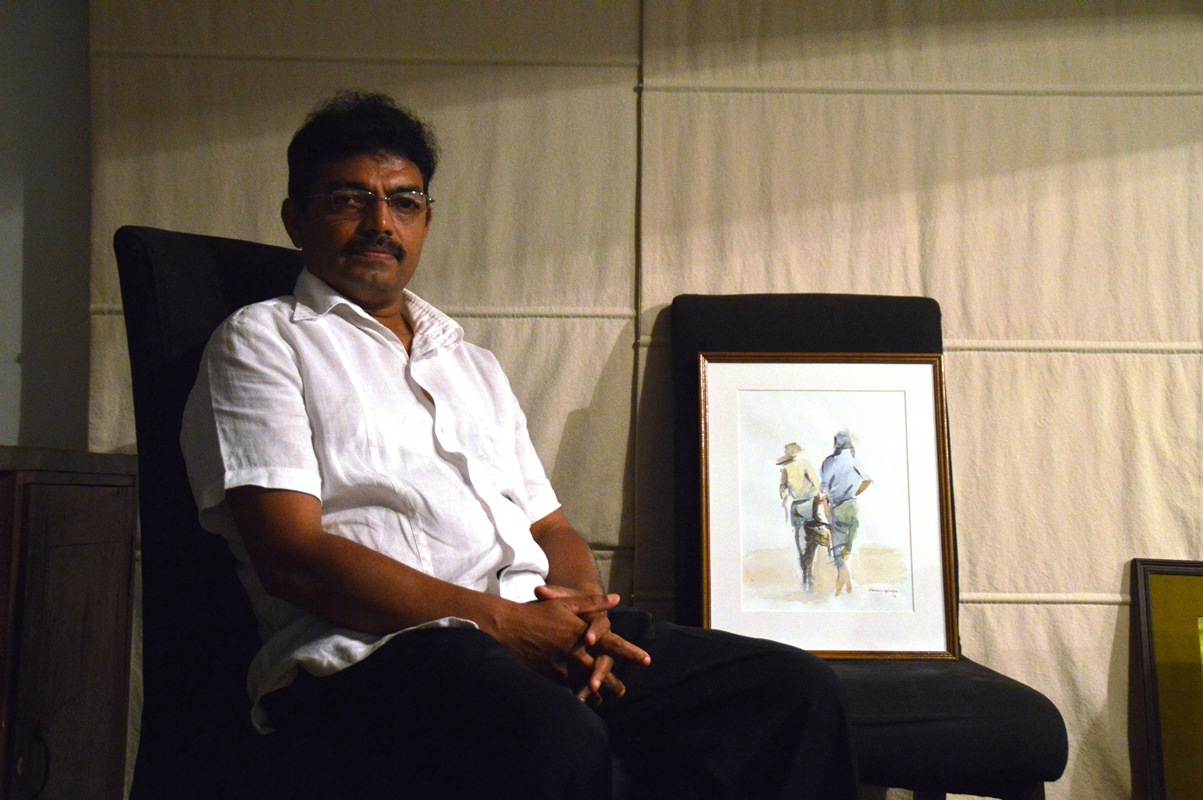 • Anura Dahanayake:Born in 1967, Anura is a past student of Dharmaraja College, Kandy. He studied art at Vibhavi Academy of Fine Art and loves working with water colours and oil to paint working people such as fishermen, load carriers among few others and a few landscapes.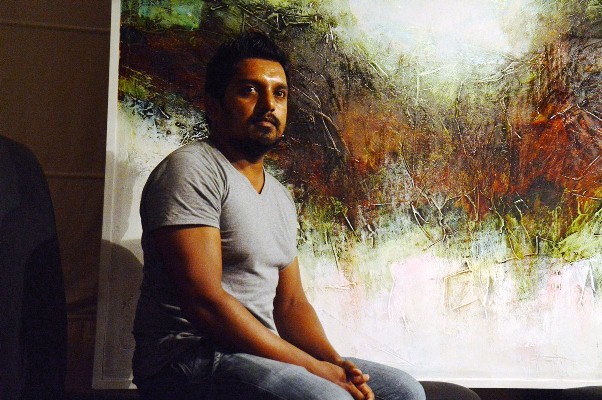 • Vikum Bandara:Born in 1982 in Balangoda, Vikum holds a BVA Special (Painting) from the University of Visual & Performing arts. He's currently a Visual Artist and Art Teacher at Al Husseini College, Colombo. Vikum loves to express himself and current political, economic and social issues through colours. He has adopted his own style of abstract paintings after passionately following the work of Mark Rothcko, Jean Michel Basquiat and Georges Braque.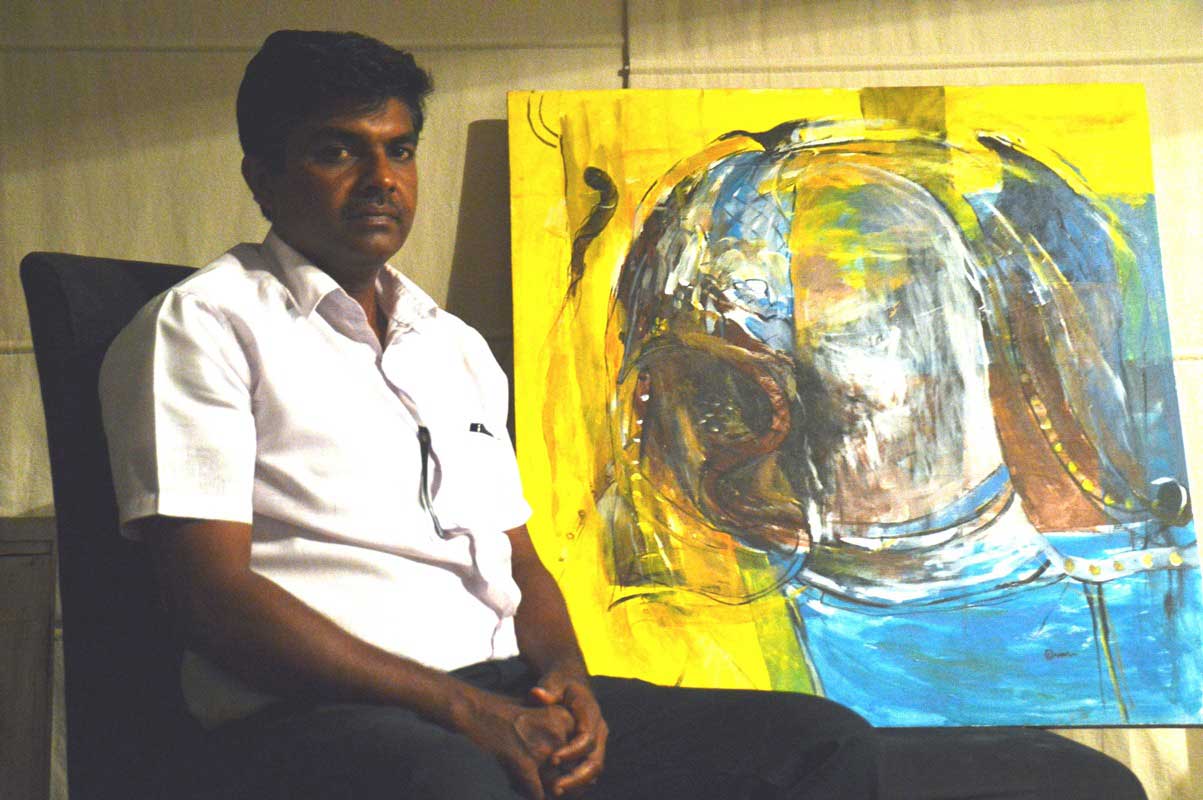 • Lasantha Kumara:Born in 1971, Lasantha holds a Bachelor in Fine Arts (Painting & Sculpture) from the Institute of Aesthetic Studies at the University of Kelaniya. He also holds a Diploma in Teaching from the College of Education in Polgolla. Lasantha grew up in a beautifully cultivated environment in Dehiaththakandiya, threshing machines and the landscapes were his inspirations and he continues to paint them even after moving away from the village.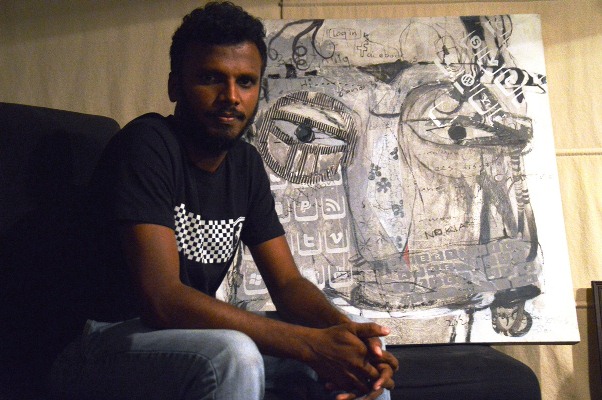 • Vimukthi Sahan:Born in Kurunagala in 1983, Sahan holds a BVA Special (Design) from the University of Visual& Performing Arts. He has always admired art concepts which emerged after 20th century. These inspired him to make his own signature on the canvas. Sahan attempts to bring out the spiritual faces of human beings by portraying modern consumer society which struggle to full all their unlimited desires from limited recourses.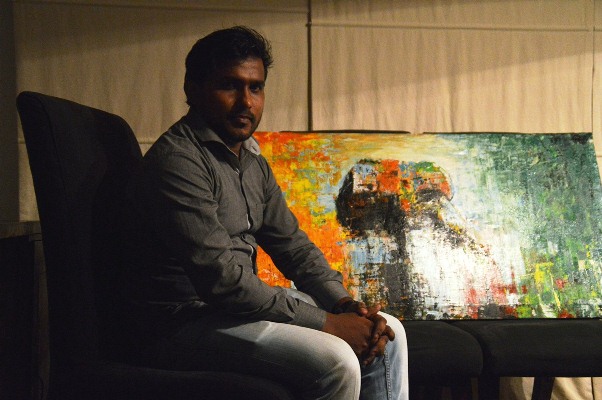 • Sameera Buddhika:Born in 1983, Sameera holds a Higher National Diploma in Graphic Designing and Digital Animation. Ever since he was small Sameera has experimented in carvings and painting portraits. One of his favorite moments in life is when he gets to witness an amalgamation of colored shapes being transformed into a lifelike entity after a few additions of strokes. Sameera strives to meld the physical and spiritual characteristics of each person he paints.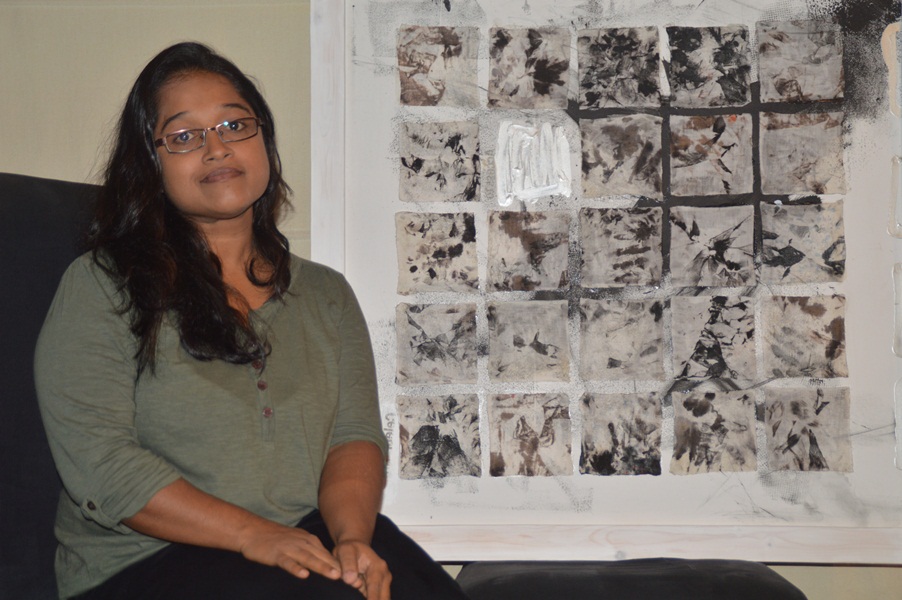 • Chiranthi Gunasekara:Born in 1978, Chiranthi, an Art Teacher at Horizon College, Malabe is a Graduate with a BFA (First Class Honours) of the University of Performing Arts. She also has a Diploma in Buddhism from the Buddhist &Pali University and learned the Trade of a Traditional Artist at the National Museum.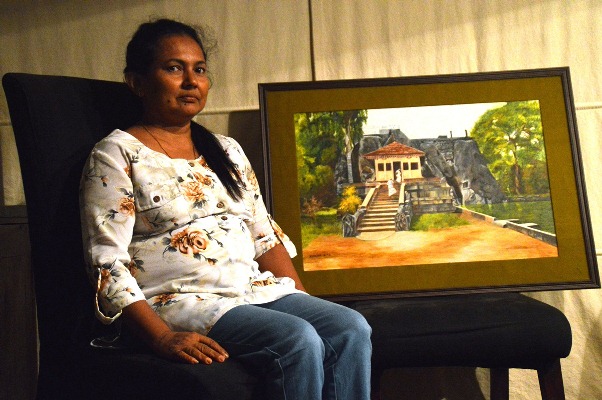 • Renuka Dias:Teacher of an academy of art in Panadura, and Dematagoda Royal International School. Renuka has won the youth awards in 1989 and won the first place for modern art form from the Ceylon Society of art. Renuka who has won the award of Kalapathi in 2006 feels that if exhibitions like this can continue, many more will pursue their dream of becoming artists in Sri Lanka. Renuka has a strong passion towards modern arts, landscaping, and realistic arts.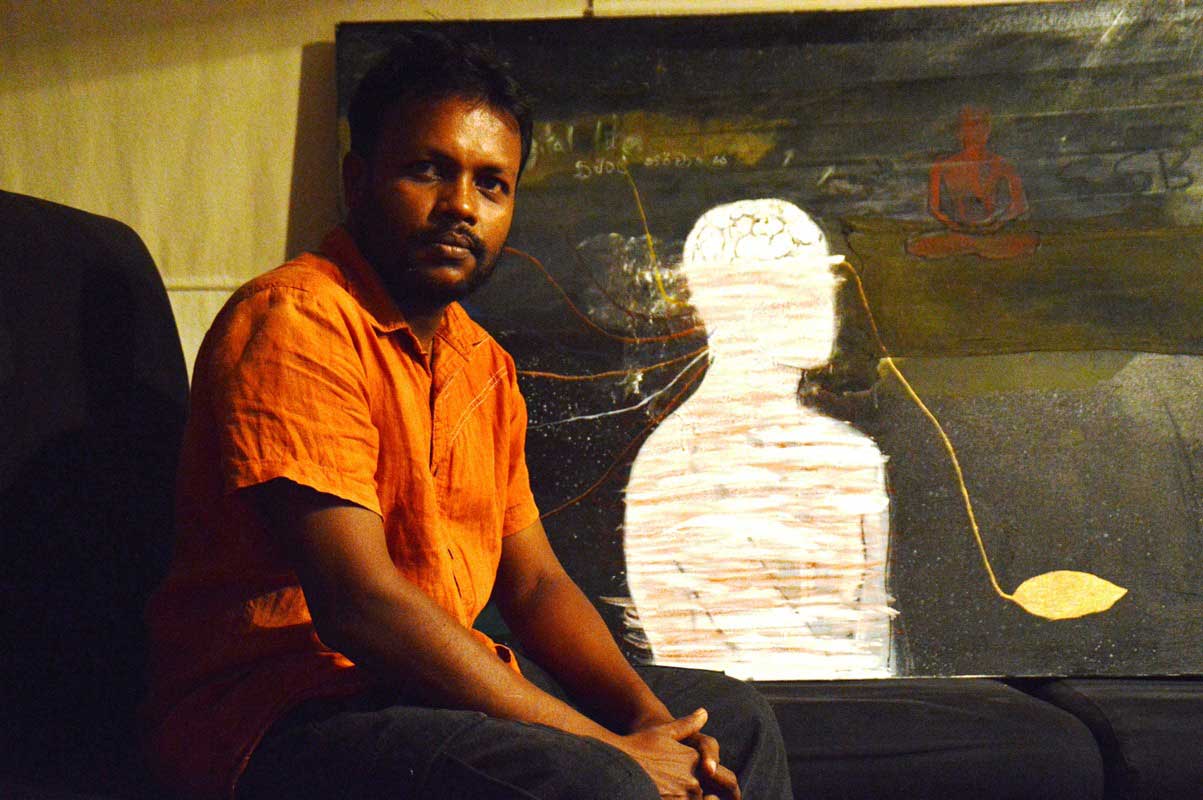 • Chamila Gamage:Born in 1978 and currently a set designer at Rupavahini Corporation, Chamila graduated with BFA Special (Sculpture) from the University of Visual and Performing Arts. He has also followed the Painting & Sculpture Course at Vibhavi Academy of Fine Arts and a Graphic Design Course at Ingrin Institute of Printing & Graphics.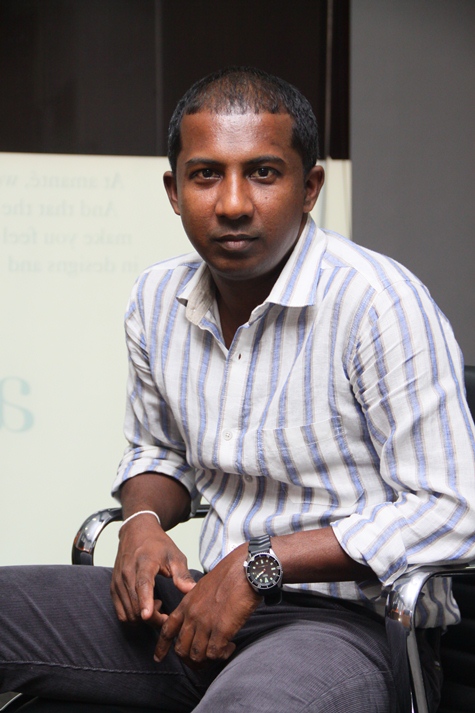 • Dep Thushara:Thushara believes that the human body is an expression of the true internal conflicts that arise within the human mind. The collection of human contours in his paintings represents the struggle to live in a world made routine by the animalistic instinct to survive. Inspired by Marcell Duchamp and Francis Bacon, Art has been Thushara's passion ever since he was small since he found the way to express himself. He specializes in paintings and sculptures.

• Piyal Ranjan :Born in 1959, Piyal is an accomplished and talented artist who specializes in oil paintings on canvas of various sceneries specifically focusing on rural culture, countryside sceneries, and wild life. He believes that we are losing our beatiful rural culture, rural lifestyles and wildlife and this drives him to portray the stunning natural environment which he saw in his childhood for the future generations.
From the moment Leo Burnett opened his doors on August 5th, 1935, he set out a bowl of apples at the reception. This marked the beginning of Leo Burnett spirit of giving. Now, 81 years later, the local office continues with the same spirit, and will be designating Leo Burnett's Anniversary as the day to Give Back. On the 5th of August, Leo Burnett Sri Lanka marks this important milestone with the latest edition of Leo Art, titled "Strokes at the Mews". Leo Art endeavors to recognize Sri Lankan artists by providing them with the opportunity to reach for the stars. The company hopes that as they give back, that every one of these talented artists are inspired to achieve the greatness they truly deserve. This year, the programme will showcase over 70 breathtaking works of art at a concessionary rate throughout the duration of the exhibition.