---
If not, be proud: you belong to a rare breed



he kitchen of the Wallside Restaurant and Bar was in turmoil that morning. Shelton Perera, the owner of the place was pitching into the man in charge of the gastronomy department of the booze and side-dish house, Jamis. (Peiris Gedera Don Jamis Singho was his real name). "I am telling you just once more; if I get any more complaints of under-fried pork bites from a customer, out you go. Do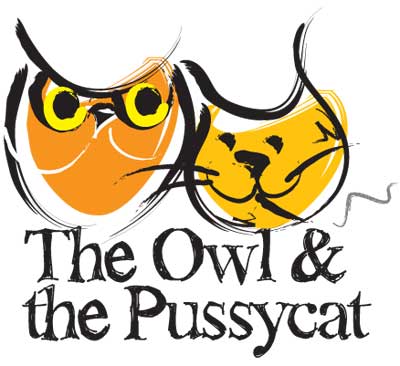 you understand? Do you understand that?" the bar owner shouted. "Yes sir, no sir, of course sir, as you say sir,' stuttered Jamis defensively to smoothen the ruffled feathers of his boss but more through sheer habit as he had done before braced with appendages; 'it will never happen again sir'; 'I will see to it personally, sir'; and even a ridiculous 'God bless you sir,' at times. The barking from one side and subordinate 'yes sir, no sir', tunes from the other illustrated a relationship between a bossy master and malleable servant.


'Yes sir, no sir, three bags full sir'

Tommo a pussycat and his pal and working partner at Wallside, Ooty an owl had also resorted to 'yes, sir, no sir, three bags full sir' expressions of subordination. "There goes bossa again," purred pussy, "and cookie is on to the 'yes sir, no sir' drama."

"Thuhoot! What else can he do? If he doesn't play that card it may well be curtains for him. We have used the same formula to keep going in vermin control haven't we?

"Oh yeah, we can't dream of losing the free beer bossa has okayed for us, can we now? And what about the variety of bites we have in addition to the fish, pasteurised milk, mice and leftovers? Like us, our governors also use 'yes sir, no sir', versions for survival," purred pussy.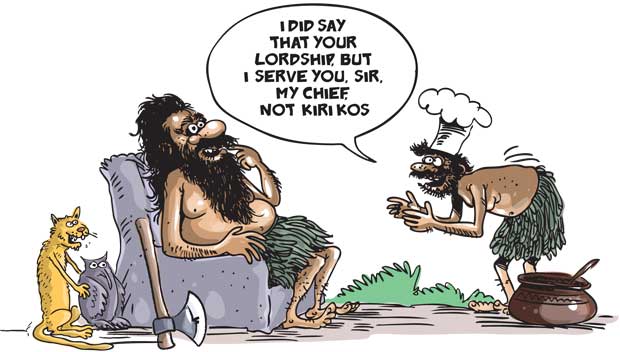 "Do you know that the uttering of 'yes sir, no sir' means 'I am a servant and nothing more'? Some gurus among our governors explain it as a thingy called sycophancy or moral pliability"
Introducing 'Noddyism'

"Whooom, whooom! The 'yes sir, no sir three bags full sir,' clubs have been around for a long time. Some say it had something to do with British sailors. Its modern-day version called the Noddy Club is no different from its founder. Whatever their origin; Noddyism has engulfed the globe," explained the wise-looking bird.

"Meeooww, do you know that the uttering of 'yes sir, no sir' means 'I am a servant and nothing more'? Some gurus among our governors explain it as a thingy called sycophancy or moral pliability. That means you turn this way and that way and forget what you really stand for in principle."

"Thuhoot! That's interesting."

"Purshsh! Have you heard the local version of a happening between Mulla Nasurdin the great wise man of Persia and his king?"
"Hoootnope (nope)."

" Purrshsh, listen then; long ago, there was a Vedda chief who loved his food; and he had a super cook who never used Aji-no-moto to flavour his curries to keep him nourished. I don't know their names; so don't ask" said pussy waving a paw, "One day the cook served his chief a dish of kiri kos. The chief used to being stuffed regularly with wild boar, venison, hare, rats, honey and stuff loved the kiri kos. He nearly ate the damn pot; it was so good." 'That was damn good stuff,' the chief praised cookie. 'Thank you, sir, thank you sir, of course Bintenne kiri kos is the best in the country sir', responded cookie in Vedda tongue. "I want kiri kos everyday for lunch from now on; now go" ordered the chief. "As you desire, sir, it will be my pleasure, sir, there's no problem at all, sir,' murmured the humble cookie who backed away from his chief's presence. So the 'yes sir, no sir' cook kept the Vedda chief fed with kiri kos daily God knows for how long until one day, the chief tired of eating the mash summoned his cook and complained, 'This bloody stuff is awful cookie, I hate it, take it away'. Cookie of the Noddy club without blinking an eye said, 'You are absolutely right, sir, I too agree, the kiri kos is awful, anyway it's for the ordinary; not for a chief like you'. When the Vedda chief heard his cook agreeing with his view he was surprised. With a smile he asked, 'How come the kiri kos you praised for so long has become a bad choice for me, now?' Cookie was quick with an answer. 'I did say that Your Lordship, but I serve you, sir, my chief, not kiri kos."

"Ha-ha-haaaaa, that was a good one," hooted the owl. "So the Vedda Noddy Club was no different."

"Not different at all. When I was younger," continued pussy, " I used to wonder how some highly qualified, honest and efficient governors, who deserved much, much better, did not get anywhere near the top of their careers or climb the social ladder even half way. It's later that I realised the reason; they were not morally pliable…"

"Hoooot. In other words they were not bum suckers, right?"

"Purr, yeah bumming is a major component of moral pliability. Governors who are morally pliable don't care they make themselves servants by being 'yes, sir, no sir', clubbers. Their bosses like them that way and take pains to keep them in circulations and influence their upliftment. They also find that it is easy to manage docile Noddy Club members in any of their ventures."


Noddying up is an answer to progress

"Thuhoot, what a game this is. So, bummers get to the top?"

"Meeoowwohsure" (Oh sure!) Just look around you in your work place and outside it and observe how obedient, pliant and servile most governors are. And they are likely to be the most successful. Straight talking, competent governors, considered as conceited, unfriendly, not team players and branded as difficult persons to get on with. They are side-lined by their masters who prefer Noddies squirming at their feet. Can you remember the politicca who licked the President's slippers? "

"That beggar's disgusting demonstration was Noddysm at its zenith."

"It has come to a situation that if you want to get on, you have to join the Noddy Club. It's then that you would be appreciated as a 'practical team player with a flexible personality'. "

"Like our governors' politiccas and their catchers?" the bird prompted.


"You need to have the cockles to decide whether to be or not to be…yes, to be or not to be morally pliable. It's a simple choice; to lick or not to lick. "
Political Noddies

"Meeoowww! Most definitely. Our governors' rotten blue, red, green, pink or yellow politiccas don't have principles to compromise. But, it's known that as servants of the public, politiccas subordinate themselves to governors during election times; but, after elections, they demand that governors do Noddy acts to whatever they, the politiccas, decide to do. However, the important thing is that our governors, their politiccas you and I have a choice; am I going to be a member of the 'yes sir, no sir' club' or not? What stance would you take, Oots?"

"Gosh," hooted the bird. "To be honest, I don't want to be a slave to anyone. I like to be free and keep my self respect. We owls don't want to tarnish our image and bring disgrace to our families and friends. What's the point in bumming your way to the top? It's sickening. But here I am nodding away at this damn bar. Do I have a choice? Do you have a choice?"

"Purrshsh. As I said, we have a choice. But you need to have the cockles to decide whether to be or not to be…yes, to be or not to be morally pliable. It's a simple choice; to lick or not to lick."