---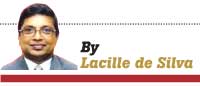 I begin my article with a quote: "India is known for its sobriety and wisdom, balanced and sensible thinking. We need strong institutions and we need good governance in the country." Prathibha Patil.

Let me also write what happened when I was serving in Parliament, as the then Director (Administration). In an unprecedented manner, I was sent on compulsory leave after the framing of a fictitious charge sheet on three counts. Sarathchandra Mayadunne, the then Auditor General was the first (Lionel Fernando was another) to visit me at home. I was advised that I should not be disheartened as I had become a victim of circumstances. Everyone was sympathetic that I had been unjustly victimized and wronged when in fact I had done no wrong. Surprisingly, however, I was recalled (without even a formal inquiry) within a period of 6 weeks, to the same seat. I leave it to the reader to imagine the culture that existed in a so-called democracy!!
I am, therefore, overjoyed as Mr. Mayadunne is now taking oaths today as a Parliamentarian – who is in every respect suitable to be in Parliament to manage the country for the benefit of its people.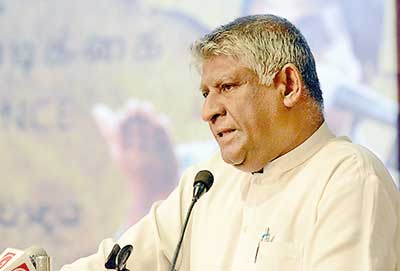 After having been able to work for the supreme legislature of the country for a period well over thirty years, the last Parliamentary elections, I have no doubt was the cleanest and purest parliamentary election held in this country after several decades. This is primarily because the President and the Prime Minister created a conducive environment for the Election Commissioner to perform his duties efficiently and effectively without any fear or favour. Have we, however, elected Parliamentarians similar to the President, Prime Minister and Mayadunne to manage the affairs of our country and to take it forward? I am sad we have not !!


We have again elected (except for a handful)uneducated, irresponsible, power hungry murderous, drug dealers, rogues and the greedy.Why did the citizens fail to elect representatives with education, integrity, honesty and accountability with acumen to understand the responsibilities cast upon them? It is perhaps because we did not have men of Mr. Mayadunne's calibre in politics. Most of all, they did not have necessary ingredients – statesmanship – the honesty, integrity and willingness to stand up for what is right, even if it means resigning from a position or for that matter losing an election.

Our leaders not only are they dishonest, they did not have the ability to accept responsibility for their mistakes. They had mastered the art of pointing a finger at others and preferred to cover their blunders and political failures to grab power again and again by deceiving the masses. We now have a good leadership with both conscience and charisma. Both President and Prime Minister have understood the need for the "CHANGE" and the people should now rally round both to strengthen their hands.

The constitutional appointment and an officer of the Parliament, the respected former Auditor General devotedly performed his duties to the motherland with sincerity and commitment. He used the privileges and entitlements without committing excesses and never abused them for personal gain or benefit. He was dressed in white national costume always and wore no shoes. His simplicity, humility and integrity in my view was unmatched. As a holder of the prestigious post of Auditor-General of Sri Lanka, he could not have been identified who he is easily due to his humbleness.

He was well aware that overall standards in the public sector had deteriorated so desperately. He, therefore, used his position in order to uplift the public sector Institutions with dedication. He was keen that there was a strong need to minimize fraud and corruption in the public sector. He wanted to strengthen Auditor General's Department particularly in order to achieve greater efficiency and effectiveness in the public sector Institutions. He deployed the Auditor General's staff to detect lapses, non-compliances, excesses, abuses, negligence, breach of trust in governance etc. throughout the country.

I must mention owing to the vigilance, good judgment and courage, there were several instances where as the then Auditor General of Sri Lanka, he had been able to bring perpetrators to book. There had been instances where fines had been imposed, tax revenue recovered, disciplinary action initiated based on Auditor-General's reports. It is sad this situation did not prevail lately owing to political interference and many other reasons during the last few years.
I had the opportunity and the good luck to work with him closely since the 1990s when I served as the Secretary to both oversight Committees, namely PAC and COPE in Parliament. It was indeed a pleasure working with Mr. Mayadunne. He was one of the pioneers who spoke of the need to introduce an Act to protect the "Whistleblowers" and in regard to the "Right of Information."

He initiated action to introduce an act of Parliament to regulate the Auditor General's Department, which has not seen the light of day. I also recall when a court case relating to the hedging deal was taken up, the then Attorney General objected to the request by a petitioner in court that disclosures be made in regard to the persons and the circumstances that led to the relevant transaction. This is Sri Lanka.

The former regime, perhaps due to this reason, did not implement the proposal to include Mr. Mayadunne in the Constitutional Council. I am personally aware that he was respected by all communities and all smaller parties represented in Parliament at the time. He was acceptable to the Tamil and Muslim leadership too. I have, therefore, no doubt we should always consider electing and nominating similar intellectuals to Parliament.

We should, therefore, appreciate we need people of the calibre of Mr. Mayadunne appointed to Parliament through the National list. At the time when the National List was introduced (Clause 99 A) through the 14th Amendment in May 1988, the purpose had been to enable professionals, academics, and other intellectuals who had specialized in different fields to enter Parliament. Instead even Mervyn Silva who received 2236 votes was appointed through the National list in the past. This time it is even worse. Even the JVP has nominated Sunil Handunnetti and it is rumoured another staunch JVPer who lost would leapfrog to Parliament in due course.

In my view, the national list has become an utter farce.The Sri Lankan politicians say one thing and do something else. Unless this provision is amended in the Constitution, I do not think this could ever be corrected. In my view, the President and the Prime Minister should take steps to remove the provision in the Constitution, particularly when the 20A is taken up in Parliament. The appointment of defeated candidates to enter Parliament from the "back door" must be discouraged totally.

Mr. Mayadunne understood the fact that the country was entrenched in a financial mess owing to corruption. I am aware he came up with a proposal to introduce an act covering all aspects of auditing and to upgrade the quality, vision and the mission of the Auditor General's Department. He understood the fact that he should provide the lead for organizational change through an act of Parliament – which failed not because of his fault, but purely because the former MR government did not extend the necessary support in that regard.

The country is now facing another big issuein forming a stable government. It looks as if both the President and the Prime Minister are keen in forming a coalition government, which is the wisest step at this moment. It will ensure more than two third together, which will facilitate the amending of the Constitution to take the country forward.

The contentious issue is that smaller parties in the UPFA are opposed to any coalition or a National government. They simply wanted to support former President not out of the love for him and it was purely because they needed to ride on his back to Parliament, which they have achieved already even beyond their expectation. We should be cautious not to have policies or politicians who are scheming to defeat the promises given to the people both at Presidential and Parliamentary elections.

It is the plain truth that both UNP and SLFP have Members of Parliament who have their own agenda for self-interest, and their political survival - without working or planning for the greater benefit of the country and the people. The President knowing this so well, appointed two General Secretaries of his own choice to the SLFP and UPFA. In addition, steps were taken to remove MR loyalists from the Central/Executive Committees too and replaced new faces as President desires.

The other issue is the distribution of Cabinet portfolios. It is sad our politicos need cabinet and other positions to do service to the country. This is the caliber of men whom we have in Parliament at present.

The people should now understand the politicians have ruined this country for personal gain. We should allow the President and the Prime Minister to reverse the process to restore value-based, people friendly, development oriented governance.

The President and the Prime Minister will not distort – "The Will of the Electorate."