---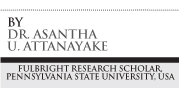 o far, the theories of the nature of language and language teaching have been developing in parallel to the theories in Psychology. If one looks at the history of the development of language teaching theories, one would see this parallelism very clearly. (An evidence for this parallelism is the very fact that in teacher education courses, Educational Psychology and Theories of Language and Language Teaching are taught side by side.)When there was a change /development of perceptions in Psychology, language theories were influenced by that change. Is this the only parallelism that we can afford to have in language teaching?

An approach to language teaching is the theoretical positions and beliefs about the nature of language, the nature of language learning, and the applicability of both to pedagogical settings. If we look at the history of the development of English language teaching, we have come far from Grammar Translation method to Communicative Approach. The latter has branched out to many other methods and approaches. All such methods and approaches in language teaching have always been influenced by the development in psychology which supported the understanding of the nature of language learning. In other words, English language teaching theories have been developed parallel to the development in the field of psychology. For instance, When Behaviourism was the accepted theory in psychology, English language teaching methods and approaches were influenced by that and as a result, it had the theories and principles of Behaviourism underpinning them. Some examples are the Grammar Translation Method, the Direct Method, etc. Curricula for English language teaching were planned accordingly. When cognitive aspects took over Behaviourism, they influenced the Communicative Approach to evolve. The language teaching curricula have been designed with these principles embedded in them.

Thus we need to look for other dimensions in developing curricula for language teaching using this notion of parallelism; for instance, the use of Speech Act Theory (Bach and Harnish, 1979) for developing speech skill in a particular language. This I have accomplished in my "Speech-fronted programme to build confidence to learn English". Here again, one could argue that speech acts are directly related to language and could be used to teach speech to language learners hence there is no 'newness' in this parallelism. However, if we look at the famous Theory of Deconstruction put forth by Jacques Derrida (1967), to teach English language or to go parallel with English language teaching, we could end up with very exciting and interesting results.







English language teaching theories have been developed parallel to the development in the field of psychology. For instance, When Behaviourism was the accepted theory in psychology, English language teaching methods and approaches were influenced by that

Students' lack of motivation to read

One of the main complaints we hear from everyone in the higher education sector (also in the education) is that the new generation of our students does not read. They rely only on the notes and they do not read anything in addition. When it comes to English language teaching, especially in the Faculties where the medium of instruction is in students' mother tongue, we encourage our students to read English books including novels, story books, etc. to improve their English language. However, eventually we are dismayed by their lack of interest to read supplementary material in English.






Examination oriented education system

We blame our students and our education system for being examination-oriented. It is not easy to make our students get rid of this mentality, especially when the system still relies heavily on examinations. However, making use of this examination-oriented mentality to teach English was what we did in the ELTU, University of Colombo, with the lowest English language proficiency groups.

In other words, we used stories to teach them English and we tested them on their ability to tell us stories in English both in the spoken and written forms. Students did not have an option but to borrow books and read them to "face the exam". This was accomplished via a new curriculum named "Narrative-based Curriculum to Teach English".





Theory behind the Narrative-based Curriculum

The basis is Derrida's Deconstruction theory. I can say I simplified (got the gist of) it and added some other concepts / principles into it to design material for the Narrative-based Curriculum.

Principles of deconstruction derived from the theory;
Some of the concepts I derived from the Deconstruction theory were, (a) Centre change, (b) Replacement, (c) Additions, (d) Repetition and (e) Interpretation. What I added were (f) Prediction and (g) Production at every stage. Then the activities were arranged in the following order.


The order in which the activities are arranged;



1

. Replacement


2

. Repetition


3

. Additions


4

.Centre change


5

. Interpretation


6

.Prediction (Added by the curriculum designer)


7

.Production at every stage (Added by the curriculum designer)





Where and how does a story book come into play here?
We, the team of material writers selected simplified English story books from our mini store. (Courtesy to the HETC Project, World Bank, we obtained the books specifically to develop the Narrative-based Curriculum) We did not use unabridged versions just because our students were adults. We went by their English language proficiency levels and tried to make language learning an effortless, enjoyable endeavour by giving them fairy tales at times! I must admit that we had some discussions among the material writers whether such fairy tales would appeal to our undergraduates.
However, what is the point in using unabridged versions if our students cannot understand the high flown language in them even though they are adults? This simple logic seemed to make my team of material writers understand the truth. And then they went about using their selected story with the principles of deconstruction to design activities as follows;


1. Replacement - A simple event is copied from the book (mostly two or three paragraphs and with dialogues) and students have to replace;



i)

the tense with a different tense (E.g.: Simple Present with Simple Past)


ii)

masculine character/s with a female character/s


iii)

the place in the paragraphs with a new place (E.g.: inside a house replaced with outside the house)


iv)

one character with another (E.g.: a mouse is replaced with an elephant)


v)

the event with a new one - characters should be the same


vi)

adjectives/adverbs of mood/manner (E.g.:happy/happily with sad/sadly


One could see that the mere replacement of one element in the context given makes it imperative for the learner to change the other elements in the paragraphs change suitably and accurately. In order to accomplish this, the learner has to comprehend the incident/event. When a story is presented, and if it is in simple English, it is easier for the learners to respond to the questions.


2. Repetition – students have to repeat the event.



i)

with words given in the module


ii)

with their own words.


In order to repeat the event, learners need to know synonyms. In order to teach vocabulary items this is used. Herein, synonyms for nouns, verbs, adjectives and adverbs are given as a support for initial activities.


3. Addition – An event is given and students have to add something to it;



i)

Add a new character


ii)

Add a new sub-event


iii)

Add a new place


Addition and what follows (other principles) are higher order activities. Thus the choice of paragraphs from the story is simple and short. Also activities under these come at a later stage.



4. Centre Change – Part of the story is given. It describes one event of the total story. The event has one or more characters with a main character. Students are asked to create the same event with a subordinate character as the main / centre.

5. Interpretation – A narrative is given and students are asked to talk about the following.



i)

a character


ii)

an incident


iii)

place


iv)

author

By the time the learners come to this stage of doing activities, they have comprehended the part of the story (presented up to that stage) to a certain extent. An example activity for interpretation would be that, one character from the story is selected and students are asked whether he/she is kind-hearted, foolish or inexperienced. Learners have to select the characteristic of their choice and then justify their choice by giving incidents from the story they have read so far as proof.


6. Prediction – Part of the narrative is given and students are required to predict what would be/would happen next.
Then they are asked to see if they predicted was correct. Thus they have to read the next part of the story or the entire story to see whether their prediction / interpretation/judgement of the character was accurate.


7. Production – Producing a drama episode, simple simulation as a group.
The design of activities covered all four skills namely listening, speaking, reading and writing. For speech activities, students are asked to perform a selected event of their choice that involves speech and acting as well.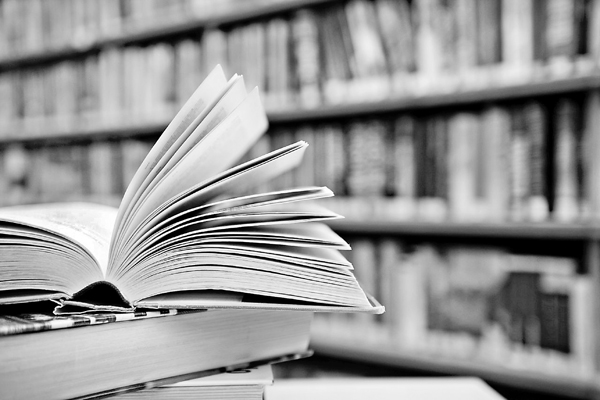 Main feature – Story line
A reader who is also a teacher of English language may find some of these exercises as being used by them as well. The difference is that the Narrative-based Curriculum does not use the above principles in fragments. It is tightly knitted together with a well-maintained story line and at the end our learners are motivated to read the complete story book in order to do the final tasks that are in front of them. We have designed our activities in such a way that the learners are encouraged to know the story as without understanding the context (reading the book), it is not possible to do the activities or answer the questions.

Herein, another important aspect of the whole endeavour is that the text is not a challenge but the activities are. Therefore learners are interested in doing the activities and accomplishing the tasks as they understand the simple stories which are presented in meaningful chunks aiming at developing the totality of the story.

There is a very clear structure to the whole procedure and it is in accordance with the University Benchmarks for Teaching English Language (UTEL). The activities are graded according to difficulty levels (using both cognitive and communicative scales) and sequenced. Through this Narrative-based Curriculum, we taught nouns, pronouns, adjectives, adverbs, prepositions, and Active Voice sentence structures to the weakest English language proficiency group, (Level I students) in the Faculty of Arts, University of Colombo in 2013, and made them pour in to the mini library to borrow English story books.

By the end of each module, while learning parts of speech and other sentence structures, learners themselves have both understood and deconstructed the story. This is a two way process: by doing activities designed according to the aforementioned deconstruction principles, learners comprehend the story (deconstruction leads to comprehension). At the same time, by understanding the simple parts of the narrative as presented, learners deconstruct the story (comprehension leads to deconstruction), so that new meanings of the story emerge giving learners more exposure to English language.