---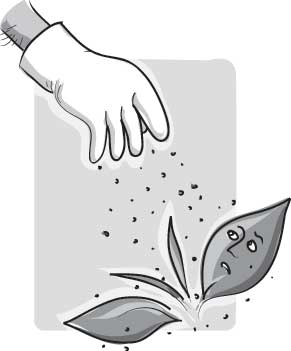 Last Friday, World Environment Day, the focused on the dramatic theme "Seven billion dreams: One planet, consume with care" and pointed out that while substantial environmental impacts from food occurred in the production phase—agriculture and food processing-- households influenced these impacts through their dietary choices.

The United Nations Environmental Programme (UNEP) expose the staggering reality that 1.3 billion tonnes of food is wasted every year while almost 1 billion people go undernourished and another 1 billion hungry.

On Saturday, the Daily Mirror spotlighted the energy aspects of environmental pollution and called on all Sri Lankans to urgently reduce our carbon footprints, the use of fuel and electrical energy. Power and Energy Minister Champika Ranawaka, whose ministry organised a big bicycle race yesterday to show one way of reducing fuel usage by going back to the good old bicycle, has also called on all State institutions to reduce electricity consumption at least 10 percent from this month. It would be an act of enlightened patriotism for families also to reduce electricity consumption by at least 10 percent from this month, not just to bring down their cost of living but to help Sri Lanka in its do or die battle against climate change.

Today we focus attention on the pollution of Mother Earth, our ground water and even our rivers and streams mainly through the excessive use of agrochemicals and in other ways also. The major issue now is the use of the imported herbicide glyphosate which the World Health Organisation's specialised cancer agency has classified as "probably carcinogenic to humans". In a court of law if there is doubt in a case, the benefit of this doubt is given to the defendant. Similarly in such a grave issue which could mean life or death for millions of people including children, if there is doubt then the benefit of the doubt must necessarily be given to the people.

President Maithripala Sirisena who has personally taken charge of vital issues relating to the environment, announced on May 22 that he was ordering an immediate ban on the import and use of this herbicide. The President acted effectively because his home base of Polonnaruwa is one of the districts worst affected by the kidney disease epidemic which has led to the death of more than 20,000 farmers in recent years with 200,000 others still in agony and needing regular dialysis. The crisis is so grave that the President recently obtained aid from China to build a modern 500-room kidney hospital in the province.

Going along with the President, Finance Minister Ravi Karunanayake has said that all imports of glyphosate have been stopped forthwith—but Agriculture Minister Duminda Dissanayake is saying the herbicide will still be permitted in limited quantities for tea estates—once the life blood of Sri Lanka's economy. The President's order has still not been gazetted and therefore the Customs Department has no authority to stop the release of containers loaded with glyphosate. This herbicide is imported by private companies which have it cleared through the port. If there is no special order banning glyphosate, the Customs have to release the containers, an official said.

An official of the Import Export Control Department also said there was no regulation banning glyphosate, though the Registrar of Pesticides had instructed the department in writing not to issue licences for fresh glyphosate imports. The Registrar has also told agrochemical importers that glyphosate licensing has been stopped. The Registrar Dr. Anura Wijesekara however clarified, that restricted amounts of glyphosate would be allowed for use in tea estates.

Agriculture Minister Dissanayake said the Government would allow continued use of glyphosate in tea estates where vast numbers of workers would otherwise be needed for manual weeding.

In 1867, James Taylor marked the birth of the tea industry in Sri Lanka by starting a tea plantation in Kandy. For more than 100 years our tea industry thrived without the use of imported agrochemicals and we cannot buy the story about glyphosate being needed. We urge President Sirisena to immediately enforce a total ban through a gazette notification without allowing transnational companies to add poison to our tea.
---
---
Add comment

Comments will be edited (grammar, spelling and slang) and authorized at the discretion of Daily Mirror online. The website also has the right not to publish selected comments.

---