---
In the early hours of Friday morning, the US, using drone-fired missiles killed Iranian General Soleimani just outside Baghdad's international airport. Soleimani was the second most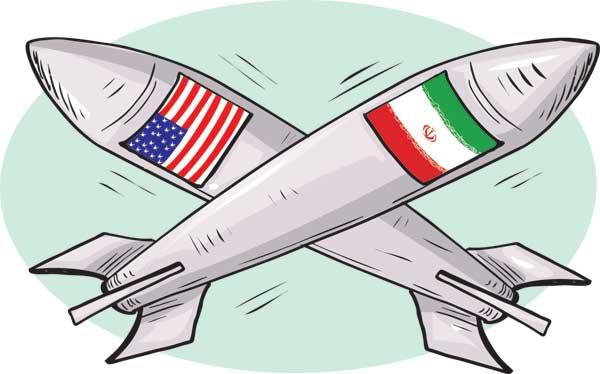 powerful man in Iran.
This was not the first time the US has used assassinations as a means to get rid of leaders whom it felt a threat to Washington's 'interests' anywhere in the world. We can hardly forget that the US attempted to assassinate Cuban leader Fidel Castro on at least more than three dozen times and failed in its attempts.

The US President's boastful justification for the killing of Soleimani, that he ordered the killing of the number one terrorist anywhere in the world, and his unverified claims that "Soleimani was plotting imminent and sinister attacks on American diplomats and military personnel, but we caught him in the act and terminated him", seem laughable in the light of US interventions in the Middle East. The 2003 US invasion of Iraq, based on lies about "weapons of mass destruction," claimed the lives of over a million people, while decimating what had been among the most advanced societies in the Arab world.

In addition to America's 18-year-long war in Afghanistan and the regime-change wars launched in Libya and Syria, the US has unleashed region-wide crises that have killed millions, forced tens of millions to flee their homes and unleashed a huge refugee crisis in western Europe. In reality the cowardly murder of Soleimani is, but a continuation of a process of criminal acts committed by the US as part and parcel of its foreign policy. The US has been accused of similar 'targetted killings', (a term popularised by Israel) in different parts of
the world.

However, it is the first time any regime worldwide, has gone on to very publicly celebrate its involvement in an assassination. Even the notorious terrorist Velupillai Prabhakaran loathed to admit his role in cowardly assassinations. Sadly, it appears that the current US President has sunk to a level even below that of Prabhakaran.
'Bloomberg' reports Malaysian Prime Minister Mathahir Mohamed drawing parallels between the killing of General Soleimani and the 2018 murder of Saudi dissident Jamal Kashoggi. Both killings took place "across boundaries, were in breach of international laws and constituted immoral acts," Mathahir told a press conference in Puttrajaya on Tuesday. "We are no longer safe now" he said. "If anybody insults or says something, that somebody does not like, it's alright for someone from another country to send a drone and perhaps have a shot at me". He also warned that the killing could lead in an upsurge of terrorist acts worldwide. "We find that such action can be taken by this very powerful gentleman against the laws of this country, against the laws of this world... and at this moment there is nothing we can do about it", Mathahir said.

Today, many US citizens are rejoicing over the killing of General Soleimani, but this display of unbridled power carries dangers for the citizens of the US too. There is every reason to believe that a government that has adopted murder as an instrument of foreign policy may begin to use the same tools against perceived domestic enemies as well. The killing that looks increasingly like a knee-jerk reaction to take domestic attention away from the domestic crisis of a US President under threat, via his impeachment trial in the Senate, could well be used against perceived domestic foes as well.

The actions of this, President Trump, as French President Emanuel Macron pointed out, has made the world an even more unsafe place to live in.
For starters, Iran has recommenced its nuclear programme. It has also admitted that it 'unintentionally' shot down a passenger aircraft. With the White House now imposing even more stringent sanctions against the Iranian people, it could easily lead to other equally "misguided' actions by a regime which too is feeling threatened.