---

By Jeevan Thiyagarajah
Sterling recommendations in Supreme Court
Case number (SC FR 335/2010) was taken up to ensure that state run Remand Homes are able to ensure the "safe custody" of children placed there by courts and that they are organised to meet the educational/recreational and social needs of children. The scope of this inquiry is currently limited to the Girls Remand Home at Ranmuthugala and the Boys Remand Home at Makola. It requires - Establishment of a 24 hour hotline for linking hospitals, police stations, probation officers and places of safety within the WP, Providing information to Magistrates on the available places of safety within each Magistrate Division to ensure suitable placements of children, Appointment of 2 Coordinating Probation Officers to the two Remand Homes for implementation of legal and social services without delay, fixing a deadline after which the Western Province will stop receiving children from other Provinces. This was done by a Court order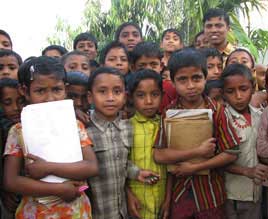 made on February 28, 2012. Accordingly other provinces have now been given a grace period of 12 months for setting up their own Remand Homes to accommodate children from their province. The deadline is now set at March 31, 2013. Already the Court has issued a broad direction to the Chief Secretary WP to "secure necessary human resources for the proper functioning of the Department".
This has been interpreted by the provincial administration as extending to the development of a human resource development plan to move services in the direction of professional social work, effective for the purpose of mobilising resources for children.

This intervention by the Supreme Court must be considered as one of the first indications of a readiness on the part of the judiciary and administration to work together and challenge structures of apathy and neglect within the decision making processes of the state. For too long the issues of child abuse and delinquency have been regarded as problems 'out there' in society for which the state can offer remedies. The new developments indicate recognition of secondary victimisation as an issue for which the state is responsible.

Related issues

Some of the wider issues dealt with in the National Human Rights Action include the setting up of child friendly Courts and transportation of children to Courts separate from Prisoners . A former Chief Justice issued directives to Magistrates to ensure cases related to children are heard first and disposed early on Court days. A related matter is the use of video conference facilities to record evidence of children without having to travel across districts and provinces. A recommendation that files be colour coded is being implemented in the AG's office but the request that cases be concluded in three months is only being piloted when it should be given as mandatorily implemented in Courts. Instances in which cases began when children, concluding when they are adults, is a shame on our systems. The manner in which we routinely deprive children , particularly poorer families, the right of access to parenting is a violation of the provisions of the CRC. Foster care or even family reunification where possible instead of institutionalising children also merits urgent attention.
(This piece uses extracts of a shadow report on SL submitted for the UPR focused on children by CHA and IHR two nonprofits based in SL.)