---
By Ilica Malkanthi Karunaratne

There has been little written about Robert, the late D.S. Senanayake's younger son, who stood firmly like a rock behind his brother 'through the slings and arrows of outrageous fortune.' While Dudley strode the political scene like a Colossus, it was his brother, as a successful businessman, who built up his business on his own , looked after the estates belonging to them both, and attended to the political work for his brother, attending to the needs of the people, in the latter's electorate, Dedigama. Besides running his own business empire, he worked tirelessly behind the scene at all elections, while his brother went round the country leading the campaign for his party.

Robert was a remarkable man, an exemplary husband, father, brother and son, who worked hard throughout his life;

His life revolved round his family, which was his priority.

Like Dudley, Robert too was a talented cricketer in school at St Thomas College, Mt Lavinia and at Cambridge and had the rare distinction of playing in the Cambridge Freshman's match. Robert, also had the unique distinction of having been invited to the University nets which is the hallmark of class at the University. He was later elected as an Honorary Life Member of the MCC.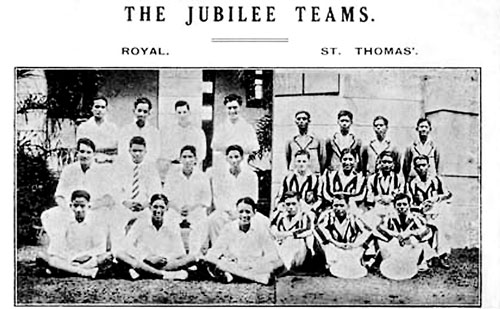 On returning to Sri Lanka after obtaining his degree at Cambridge, he fell in love with Neela, daughter of the late F.R. Senanayake, and married her. This was the love of a lifetime for both of them and he loved her devotedly, until her death, which was a terrible blow to him, leaving him shattered and forlorn - a loss from which he never recovered.

Both of them were warm, hospitable people, who kept an open house to where friends were welcome at any time of day and night.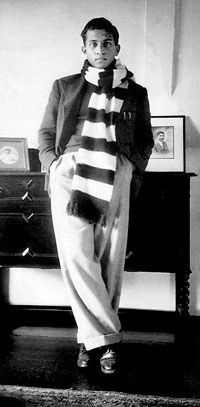 He was President of The Cricket Board, and guided its destiny for almost twenty years, involving himself in the spadework to bring Sri Lankan cricket to the high standards it later achieved. It was during this time that Sri Lanka was made an associate member of the ICC. Through his numerous contacts abroad, he brought many foreign teams to Sri Lanka.

The service he rendered to cricket was countless and appreciated, by one and all and there was a cricket tournament named after him, 'The Robert Senanayake Inter-Association tournament.'

He was also a Steward of The Ceylon Turf Club.

His beginnings as a businessman in his own right was when with the late Martin Sturcken, he bought over Freudenburg and Company. He added many agencies to the company including Hapag Lloyd, Toyota and Freudenburg Shipping Company which was the first Sri Lankan shipping company to have purchased a ship from a Greek shipping tycoon. He named the ship, 'Mahanuwara.'

He was the founder of Ceylon and World tours and was also on the Board of Directors of Ceylon Theatres and Millers.

Among his favourite leisure pursuits, were trips to wild life sanctuaries. Like his brother, he was an excellent photographer, and photographed wildlife on unknown trails taking great care, not to disturb them.

Golf was another hobby, at which he excelled, and he also enjoyed playing bridge with his friends.

Robert's generosity and largesse to one and all was well known, and no one who came to him in distress, was ever sent away empty-handed.

He had a patient ear, and a strong shoulder to lean on, for whoever who came to him in times of trouble. In this context, a letter from M.M. Mustapha in 'The Island' of 8th May 1986, relates an interesting anecdote. The latter mentions visiting the late Robert at his office with regard to a problem of a supporter in his constituency who owned an old Toyota lorry, which had been in the Toyota workshop for repairs, for several years The man concerned had been to the workshop several times, but even after a lapse of four years and a promise that it would be ready, it seemed to be in the same state each time. The late Robert had listened patiently and asked him to return the following day. Mr Mustapha and the owner of the lorry were in for a most pleasant surprise, when Robert had informed them, that he had decided to give the man a brand new Toyota chassis which at that time cost around Rs. 400,000/- This gesture was typical of the late Robert and his golden heart.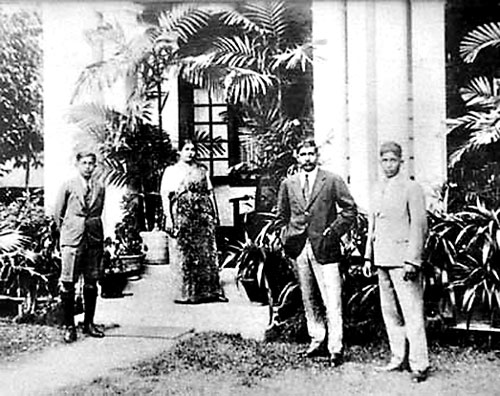 The late Robert was highly respected as a businessman, for his integrity. He was unpretentious, never threw his weight around, and preferred to be in the background. He never strutted around the corridors of power, although he had direct access to this as the son, and then the brother of a Prime Minister.

He was a deeply spiritual and devout Buddhist, which was an integral part of his daily life, combined with tolerance that Buddhists should practise at all times.
Robert will always be remembered for his hard work, humility, integrity, thoughtfulness, charm and generosity, amongst a host of other sterling qualities - rare in the present era.

---
---
Add comment

Comments will be edited (grammar, spelling and slang) and authorized at the discretion of Daily Mirror online. The website also has the right not to publish selected comments.

---