---
ith Sri Lanka preparing to observe Children's Day on October 1, the main focus this year will be on the disturbing increase in the number of abductions and abuse of children, especially girl children.

Today, a national awareness walk under the banner of 'Rainbows and Butterflies' will take place in Colombo, starting from the Gunasinghapura grounds in Pettah and ending with a rally at the Philip Gunawardena Grounds at Hyde Park Corner. There will be children's dance acts, Hewisi and Western bands along with performances from a group of indigenous people, African community living in Sri Lanka and the plantation sector. About 2,000 participants will carry placards and banners, calling for effective and urgent steps to curb the growing menace of child abuse. The rally will conclude with a unity concert where well-known singers such as Edward Jayakody will take part with the focus on bringing about inter-religious harmony and action on this issue affecting hundreds if not thousands of innocent children.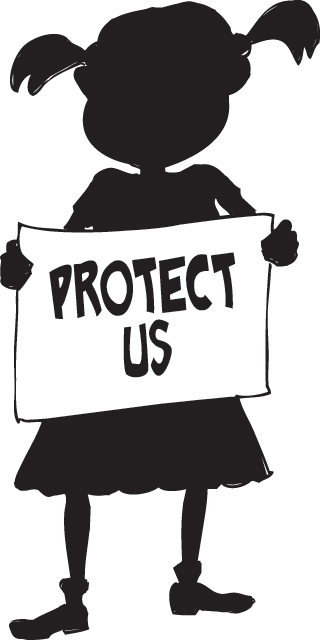 On October 4 another event, "Voice Walk 2014" will take place. The organisers say child abuse is on the rise and in most cases the crime goes unreported. Hence, offenders continue to get away with child abuse over and again. They say there is also no fund to offer the victims financial assistance. The objectives of "Voice Walk 2014" is to increase awareness and coordinate the work of different child protection agencies. Having made the right connections, the organisers hope to form a panel, comprising doctors, lawyers, police officers, psychologists and advisers who would work together as a team to help abused children.

All funds generated through this event would go towards setting up a foundation, the sole purpose of which would be to protect abused children from further abuse and help rehabilitate them. Hence, this year's walk will affect generations to come, the organisers say.

Among those expected to attend the awareness walk are the National Childcare Protection Authority (NCPA), the Little Heaven Children's Ministry, the Women's and Childcare Bureau, the Childcare Probation Department, Women's Development Centre in Kandy, the College of World Education Interact Club and the Gateway College Interact Club.

At a workshop held on Thursday, public interest litigation lawyer Kalyananda Thiranagama said that, as in most cases there were laws to protect and provide a safe environment for children but these laws were not being implemented. He referred to several cases where there was substantial evidence of child abuse but the police and other authorities did not or could not act because the suspect concerned had the protection of the authorities that be as well as being well off.

It is the parents who need to pay more attention and protect their children, whether they are playing in the neighbourhood or in the schools they attend. Even if we have good governance, an impartial police force and an effective judicial service, the state authorities obviously cannot provide adequate protection for the children of some five million families. This role has to be played by parents and whatever valid reasons or excuses they may have, they must give priority for the protection of children because if a child is abused it is as damaging as a life being lost.

In this era of unlimited and depraved online pornography, even school teachers and fathers are alleged to have been involved in the abuse of children. They need to be aware of the warning that those who indulge in such crimes deserve to be thrown into the deepest ocean with millstones tied around their necks. Government leaders or officials who don't act firmly are also guilty of this crime because innocent children are the most precious of our treasures.
---
Add comment

Comments will be edited (grammar, spelling and slang) and authorized at the discretion of Daily Mirror online. The website also has the right not to publish selected comments.

---