---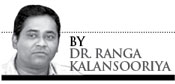 One of their fundamental qualities was their ability to rise above communal politics


It was a packed audience on Wednesday when Imthiaz Bakeer Markar launched his new book 'Hithu Matha' a collection of columns he wrote to the then Irudina Sunday Newspaper long ago at the invitation of its then editor Mohan Lal Piyadasa. It was a good mix of a gathering with clergy, politicians, academics, media persons, lawyers and people from all walks of life.

It is rather unusual to see such a big crowd at a book launch event in Sri Lanka. Fully aware of the reality, writers may select a smaller venue, but selection of venue of Imthiaz was the auditorium of the National Archives which could accommodate a couple of hundreds. But the audience was jam-packed with many standing, too.

This clearly showed the respect and acceptance for Imthiaz by his peers and the community at large. Once one retire from active politics, visibility and prominence may disappear, but it was a different story for Imthiaz on Wednesday.

The UNP always had respected Muslim leaders within its ranks and that phenomenon had been a jewel in its crown – Dr M. C. M. Kaleel, Naina Marikkar, A. C. S. Hameed, Bakeer Markar (Snr) were some of them and Imthiaz could well fit into this galaxy.The diversity of the UNP was clearly depicted through the unwavering loyalty to the party by these non-Sinhala Buddhist leaders, and that had been the strength from its beginning.When I say loyalty it specifically implies there will be no defection from the party at any circumstances.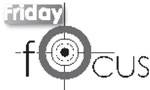 Among those, I had the opportunity to associate with A. C. S. Hameed at his last stages of life along with one of my journalism Gurus,

T. Sabaratnam. Both of us used to visit Hameed's residence at Horton Place and have long chats about his unparalleled experiences in politics and diplomacy. One story I still remember as it was told yesterday. When Rajiv Gandhi got Prabhakaran to New Delhi in 1987 to push him for the Indo-Lanka Peace Accord, the former invited then foreign minister Hameed also to work on the draft along with Indian leaders. But neither Hameed nor Prabhakaran knew that both were staying at the same floor of Ashok Hotel in the Indian capital. "What would you have done if had you known about it?" asked T. Saba. " The obvious answer Saba. Then I don't need Rajiv to negotiate for us. I would have visited his room and discussed the matters over a cup of tea to resolve the matters," Hameed was firm in his reply. His strong negotiating skills and charming approach to crucial issues were later used by President Premadasa for his negotiations with the LTTE in late 80s. I think Premadasa was extra-tactful in assigning a Muslim political leader to negotiate with the Tigers and he had no better option than Hameed.

One of the fundamental qualities of these political leaders representing minority communities was their ability to rise above communal politics and blend with national platforms. The great Muslim leader Ashraff may not fall into this argument according to my own calculations – although his move to form the Sri Lanka Muslim Congress was a need of the hour at the particular political context, mainly to avoid an emergence of a militant movement within his communities in the east. This is a topic by itself for a detailed discourse.

There are several such characters that could be exemplary figures for national politics rising above communalism within the rank and file of the present UNP as well. Kabeer Hashim is another character that could go a long way in such a path of political diplomacy.

But I see another Hameed (not Ashraff) within Imthiaz, but in a different context of course. Commencing his political career from his school days, Imthiaz has been a strong UNPer who always stood for the betterment of the party, but not to appease the party leadership of the day for his own benefits. Thus, he had been a strong voice for UNP reforms and it had been counter-productive for himself for the past few years. In fact Imthiaz has exhibited his independent stand by not omitting those critical pieces he wrote on UNP reforms from his book.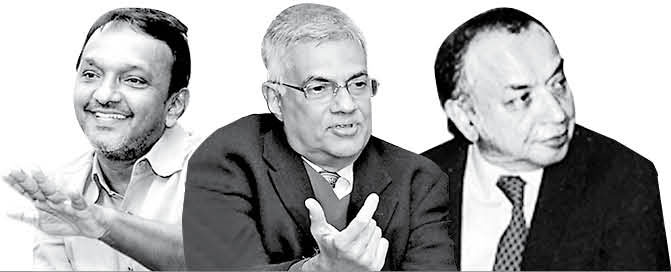 I am not going to campaign or highlight the qualities of Imthiaz in this column but to highlight the fact that the need of such characters in active politics in today's political arena. I am strongly of the view that we are in search for politicians with some rare qualities - honesty, integrity, professionalism, maturity, credibility, learned, active, unassuming are among the key criteria.

It is a well-accepted fact that the calibre of individuals therein would reflect the qualities of an institution. This is the argument that we heard repeatedly during the recent electioneering process referring to the composition of Parliament highlighting the need to send proper human beings to the country's legislature.

This may well be further repeated at the forthcoming general election also. Thus, people like Imthiaz should not be permitted to retire from politics, even if they want to.

There is a saying in Sinhala that devils will run havoc at a place where the gods are absent.