---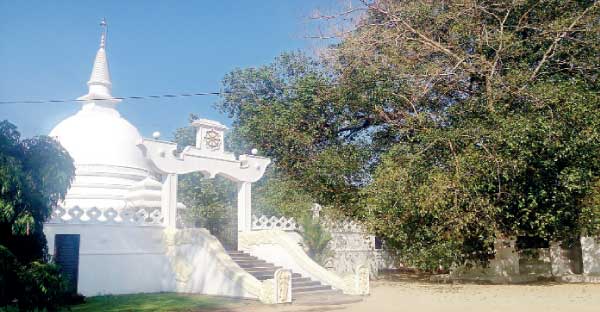 he glorious religious ceremony with unprecedented Pindapatha Charika ( walk for begging alms ) participated by four fold disciples at Errawwala Siri Wijeyasiriwardhanaramaya Temple in Pannipitiya on February 14 and 15, 2015.


The first unprecedented great alms giving held by King Kosol in the city of Baranes has been recorded in Buddhist literature. The Pindapatha Charika at the Sri Wjeyasiriwardhanaramaya temple will be a similar alms giving.



History of unprecedented alms giving
There is reference in the Dhammapadatta Katha
( Dhammapada commentary) to the unprecedented alms giving at the King Kosol's royal court. The king invited Lord Buddha and 500 monks including Arahaths living at the Devram Vehera to an alms giving in the palace the next day. The king and the citizens offered alms to Lord Buddha and the 500 monks for seven days. However, on the seventh day the king wanted to offer alms in a grand way to outdo the citizens. Queen Mallika who understood the cause of anxiety of the king, advised the king to make arrangements for the unprecedented great alms giving at heavy expense.

However, after the alms giving, Lord Buddha and the 500 monks left without transferring merits or preaching a sermon about the alms giving. The king in the evening visited Devram Vehera and inquired from the Buddha about it. The Buddha said that one of the ministers in the royal court was displeased with the alms giving and that his head would be split into seven pieces if the Buddha transferred merits. The Buddha said the transfer of merits was avoided in sympathy of that minister.

" Oh king, the holy men who take joy in alms giving of others and share the merits lead themselves to realms of gods while the ignorant who are displeased with the meritorious deeds of others come to grief" The Buddha preached to the king.



Dana (practice of giving)
Alms giving with devotion brings happiness and heavenly bliss. One who practices giving will never be reborn in a state of woe, but always among gods and men; he is always well built and with attractive physical features and free from physical defects; he is never born in poor or low-class families. He will have a dutiful wife and lucky children.

One who practices hospitality to strangers, and travellers will enjoy a life of plenty at the young age. Giving wealth earned through righteous means without burdening others, brings protection to one's wealth from fire, floods, enemies, and robbers.



Through merits of alms giving held jointly with kith and kin one will be able to amass plenty of wealth and means, to have many followers and to live a happier, fuller and a pleasanter life in the next birth.