---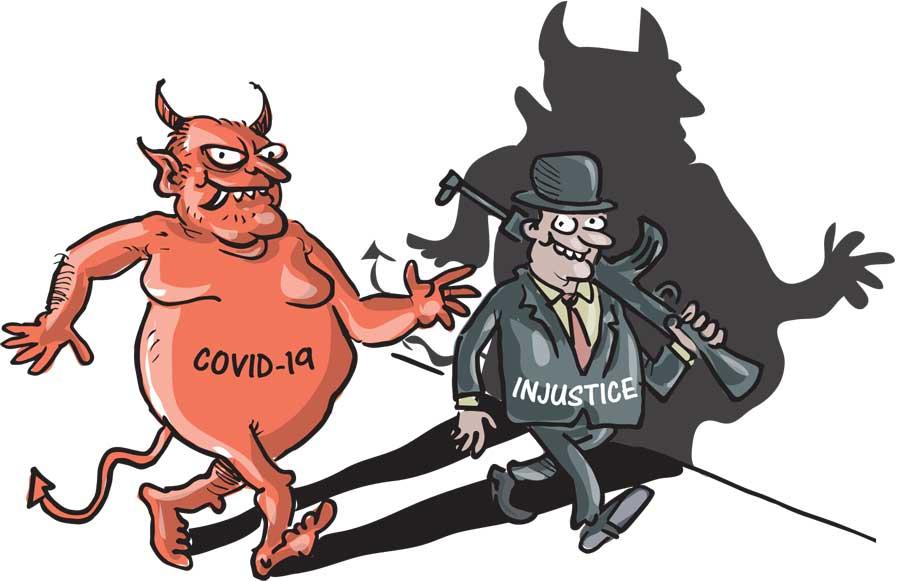 In December 2019, the world was gradually becoming aware that a deadly new disease was making its way via the city of Wuhan in China and spreading like wildfire. By Thursday January 23 the government of China imposed a total lockdown on the city in an effort to control the spread of the disease.
Between January 13 - 15, 2020, Thailand and Japan were reporting confirmed coronavirus/COVID-19 cases. On January 21 the US reported a person in Washington who returned from Wuhan was infected with the coronavirus. From thence onwards, there have been large outbreaks of the disease in multiple places, ranging from Spain, Italy, UK, Russia and the United States, which currently has the worst outbreak of any country in the world.

In total over 4,480,000 persons have contracted the disease worldwide and another 304,000 have died within this period of a mere five months. A monthly total of 60,800 deaths or roughly 2,026 deaths per day!
It was while the people of the world were distracted over the coronavirus pandemic, while lives were being torn apart by the COVID-19 pandemic and its devastating social and economic dislocations, that US president Trump flew into Jerusalem on January 28, 2020.

There, standing beside Israel premier Netanyahu, Trump unveiled his 'peace plan' to settle the Israeli-Palestine question. The Palestinian leadership was not invited to the unveiling of the 'peace plan'.
Trump's proposal allows for an 'independent' Palestinian state, totally subjugated to Israel, and the recognition of Israeli sovereignty over occupied West Bank settlements—lands belonging to Palestine.
That any annexation of occupied Palestinian territory directly violates fundamental norms of international law seems to be of no consequence to the US.

In a fell stroke, Trump has attempted to give away Palestinian lands to Israel in a similar manner to how some Asian parents give a 'dowry'—a sort of 'thank you' gift to their sons-in-law for marrying their daughters.
The US and Israel had struck 'like thieves in the night', a deadly blow to the hopes of an independent Palestinian state. With the world's only Super Power backing illegal Israeli efforts to grab yet more Palestinian lands, create an Israel-subservient State of Palestine, it seems like the death of hope to Palestinian aspirations of achieving justice for their cause. It also signals, perhaps, an end to any future US role in finding a solution the vexing Israel-Palestine problem.

But what is worse is that with no country is willing to challenge US supremacy. And no country—not even China, Russia or Middle Eastern states—appear ready to stand by the rights of Palestinians. It appears to be the end of the road for the Palestinians.
To worsen an already bad situation, since the coronavirus struck, there have been increased charges of Israeli crimes against Palestinian civilians. Heavily-armed Israeli soldiers opened fire once again on unarmed Palestinian civilians, bringing to mind memories of Nazi German attacks on Jews.

'Kristallnacht' or the Night of Broken Glass, also called the November Pogrom, comes to mind. Kristallnacht, was a pogrom against Jews carried out by SA paramilitary forces (Brownshirts) and civilians throughout Nazi Germany on 9 - 10 November 1938. The German authorities looked on without intervening.
Today, the world yet again, looks on, as this time Israel unleashes its military might in tandem with armed settlers on Palestinian civilians whose lands they have grabbed and continue to illegally occupy.
But despite the injustices heaped on them, the Palestinian spirit has been resilient, and has held firm despite evictions and coercion.

As late Chairman of the State of Palestine Yasser Arafat once said, the Palestinian spirit cannot be conquered, as Palestine lives in the hearts of the Palestinian people. China's late Chairman Mao once said (in a different context) that for every revolutionary killed, a thousand more will bloom.
The State of Palestine lives in the hearts and minds of the Palestinians, and while armoured cars, and swords and guns may kill people, the ideal will live on, until justice is served