---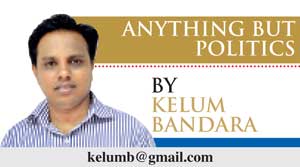 Nineteen political parties, trade unions and civil society organisations have agreed to work according to a common agenda at the presidential election widely expected to be conducted in early January. Yet, consensus is yet to be reached by them on the candidate to be picked as these parties and groups have divergent views on the three main personalities being proposed for it at the moment.

Among the parties that have united for a common approach, the main opposition United National Party(UNP) is a key player in this exercise. So, the consent among its members in unison is all the more vital for a candidate to be fielded to oppose President Mahinda Rajapaksa at this election to be declared on November 19, as confirmed by sources close to him.

The party's Leadership Council Chairman, Karu Jayasuriya, is aspiring to be the candidate this time though a section within the party is opposed to his candidature. But, Ven. Maduluwave Sobhitha Thera, who heads the National Movement for Social Justice, is supportive of him. Former Army Commander Sarath Fonseka, who leads the Democratic Party, is against Karu coming.

Party leader Ranil Wickremesinghe is the other name being mooted as a possible candidate acceptable to all in the opposition. His deputy Sajith Premadasa and his loyalists make public pronouncements in this respect. They have taken a strong position that Mr. Wickremesinghe should contest. Again, there is opposition among some other party members against him. Also, Mr. Fonseka prefers Mr. Wickremesinghe to Mr. Jayasuriya.

The next bet is former President Chandrika Kumaratunga, who has already wished best of luck for the initiative to undertake a common approach at this election.

In fact, she sent a message to be read out at the press conference attended by the leaders of the political parties advocating a common cause. She too has a fair share of opposition among these parties and individuals. Yet, she is seen as the candidate best suited to split the vote base of the Sri Lanka Freedom Party, the largest ally of the government, making a lethal blow to the election campaign of the President.

Top UNP leaders have also approached her, but she has not given a firm word yet on this matter, according to political sources. Likewise, Those who support her hold the view that she is the most formidable one to make an affront to the government, even by engineering a defection within the government at this hour. The government strategists are watchful of her political movements as a result.

Amid such differences, the opposition has not taken any final decision. It is to be announced only after the declaration of the election next Wednesday. It is learnt that some ruling party MPs have indicated to the opposition, during their casual interactions, that they could cross over in case Ms. Kumaratunga returned to the political fray.

Meanwhile, the government is also trying to lure some UNP MPs to its fold ahead of the election. Already, it has invited some UNP MPs to team up with it, but they have declined to do so.



TNA plans Ghandian style non violent campaign

Despite the country being positioned for a national election, Ilankai Tamil Arachu Kachchi (ITAK), the key party of the TNA, is planning a Sathyagraha campaign based on the non violent principles of Mahatma Ghandhi in January, to present their case for political rights in the form of a credible power sharing arrangement, and solutions to other issues confronting their people in the North and the East. Newly appointed ITAK leader MP Mavai Senathirajah announced this at a function in Wellawatte, Colombo last Tuesday. He said his party would do it despite elections being planned to be conducted by that time. The function was to mark the slain TNA MP N. Raviraj Memorial Day.

"We will do it with the backing of progressive forces of the South,"he said.

TNA MP Suresh Premachandran, who was at this meeting, said this election would not bring about any difference to the Tamil people. Probably, he might have indicated the fact that the TNA should not support any candidate openly at this election, and instead it should take a neutral stand.

"The next President may be Rama or Ravana. It is not going to make any difference to us,"he said.
Referring to these characters in the epic 'Ramayana', he appeared to have given a racial twist to his speech, implying that this was an election meant for the Sinhala people to elect their President.

Democratic People's Front leader Mano Ganeshan, however, remarked that it was time for all to think as Sri Lankans casting aside ethnic divisions as Sinhalese, Tamils or Muslims.



SLMC draws a flak

Sri Lanka Muslim Congress has drawn a flak from various corners over the renewal of its demand for a separate administrative district that combine the three Muslim majority electorates in the Amparai district. The political parties, both in and outside the government, dubbed this as a separatist demand. They voiced against the creation of districts on ethnic lines.

Now, SLMC has decided to engage the political parties separately and explain their position in this regard. The party was to meet the JVP yesterday in this regard.



TNA leadership wary of Wigneswaran

People's Union of Civil Liberties, an organisation bases in India, invited Northern Province Chief Minister C.V.Wigneswaran for an address in Chennai. He undertook the visit, as his first, upon election to office as the Chief Minister. Though the invitation was extended only to him, the TNA leadership took care to send its MPs M.A.Sumanthiran and Mavai Senathirajah along with him. That was to check on him making politically sensitive statements to the media in India, according to sources close to the TNA leadership. The two MPs, in fact, acted as the guardian of Mr. Wigneswaran to prevent him from making any controversial statements having political implications to the party ahead of a presidential election.

Meanwhile, both Mr. Senathirajah and Mr. Sumanthiran took wing to the United States to attend an event organised by the North American Tamil Association.



Sarath Fonseka strikes note of caution

Democratic Party leader Sarath Fonseka warned the prospective common candidate to be vary of political uncertainties in taking up such a challenge. He made remarks to this effect at Monday's press conference.

"I have experience as the common candidate once. At the beginning all are around. Yet, when things go awry, nobody is there to take of you. Finally, it is the common candidate concerned who has to languish in jail," he said.

Democratic People's Front leader Mano Ganeshan who was present, quickly responded .

"Though I did not spend my time with you in jail, I was with you right throughout. When you were released from jail, I was there to receive you. I never abandoned you," he said.



Ranil with the educated Rajapaksa

Recently there was a function to mark the launch of a book published by UNP MP Wijeyadasa Rajapakse. Speaker Chamal Rajapaksa, UNP leader Ranil Wickremesinghe and Prime Minister D.M.Jayaratne were among the guests invited for the event. In his address, the Speaker said he was happy about the achievements of MP Rajapakse as a politician hailing from Giruwapattuwa, Hambantota like him. Yet, Mr.Wickremesinghe noted in his address said,"Among the Rajapakses produced from Giruwapattuwa, the most educated is with us" MP Wijeyasasa Rajapakse recently received his doctorate for his thesis on Buddhist jurisprudence.