---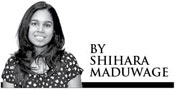 'The right to information is fundamental to exercise other rights'


A prominent lawyer in Pakistan and a member of the International Media Support (IMS), Muhammad Aftab Alam has been one of the leading personalities who advocated and campaigned to implement the Right to Information (RTI) law in his country. Recently, he was in Sri Lanka to participate at the Global Media Ethics Forum 2015 organised by the Sri Lanka Press Institute (SLPI)in partnership with the Global Media Ethics Project. In an interview with the , Mr. Alam spoke about the pressing need to have a RTI law in place to safeguard the basic rights of citizens and with his experience, gave recommendations on how to implement such a law effectively.

Q : As a lawyer, how do you think a Right to Information Act or a Right to Information law can benefit the public?

Information is oxygen for democracy. Information is knowledge and knowledge is power which means that if you are informed about certain political manifestations, you are knowledgeable and you can decide on the basis of that information. That informed decision allows you to elect your representatives. So this is the entire discourse of political process and democracy.

Right to information is a very basic, fundamental right of every individual. When we believe that the citizen is the prime beneficiary of the State, everything that the State does should move towards that direction. I believe that the right to information is fundamental to exercise other rights. If you don't have information about your rights, how will you know what your rights are and how will you exercise those rights? Without right to information, you cannot even exercise the rights already given to you in the Constitution.

The Right to Information law is one of the tools – it is not the only bullet which will empower citizens. Don't get confused that this will solve all your problems. It will help people get access to information which they later on can make use of.

Q : One of the main arguments against the RTI law is the issue of national security. Do you think the RTI law can threaten the national security of a country – especially in countries where that have been affected by conflicts such as in Sri Lanka and Pakistan?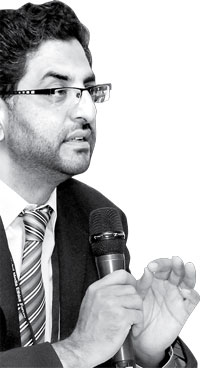 There is no need to be worried that the disclosure of information will lead to issues of national security. Citizens should be the prime benefactors of the State and we need to come out of this national security paradigm and we need to introduce this new public interest and public security discourse. Until this national security paradigm is there, they [the leaders] would try to have maximum control of information because that is what has made them so powerful. And if you are powerful, you would not like to share your power with others; instead you would like to further consolidate it. So those who are in favour of this national security paradigm feel threatened from the disclosure of information, the openness and the transparency. They feel threatened not because there is a real threat to national security but because of the transparency, accountability and the cut-down on the control of information.

Until and unless we break this barrier, public's interest won't be served. Therefore we need to come out of this national security structure and start looking towards public interest. So we need to share more information with the public.

Q : Since Pakistan enacted the Right to Information law, has the country seen a positive change?

As I mentioned earlier, this law is a tool; do not think that you will be able to see a change overnight. It will take time. Until and unless people use this law, the law itself will make nothing happen. In Pakistan, we have seen people using it and we have seen a lot of success stories coming out. Individuals, organisations and even political parties are using it. Individuals have used it to secure their own personal rights. One example was of a person who managed to get his job back using the RTI law. Because of this and the continuous efforts of one journalist, it also helped us to access data of tax payers. Two years back, for the first time in the history of a country, the Federal Bureau of Revenue published a directory of tax payers of the country.

Q : As you know, countries such as Pakistan and Sri Lanka tend to be very bureaucratic. How did Pakistan manage overcome the challenge of bureaucracy to enact the RTI law effectively and disclose information in an efficient manner?

Yes, Pakistan is a very bureaucratic country and that was the biggest hurdle when getting access to information. Nevertheless, in the post RTI legislation scenario, once the law is in place, it should have an inbuilt enforcement mechanism, like a Right to Information Commission which has the teeth to bite and get the right enforced through its decree and has an overriding effect. The Commission should be consist of members who are pro-people and not pro-bureaucracy. There should a penalty for not abiding by the orders of the Commission. The procedures should be very simple and the exemptions should be limited and minimal as per the principles of disclosure.

Then the demand side should be made active. The demand side comprise the citizens who are the actual beneficiaries. You need to tell the citizens that this law will help them get access to information they want. They need to be made aware that this law will enable them to access the information that is related to them and is controlled by the bureaucracy. It will build a voice for the people.

In Punjab, the Commission imposes a fine on district officers for not complying with the directions of the Commission. And that has made a massive change. Now all the officials at district and provincial levels have become scared that if they don't respond within 14 days, they will be punished, that for each day the request is delayed, their salary will be deducted. So this sanction behind the law is making a big difference. Now we get very prompt replies.

Q : In Sri Lanka, there is a tendency to window-dress or manipulate data – especially economic data. Have you experienced a similar situation in Pakistan and how do you make sure that the data you receive is accurate?

Statistical data and certain information can be very technical and may not be easy to understand. Therefore, we need to build the capacity of the professionals, journalists and citizen groups and educate them on how to make use of this law daily and what benefits it can bring them. Then we have to educate the masses on how this law is relevant to them.

Now if you are technically sound and you get information about a matter from several different sources under the RTI law, any discrepancy will be visible and the manipulations, if there is any, will be very obvious. So this law will not only inform individuals but also help them to get access to accurate data. The RTI certified data can be used in a court of law as evidence. If there is any discrepancy in the certified data, it can become news and create huge debates.
The important thing is to remember that having a law for the sake of a law is pointless. For it to be effective, the law has to be used by individuals, civil society groups, etc. and mechanisms should be in place to enable that.

Q : Finally, there is a school of thought that the RTI law should include the protection of whistle blowers in society. What is your opinion on that?

Whistle blower protection should be a precondition for this law. The source should be protected from the journalistic perspective. It doesn't matter whether the whistle blower protection is present in the RTI law or a different law – what matters is that it is there. Irrespective of whether there is a RTI law or not, the whistle blowers should be protected because they speak up on behalf of citizens.

Pic by Indika Handuwala