---

he actions of Ven. Galagodaththe Gnanasara Thera at the Homagama Courts were not approved by many and have drawn condemnation as no one is above the law. Also the Homagama incident and the prelate's words and deeds could conjure a spectre of certain intolerance. However, it is easy to caricature and vilify.
They are as easy as the rhetoric of Ven. Gnanasara. There are also difficult questions which need to be answered and not shunned because of the difficulty. What are the conditions that give rise to the kind of phenomenon that is Ven. Gnanasara? Also there are many answers such as majoritarian aggressiveness and intolerance. That has been said. We could say that Ven. Gnanasara is an extremist or simply a law-breaker who perforce was brought to book. It is inevitable that the offence gets a lot of play. You break the law and the law breaks you, it is that simple. A robe will not give you relief.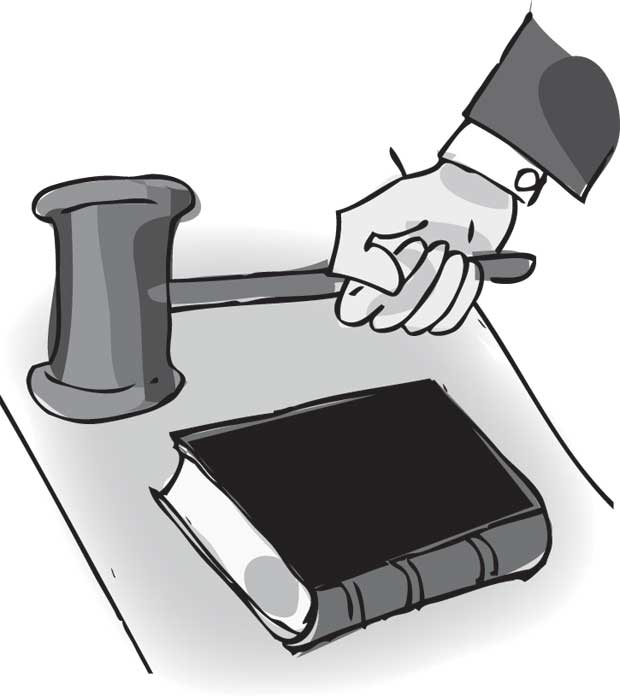 Belonging to a particular community does not yield privileges that are denied to others. The nobility of course, if you will, will not grant amnesty. You can say it is a conspiracy, it is persecution or it is a manifestation of pernicious moves against the community you belong to or the political cause you espouse. Your reading is as legitimate as any other, but the fact of infringement will not be changed by it. This is something that Ven. Gnanasara and his followers probably understand, but being politically inclined they will not say it.




The question is, what is it that enables them to say it and get away with saying it? Is it again, the 'majority status'? There's an old argument that's frequently used by those who rebel against the State and also the State of Affairs: 'If you do not abide by the rules that you yourselves have made, we see no reason to uphold them!' Quite apart from discussing seriously and soberly the historical underpinnings, clearly a tough task given the fixations and emotions that the largely self-appointed representatives of the particular community, there is a need to sort out the culture of lawlessness in the country.
This includes, unfortunately, robust but informal structures that run parallel to those that are legally established and constitutionally endorsed. Now that is 'easy' and not because of caricature but it is so prevalent in our society, notwithstanding efforts such as the 17th and 19th Amendments. Simply put, the notion that everyone is equal before the law is a myth. Politicians are treated differently. When the Police err, the 'law' is hesitant (at best) or blind (usually). That's called selectivity.




When a Buddhist monk breaks the law, some Buddhists believe that 'going easy' is a must, a privilege they will not concede to anyone else. That is selectivity. On the flip side, when a Buddhist (forget the clergy) expresses an opinion, his or her detractors would sometimes throw the scriptures at him or her. They would not demand that others in other faiths should be 'pure', but might even offer the excuse 'humanly frail'. That is selectivity. Whichever direction we look, we see this in our society. We are selective people. Like all people, someone might say.




But when the law is selective, even in cases where people are charged with contempt of Court (we recall politicians who have bad-mouthed and even threatened Judges going scot free), naturally there is contempt for the institutions and processes of justice. If we are determined to see the political and social universe as being coloured black and white and nothing else, then what we have done is to open ourselves to the charge of selectivity. We breed contempt on all counts.
---
Add comment

Comments will be edited (grammar, spelling and slang) and authorized at the discretion of Daily Mirror online. The website also has the right not to publish selected comments.

---