---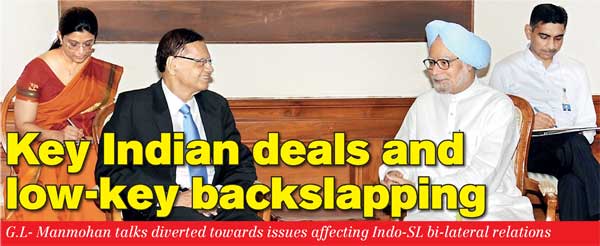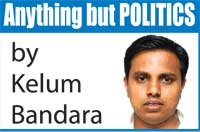 Straight after landing at the New Delhi Indira Gandhi International Airport at 5.45 am on Sunday, External Affairs Minister G.L. Peiris went to the residence of Sri Lanka High Commissioner Prasad Kariyawasam in New Delhi. Minister Peiris had a tight schedule the following day as he had to meet both India's Prime Minister Manmohan Singh and his Indian counterpart Shri Salman Kurshid.

When Minister G.L. Peiris called on the Indian Prime Minister, he handed him the invitation sent by President Mahinda Rajapaksa to be given to Dr. Singh to attend the Commonwealth Heads of Government Meeting (CHOGM) scheduled for November, in Colombo.

"For the first time in 24 years, the Summit will be held in Asia, and being the largest democracy in the world, India's participation is very important," he courteously told the Indian Premier.

Though the main focus was on the CHOGM, the issues that have soured Indo-Sri Lanka bilateral relationships recently were discussed during this meeting. Key among matters other than those related to the CHOGM was the fisheries crisis which, according to the Sri Lankan authorities, has got out of hand.
With Indian fishermen poaching in Sri Lanka's territorial waters in large numbers, Sri Lanka, instead of apprehending and releasing them as per the initial agreement, decided to arrest and prosecute them as a deterrent measure.

The Minister noted that Indian fishermen crossed the International Maritime Boundary Line (IMBL) and poached in Sri Lanka's territorial waters in around 400-500 boats on a daily basis. At least, he said there were 1,500 fishermen on these boats.




Intrusion by Indian fishermen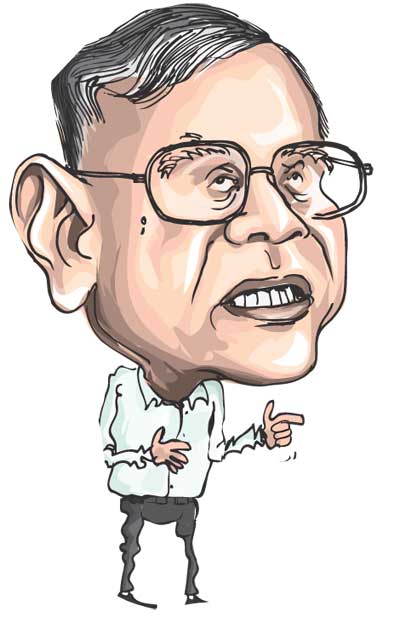 After the war ended on May 19, 2009, the government of Sri Lanka relaxed restrictions on fishing in the Palk-Bay, the narrow strip of sea between Sri Lanka and India. The intrusion by Indian fishermen and subsequent action by the law enforcement authorities of Sri Lanka led to diplomatic tension between the two neighbours. Focused much in India is the arrest of Indian fishermen in Sri Lanka, and subsequent difficulties caused to them in the course of action taken in this regard. Noticed little is the fact that these fishermen, mostly Tamils from Tamil Nadu, deny the means of livelihood for Tamil fishermen in the North of Sri Lanka, especially at a time when they try to rebuild their lives from the ashes of war devastation.

In addition to poaching in Sri Lanka's territorial waters, they, as charged by the Fisheries Ministry, are engaged in bottom trawling; in other words, using trawl nets with steel belts fixed to their bottom ends which damage coral reefs and marine ecology.

More than 100 Indian fishermen are now in the custody of Sri Lankan authorities, pending legal action which has to take its course.
"We are anxious to resolve this problem. Our problem is they come in large numbers – about 1,500 in 400 to 500 boats. The proportion of the problem is disturbing and is not restricted to Palk Bay. They come as close as 700 metres from the coast of Mullaitivu, Mannar and Point Pedro. This is a very volatile issue on our side too, and the duty of the Sri Lankan government is to do something about it and not allow resources to be taken away on a daily basis." The Minister said, as quoted in the Indian media after the press conference.




Kachchativu issue
Though the central government of India has declared the Kachchativu a done deal with Sri Lanka, the political parties, calling the shots in the state of Tamil Nadu, continuously apply pressure on the centre to take back the islet.

At the media interaction in New Delhi, the minister noted that it was something to do with the demarcation of the International Maritime Boundary Line, and there was no ambiguity on the stand of the centre.

Kachchativu is a desolate island lying 15 miles North-East of Rameshwaran and 14 miles South-West of Delft Islands. The Roman Catholic Church, administered by the Bishop of Jaffna as part of his Diocese, is the only permanent structure, in that island. The seabed around the island is rich with marine life such as prawns, chank shells, pearl oysters and corals.

In a statement made to Sri Lanka Parliament a few years ago, the government maintained that Sri Lanka consistently and regularly exercised its jurisdiction and control over Kachchativu.

The statement said, "In this context, Sri Lanka's claim to Kachchativu was listed in 1924 in a correspondence stating that Survey Officers of the Government of India (GOI) treated the island as a part of then Ceylon as far back as 1876. Moreover, Kachchativu Island has been under the jurisdiction of Sri Lanka since the time of the Portuguese and later the British rulers of Sri Lanka (then Ceylon).

The issue of Kachchativu first arose in 1921, at the Conference to demarcate the fisheries line between India and Sri Lanka and was followed by a series of bilateral discussions, relating to maritime boundary demarcation and related matters. However, the two Parties were able reach an Agreement for the first time in 1974.





Historic waters between Sri Lanka and India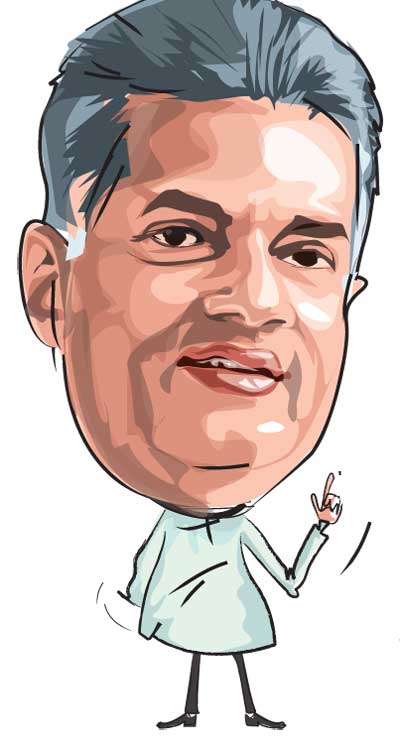 The 1974 Agreement regarding historic waters between Sri Lanka and India in the Palk Strait and the Palk Bay formally confirmed Sri Lanka's sovereignty over the Island.

Article 4 of the Agreement stipulates that each State shall have sovereignty and exclusive jurisdiction and control over the waters, the Islands, the Continental Shelf and the sub-soil on its side of the maritime boundary in the Palk Strait and Palk Bay and Kachchativu Island was determined as falling within Sri Lankan waters.
Article 5 of the 1974 Agreement provides that "Subject to the foregoing, Indian fishermen and pilgrims will enjoy access to visit Kachchativu as hitherto, and will not be required by Sri Lanka to obtain travel documents or visas for these purposes."

Article 6 of the Agreement states that, "The vessels of India and Sri Lanka will enjoy in each other's waters such rights as they have traditionally enjoyed therein."
By this Article, only navigational rights of the vessels of both Sri Lanka and India over each other's waters have been preserved.

The preparatory notes leading to the finalisation of the rights of the two Parties, clearly manifests that the rights of pilgrims under Article 5 were restricted to attend the annual feast of the church and the rights of access of fishermen was restricted to dry their nets and catch. Therefore, the provisions in Articles 5 and 6 taken together do not confer any fishing rights on the Indian fishermen or vessels to engage in fishing in Sri Lankan waters.




Clarifications of the agreement
As follow-up to this process, an Agreement between Sri Lanka and India on the Maritime Boundary between the two countries in the Gulf of Mannar and the Bay of Bengal and related matters was signed in 1976.

This Agreement further clarifies the position established by the 1974 Agreement between Sri Lanka and India.
Article 5, of 1976 Agreement stipulates that;

1. Each Party shall have sovereignty over the historic waters and the territorial sea, as well as the islands falling on its side of the aforesaid boundary.

2. Each Party shall have sovereign rights and exclusive jurisdiction over the Continental Shelf and the Exclusive Economic Zone (EEZ) as well as over their resources, whether living or non-living, falling on its side of the aforesaid boundary.

3. Each Party shall respect rights of navigation through its territorial sea and exclusive economic zone in accordance with its laws and regulations and the rules of international law.

Against this backdrop, the sovereign right of Sri Lanka over Kachchativu has been guaranteed by a bilateral treaty. Therefore, it is more like a settled issue at the moment.

While Minister Peiris was trying to secure India's participation in the CHOGM, opposition United National Party (UNP) Leader Ranil Wickremesinghe was also in India. Mr. Wickremesinghe who was to return to the country on Tuesday night, was expected to meet India's External Affairs Minister and President Pranab Mukherjee.




Ranil in India
However, what transpired during his meetings with the Indian leaders was not available. Mr. Wickremesinghe, in the meantime, had a telephone call from MP Ravi Karunanayake on Sunday. MP Karunanayake briefed his leader about the incident in which a stock of files apparently containing valuable documents was taken away surreptitiously from the UNP-controlled Colombo Municipal Council and burned at the Borella cemetery.

The burnt documents, it is believed, contained information about irregular appointments made at the CMC, and various forms of corruption and fraud.
Mr. Karunanayake said, "We will tell the CMC to find out what happened actually. Nothing will be allowed to be kept under wraps. If there is no action by the CMC, we will push it through Parliament. As the last resort, we will take legal action.

However, Colombo Mayor A.J.M. Muzamil said this was purely an administrative matter, and therefore, there was no need for his party to get involved.
"Undoubtedly these documents were related to irregular appointments. In late June, we passed two resolutions at the council. One is to look into the irregular appointment of security officers. Even those without basic qualifications have been appointed. The other one is to take action against an official of the Plying Squad. I have given a directive to take action against him after inquiries," he said.

He said, "There was no Council approval to destroy these files. I have, in fact, asked them to order these files from the internal auditor. This is purely an administrative matter. Members of both sides are together on this issue.









SLFP's bosom buddies
Amidst busy preparations for the CHOGM, the political parties are in a race against time for canvassing for the provincial council elections in the Northern, North Western and Central Provincial Councils. Recently, there was a series of political meetings arranged by the United People's Freedom Alliance (UPFA) to address issues of its candidates in the North Western Province.

On one occasion, Sabaragamuwa Chief Minister Mahipala Herath was addressing an electoral organisation meeting. There, he was making references to former Chief Minister of the North Western Provincial Council Athula Wijesinghe who is the team leader this time.

It is a closely-contested campaign for preferential votes at the North Western Provincial Council elections. At a meeting where Sri Lanka Freedom Party (SLFP) General Secretary Maithripala Sirisena was present, Former Chief Minister Athula Wijesinghe who is facing a tough fight for preferential votes said, "People will mark their preferences wisely. It has even become a forbidden word."

Afterwards, Kurunegala district lawyers, supportive of the SLFP, aired their grievances to Mr. Sirisena at the election coordinating office in Kurunegala.
They said they were ill- treated in various ways. At that point, Mr. Sirisena responded, "There are always those grumbling with grievances. But, now is the time to forget all those grievances and to work for the electoral victory of the SLFP-led alliance while strengthening the hands of the leadership of the country."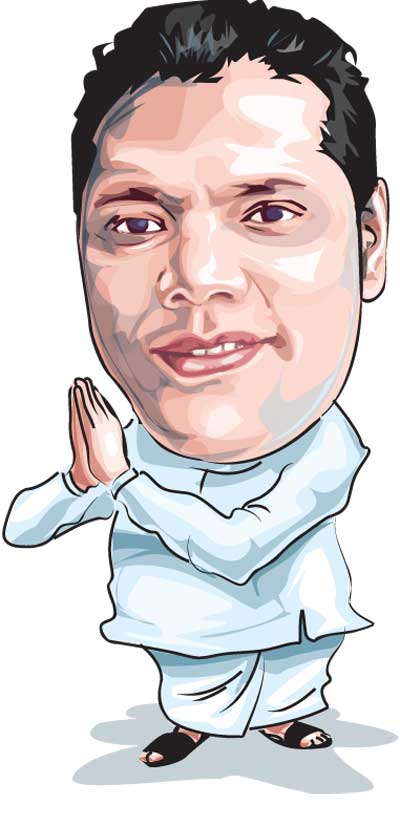 Dayasiri embraces 'Loku Aiya'
Also, Mr. Mahipala encountered former UNP MP Dayasiri Jayasekara who is a key figure of the UPFA list of the Kurunegala district. Mr. Mahipala visited Mr. Jayasekara at his Hettipola residence. Upbeat by the arrival of Mr. Mahipala, Mr. Jayasekare got emotional and embraced him. He dearly addressed Mr. Mahipala as ' Loku Aiya'.
After that, the Sabaragamuwa Chief Minister visited former deputy minister Munidasa Premachandra in the Panduwasnuwara electorate- By the time, Labour and Labour Relations Minister Gamini Lokuge was engaged in election-related activities in the area. The three senior politicians exchanged pleasantries.

Mr. Munidasa recalled how a former woman political leader promised to give him a governor post, but did not deliver it saying that he was too old for it.
"They say I am too old. Those present here are older than me," he said in lighter vein.

Minister Lokuge responded saying there were various methods one can adopt to show his or her youthfulness.





Salinda's wife in election fray
Later, there were meetings in the Hiriyala electorate. SLFP organiser for the electorate Salinda Dissanayake and Mr. Mahipala recalled that both of them got the organiser posts of the party from the then SLFP leader, the late Mrs. Sirimavo Bandaranaike.
Minister Dissanayake said, "Madam Sirimavo called Hiriyala and Aliyala (aden of elephants) since it was a UNP stronghold. Today, we have turned everything upside down." Salinda's wife Manjula Dissanayake is contesting this election.




Youthful look
Minister Sirisena, meanwhile met Mr. Jayasekara on August 18 at a gathering in Hettipola, Panduwasnuwara. It was oragnised by Deputy Minister Indika Bandaranayake.

"Dayasiri is a long-standing friend of mine. He has retained his young look intact. His entry into SLFP politics is a joy for us," Minister Sirisena said.




President greets Gayantha
UNP MP Gayantha Karunatilake celebrated his birthday yesterday. And he got the first birthday greeting from President Mahinda Rajapaksa.
"As usual, the President phoned me at 6.00am in the morning. I thanked him for calling and greeting me. He is always the first to wish me," MP Karunatilake said.

---
---
Add comment

Comments will be edited (grammar, spelling and slang) and authorized at the discretion of Daily Mirror online. The website also has the right not to publish selected comments.

---