---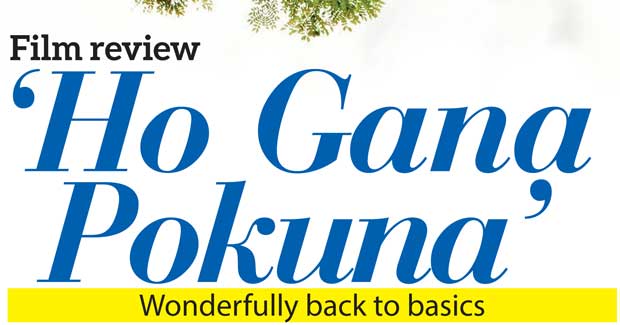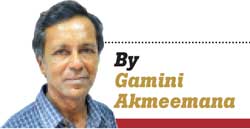 'Ho Gana Pokuna' is the best children's film made in this country since Titus Thotawatte's 'Handaya'. It has style, panache, humour and a refreshing ability to tell us the story without special effects. This is back-to-basics film making at its best, reminding us how people like Sathyajith Rai set about making their films, and the director, cast and the entire production team should be congratulated for that.



The film has won an international award. That in itself is never absolute proof of a film's excellence. In this case, though, it's fully deserved, and this film should be studied by anyone setting out to make a children's film. It proves that one can make an excellent film with common sense, a shoestring budget and a good story. The story is set in a remote village in the dry zone. It's so remote that only a solitary bus connects it with outlying villages. The village's primary school has eighteen pupils and just one teacher – its principal (Lucien Bulathsinhala). As the newly arrived teacher from Colombo finds out, mobile phones are useless unless one is prepared to climb a tree by the village tank to find a signal.

Uma (Anasuya Subasinghe) is an idealistic young woman who isn't horrified when her first teaching appointment posts her to this backwater. As the film starts, we find her telling her boyfriend (a campus radical and student activist) over the phone that she wants to do a quiet revolution as a teacher. A piano arrives at the village school, much to the principal's displeasure. He locks it away in a storeroom, telling his pupils that a dragon is lurking inside it. He's openly skeptical when the newly arrived teacher tells him that she intends to stay and serve the school, not leaving in weeks or months as her predecessors did.

Uma plays the piano and students as well as parents are mesmerised. But the story takes a new turn when she is told that none of the children have seen the Indian Ocean. She is determined to organize a trip to the seaside in Colombo.

But the village's only bus is owned by the grama sevaka, who proves to be a hindrance. It turns out that the bus driver (Jayalath Manoratne) who's son is Uma's pupil, doesn't have a driving licence. The students tell him he must get a driving licence.

All this results in a great deal of humour. The ultimate test of a children's film is whether it can make the children laugh. One could hear them laughing throughout. The acting is excellent and director-script writer Indika Ferdinando is able to get fine performances from his child actors as well as experienced veterans such as Lucien Bulathsinhala, Hayacinth Wijeratne, Geetha Kanthi Jayakodi and Jagath Chamila. Newcomer Anasuya Subasinghe delivers an unforgettable performance as the bold, innovative schoolteacher with a vision.

Channa Deshapriya's cinematography is unobtrusive, balancing the harsh dry zone sunlight and the mellow dusks and shadowy interiors with consummate ease. His village landscapes are not a riot of colours, thus helping to keep the characters in the foreground, and sparing us the kaleidoscopic Hindi cinema treatment which has always obsessed our commercial filmmakers. The sound track by Dinesh Subasinghe too, is delightfully innovative, focusing on vocal harmonies and backed sparingly with violin and piano. The music and the cinematography work in perfect harmony with the film maker's back to basics approach.

The film isn't without flaws. For example, as a piano is given to the school, one is ready to believe that this is central to the story. But it soon disappears from the story. Nor is it clear if Uma is a music teacher. It's a mystery too, why her boyfriend remains mysterious. We hear his voice over the phone, we never see him. He finally appears at the beach to meet Uma, but we see only his back.

As the driver is discovered drunk on the eve of the departure, Uma volunteers to drive the bus (she says she has a driving licence). This is quite in keeping with her bold, 'man-like' behaviour. But it's amazing that no parent accompanies the children. Another omission is the bus conductor/helper. If the regular one is drunk, another can take his place, because no bus in this country will embark on a journey, long or short, without a helper.

One can say such details do not matter in a fairy tale. But this isn't entirely a fairy tale. The village setting is pleasant enough but it isn't a fairy tale landscape. Details do matter. However, 'Ho Gana Pokuna' is a delightful film despite such minor blemishes, and could well become a classic like Handaya as time goes by.


---
Add comment

Comments will be edited (grammar, spelling and slang) and authorized at the discretion of Daily Mirror online. The website also has the right not to publish selected comments.

---