---
By: Dr. Bibhu Prasad Routray
There is ample evidence that New Delhi's ambitions of becoming a global power has met with fresh challenges in its neighbourhood. In recent times, Sri Lanka has radiated unnerving resentment at India's attempts to secure the rights of the Tamil civilian population, victims of the Eelam war that vanquished the Liberation Tigers of Tamil Eelam (LTTE).

At one level, New Delhi is building pressure on Colombo not to take the bilateral relations for granted. National Security Advisor Shiv Shankar Menon reportedly conveyed this during his June 29 trip to the country. Apart from being an influential neighbour, India is also the member of United Nations Human Rights Council (UNHRC)'s Universal Periodic Review (UPR) troika, which is scheduled to take up Colombo's human rights compliance record in November. So Colombo is obligated not to displease New Delhi, which has already voted against it in the UNHRC in March 2012.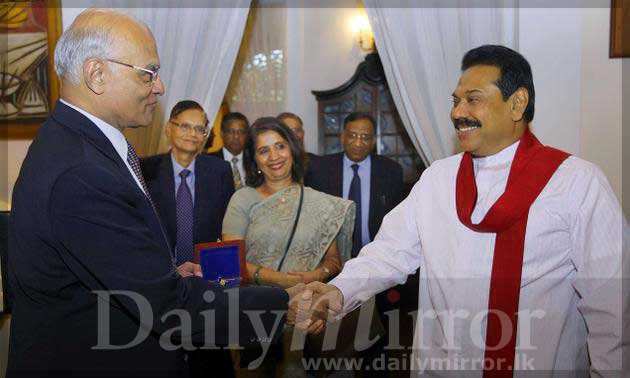 At the other level, India's pressure diplomacy is on a weak footing. For the Mahinda Rajpaksa government, victory in the Eelam war that ended three years ago remains its only achievement. Even as the economic condition of the country has worsened and governance capacities weakened, official effort at projecting the President as a saviour has continued.Apparently, such a project runs counter to India's push for the implementation of the 13th Amendment and the recommendations of the Lessons Learnt and Reconciliation Commission (LLRC) and elections for the provincial councils. Not surprisingly, the Rajapaksa government has not moved beyond its 'commitment' to the above demands.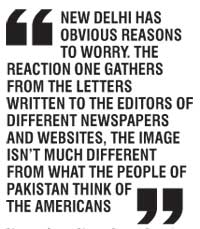 Add to this, India's own aid programmes in the past two years in Sri Lanka— $50 million under lines of credit and another $350 million under grants-in-aid — has not impressed the Tamils as well. They allege that whereas Colombo has vigorously pursued a programme of land grabbing and settling Sinhala civilians and the army in what used to be Tamil territories, the Indian projects such as building houses for displaced Tamils have progressed lethargically.

New Delhi has obvious reasons to worry. There has not been an opinion poll reflecting India's image in Sri Lanka. But the reaction one gathers from the letters written to the editors of different newspapers and websites, the image isn't much different from what the people of Pakistan think of the Americans—both among the Sinhalese and the Tamils.In Sri Lanka, India's problem is unique in terms of finding an effective vehicle for implementation of its projects for the Tamils. While the ruling regime's negative approach to the reconciliation and rehabilitation process is quite clear, the mainstream opposition too does not provide an alternative. Take the case of former army chief Sarath Fonseka. After being released from prison, he has assumed the role of an opposition figurehead and has called for an Arab Spring in Sri Lanka. Fonseka's denial of human rights violations during the Eelam war is more virulent than the Rajpakasa regime. He, in fact, accuses the government of not having forcefully conveyed this to the international community.Within days of Menon's return from Colombo, President Rajapaksa gathered the Sri Lankan diplomats to a workshop. Referring to the "changing functions of diplomacy" in view of the campaign by pro-LTTE diaspora in the West, the President called upon the diplomats to have a "readiness, willingness and capability" to "persuade others about the needs of Sri Lanka". The message of "no change" Colombo is trying to deliver to the world is obvious.For New Delhi, there can be no alternative to a policy of sustained engagement with the Rajapaksa regime. Appointment of a special envoy to Sri Lanka is not a bad idea for the Prime Minister's Office to consider.Courtesy The New Indian Express (Dr. Bibhu Prasad Routray is an independent analyst based in Singapore and has previously been Deputy Director, India's National Security Council Secretariat (NSCS).)
---
---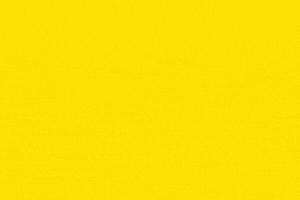 Add comment

Comments will be edited (grammar, spelling and slang) and authorized at the discretion of Daily Mirror online. The website also has the right not to publish selected comments.

---