---

uel prices, supplies and pipelines have been a key factor in the economics of world politics or the politics of world economics since the 1970s. The United States and its western allies have fought two major wars in Afghanistan and Iraq, with the main agenda being to grab control of the remaining oil and natural gas resources in the region.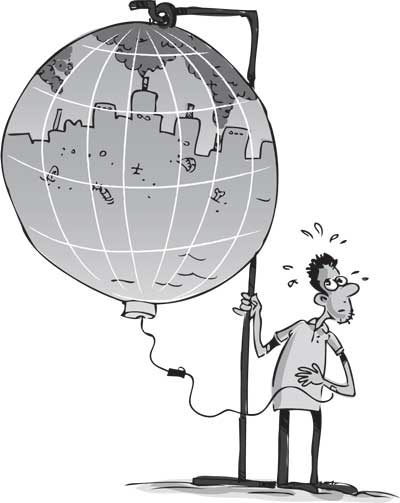 World economic analysts believe that in the coming decades there will be subtle operations if not all-out wars to gain control of the dwindling fresh water resources. Sri Lanka imports all its fuel requirements, though often and even now operations are underway to tap any oil resources in Mannar or elsewhere.
Where fresh water is concerned, Sri Lanka has been blessed with six big rivers, several small ones, canals and thousands of wewas. These ancient wewas for the storage of rainwater are known to be marvels of ancient irrigation engineering based on King Parakramabahu's principle that not a single drop of rainwater should be allowed to go waste. Unfortunately most of these wewas are being allowed to go waste, though the Janatha Vimukthi Peramuna, when it was in the Government, made a futile attempt to revive about 10,000 wewas. With or without the wewas, Sri Lanka needs to be alert and take action to preserve our fresh water resources, as the powerful forces of economic neo-colonialism have made and are still making subtle attempts to grab control of our fresh water resources. The people of Sri Lanka also need to play a major role in this water battle by conserving fresh water and especially the purified tap water. It would be an act of water-tight patriotism when we use less water for the washing of hands, clothes or utensils, for bathing and other purposes, though we need to drink plenty of fresh water. Many countries, Singapore being one of the latest, are using hi-tech processes to purify used water or divert it to toilet cisterns. Sri Lanka also could call on its technology experts to innovate methods of conserving or purifying water.

Before 1994 transnational giants made direct attempts to take control of our rivers but the moves were dammed because of public pressure. Since then, though the Governments have said they will not allow our fresh water to be taken away by foreign companies, this is happening in sophisticated ways which are often not disclosed to the people.

One such case is the fresh ground water extracting project at Kotadeniyawa. An Indian soft drink giant, registered in the Isle of Man, has signed the contract with the Board of Investments to extract huge quantities of fresh ground water to prepare and bottle a fruit-based drink being marketed in India and elsewhere. In terms of the agreement, the company which started by extracting 198,000 litres of water a day would be able to extract up to 342,000 litres a day as the project progresses, though the Water Resources Board has pledged to enforce a ceiling of about 250,000 litres a day. As a result, residents in the area say most of their wells ran dry during this year's prolonged drought with some residents saying they had to go to some other towns to have a bath. Going by the figure of 342,000 litres a day, it would mean 124 million litres a year. What a tragedy!

In addition there are several companies which are extracting fresh ground water and sending lakhs of litres of bottled water to the Middle East and other countries. With the wide-scale pollution or poisoning of ground water in the North Central Province and other areas due to the excessive use of imported agro-chemicals, it seems to be a case of the country committing suicide by jumping into its own water.