---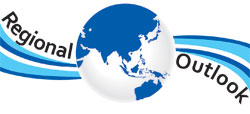 By V. Suryanarayan

Sri Lankan President Mahinda Rajapaksa has announced that his government would accept the recommendations of the Parliamentary Select Committee (PSC) regarding steps to be taken to bring about ethnic reconciliation through devolution of powers to the provinces. Senior Minister Nimal Sripala de Silva would be Chairman of the PSC.

The PSC has started working on a wrong note. The United National Party (UNP), the Marxist Janatha Vimukti Peramuna (JVP), the Tamil National Alliance (TNA) and the Sri Lanka Moslem Congress (SLMC) have, for their own reasons, declined the invitation to join the deliberations of the PSC.

The PSC mirrors the composition of the present Parliament. Naturally, the Tamils would be a miniscule minority and they could easily be outmanoeuvred and outvoted. An analysis of the peace initiatives since 1983 highlights that All Party Conferences had been used as a strategy to delay and deny justice to the Tamils. Thus Annexure C, worked out by the government of India in consultation with the leaders of the Tamil United Liberation Front (TULF), was placed for approval before an All Party Conference by President J R Jayewardene. Nothing came out of it, except the decision to confer citizenship on the stateless people of Indian origin.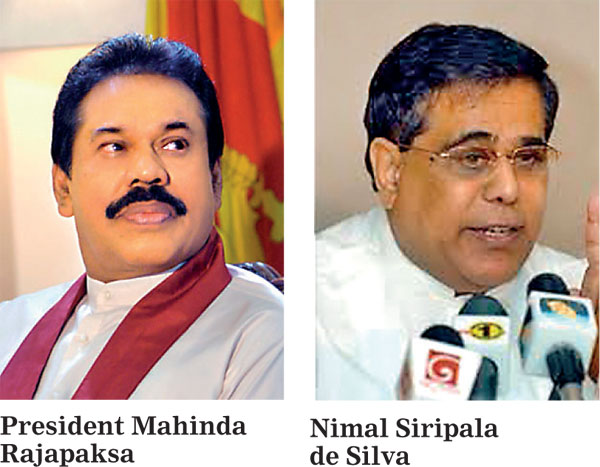 Given the record of broken agreements and the competitive Sinhala politics, what is needed is a bipartisan consensus among the UNP and the Sri Lanka Freedom Party on the ethnic issue. If such consensus takes place and they come to an agreement with the Tamils, the extremists among the Sinhalese and the Tamils could easily be isolated.

Since the mid-1950s, two broad considerations have influenced the working of the Sri Lankan political system. First, the Sinhalese majority view that there should be a strong unitary state, with the central government controlling all powers. The second consideration, reflecting the Sri Lankan Tamil point of view, was their demand, through progressive stages, for decentralisation, devolution, federalism and a separate state. The devolution proposals contained in the Provincial Council Act and the 13th Amendment to the Constitution were an attempt to introduce elements of federalism in a unitary state.

To view ethnic insurgencies through the prism of majority-minority relations would be misreading the political dynamics of multi-ethnic states. The Tamils, who have specific grievances, should be recognised as a distinct nationality. Negotiations should take place between representatives of the government and the TNA and they should work out solutions to the manifold problems facing Sri Lankan Tamils in the north and the east — implementation of the language policy, Sinhalese colonisation of the Tamil areas, high security zones, violation of human rights, disappearance of the Tamils, withdrawal of armed forces and devolution to the provinces. In order to allay Sinhalese apprehensions, iron-clad guarantees should be provided that devolution to provinces should not lead to demand for separation.

In fact,President Rajapaksa had made the right moves. Talks were held between the government and the TNA. In the thick of bilateral negotiations, Colombo announced that the government would set up the PSC. The TNA too, extended support to the idea on the understanding that the process would start only after consensus between the two sides.was reached And when Colombo went back on this solemn commitment, TNA felt betrayed.

In countries where peaceful solutions have been found to ethnic insurgencies, it had been a result of direct negotiations between the government and the aggrieved. The Rajiv Gandhi-Longowal Accord of 1985 was the culmination of negotiations between the Indian government and the Akali leaders. The accord conceded a few demands of the Akalis and promised that other demands would be considered on merits. Elections were held and the Akalis were voted to power. The demand for Khalistan died a natural death.

The Mizo Accord signed in June 1986 provides important lessons. Here again, negotiations took place between two hitherto antagonistic forces, the underground government of the Mizo National Front led by Laldenga and representatives of the government of India. Under the terms of the agreement Mizoram was granted statehood in February 1987. Since then Mizoram has undergone remarkable transformation. The Mizos, while maintaining their separate identity, consider themselves as Indian citizens.

" THE SRI LANKAN TRAGEDY WILL CONTINUE UNTIL THE POLITICAL LEADERSHIP REALISES THAT THE LANKAN TAMILS HAVE GENUINE GRIEVANCES AND A SOLUTION CAN BE FOUND ONLY BY MEANINGFUL NEGOTIATIONS WITH THE TNA AND BY GIVING TAMIL AREAS A LARGE MEASURE OF SELF-GOVERNANCE "

Negotiations are taking place to bring to an end the longest insurgency in India, namely the Naga revolt for an independent state. Talks are going on between representatives of the central government and the National Socialist Council of Nagaland (NSCN). The efforts are successful, as is evident from the rapid decline in violence.

The separatist struggle for an independent state of Aceh in Indonesia came to a close as a result of successful talks between the Acehnese rebels and the Indonesian government. The root of the conflict lies in repressive Indonesian policies, specifically exploitation of Aceh's vast natural resources, violence against Acehnese civilians and Jakarta's failure to respect past commitments. Following unprecedented damage caused by the tsunami, the two sides realised the futility of violence and on 15 August 1995 signed an agreement in Helsinki that provides for "special autonomy" to Aceh. The Acehnese model should be of relevance because like the Sinhalese, the Javanese are also opposed to federalism. The special autonomy status to Aceh, it must be underlined, is within the constitutional framework of a unitary Indonesia.
The Sri Lankan tragedy will continue until the political leadership realises that the Lankan Tamils have genuine grievances and a solution can be found only by meaningful negotiations with the TNA and by giving Tamil areas a large measure of self-governance. After the decimation of the LTTE the political outlook unfortunately has changed for the worse.

According to powerful sections in the government, Sri Lanka faced only one problem, the menace of terrorism; it was crushed in 2009; there is no ethnic problem in Sri Lanka today. The demand for effective regional autonomy has suffered serious reversals.
The writer is former senior professor, Centre for South and Southeast Asian Studies, University of Madras.

Email:[email protected]
Courtesy: New Indian Express
---
---
Add comment

Comments will be edited (grammar, spelling and slang) and authorized at the discretion of Daily Mirror online. The website also has the right not to publish selected comments.

---