---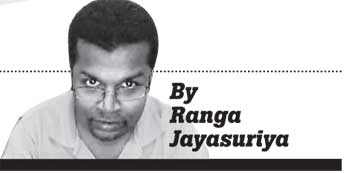 he government has announced a four-fold increase for education under the budget in 2016. The allocations for education would go up to Rs. 185.9 billion from the Rs. 47.6 billion allocated in the 2015 Budget. That is obviously a lot of money. In the first place, it is a salutary decision, a long awaited one, indeed, on the part of the Government. However, this money could well be squandered, if it failed to identify the real problems that beset our education system.

To begin with, measured on basic indicators such as near universal primary school enrollment, and high literary rate etc; our education sector has performed reasonably well, even despite the limited funding in the past. But, in recent times, we have failed to maintain our qualitative edge vis a vis some of the peer emerging economies.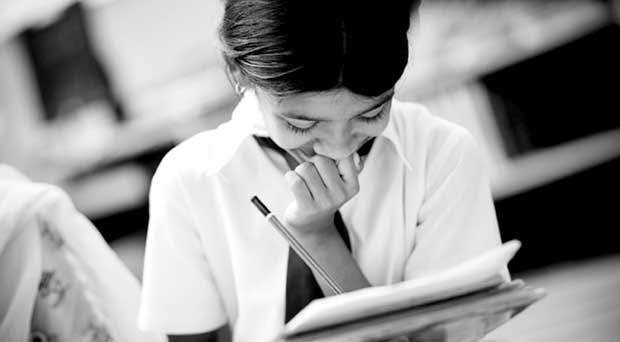 However, a close look would suggest it is much more than the relatively limited budgetary allocations or our relative economic standards that were the cause of the problem. For instance, international assessment tests such as PISA reveal kids in Vietnam score higher marks than the OECD average, and well above their peers in richer UK, France, USA etc. Whereas, students in relatively rich Malaysia are lagging far behind.
What matters most is what is taught to our children -- and how it is taught. In our policy circles, there is hardly a consensus as to what skills our kids need to excel in the globalized world. However, that consensus has long been reached in most emerging and advanced economies.
Sri Lanka should follow suit and prioritize its education on several key areas: Science, Mathematics, IT and in our case, English; those key areas of curriculum could be laced with a liberal studies education.

Though there are piecemeal changes in the school curriculum, Sri Lankan policy makers have failed to revamp the school curriculum and the teaching strategies to catch up with the revolution in education that is taking place in many parts of the world. Instead, our political bosses have shown an unholy interest in Daham Pasal education and to ban tuition classes on Sundays while the key priority areas of modern education are rotting.
Our schools are lacking qualified teachers to teach Science, Mathematics, English and Information Technology. For a country which is faced with a recurrent crisis in graduate unemployment, the inability to fill in those vacancies with qualified graduates is thought provoking. In most cases, it is yet another indication of the mismatch between the graduate qualifications in particular (and education in general) and the job market. That again is a classic example of the repercussions when the priorities are skewed for convenience, or worse still, due to the sheer absence of a broader vision.


What matters most is what is taught to our children -- and how it is taught.



However, even to try to fix this mess, the Government has to start hiring qualified individuals to fill the vacancies, and train them. For a country which has a well established education infrastructure and a history of free education, that is not a major challenge, as long as the newly monetarily-rich education ministry embarks on a pro-active hiring and training of its staff. It can encourage science and mathematics (especially female) graduates in universities (since Sri Lankan females prefer teaching over other forms of employment) to take up teaching appointments with the offers of salaries and other benefits commensurate to their qualifications.
The Ministry can also send scouts to international schools to woo students to choose English teaching as a career. Those are key areas where the appropriate talent pool for hiring in the education sector is concentrated.

Again, the problem in our education system cannot be confined to the dearth of teachers or the resources. It is more systemic and deeply rooted in the flawed policy of compulsory Swabasha education.

Sri Lanka cannot compete with its international peers by relying on Swabasha education. C.W.W.Kannangara's proposal in 1945 that was approved by the then State Council to teach students in the vernacular language -- on the lopsided premise that a child was better disposed to absorb teaching in his vernacular -- has proved to be a disaster on the long run. It has eroded the promise of free education and created a large semi-skilled workforce.
Its spiral effects have now been reflected in the erosion of English standards among teachers and students, making it hard to recruit qualified English teachers.

Building human resources in English is a long haul process -- since we dismantled an important part of our heritage at a moment of frenzy in the 1950s.
Now we have to rebuild it, and to do it the hard way, starting, pretty much, from scratch. If the public education is to remain competitive, the Government should reintroduce English medium education. In fact, President Chandrika Kumaratunga made the first salutary move in that direction even while her administration was cash-strapped and was fighting a ruthless terrorist insurgency. Her Government launched a pilot project in selected schools to teach in the English medium. However, her successors failed to sustain the momentum. That was unfortunate for with the right Government backing, the project could have expanded its reach and redefined the idea of free education. It could by now have created a pool of English-educated youth who could have gone to take up teaching appointments in schools. Such projects have an effect of multiplying benefits. As students pass out from schools every year, they join the talent pool and go to share their knowledge, some opting to serve as teachers. That was how an impressive network of English medium schools was built and staffed during the first half of the 20th century in Sri Lanka.

While Ms. Kumaratunga's successors faulted, their very failure resulted in the mushrooming of privately-owned international schools. Though vilified by the advocates of free education, international schools are a force of good -- and a driver of modernization. At minimum, they offer parents a choice as to which language in which they want to educate their children. They have also helped creating a pool of English educated youth, who can serve as teachers. They are perhaps the last remaining bastion of English language proficiency in Sri Lanka. While their skills may need to be honed, it is easier to do so, than starting from the scratch.

However, the problem in our system is that it discriminates against students from international schools in admission to local universities and teaching colleges. The ostensible reasoning is to protect free education. However, in fact, such decisions, that stem from the flawed ideological premise on the state monopoly in education, is actually rooted in insulating an archaic public education system from competition-- which would easily expose its vulnerabilities.
The Government should integrate private schools into the education system in a coherent fashion and try to tap into their expertise and skills to improve national education at large. If the local universities choose to admit qualified students from international schools based on their academic performance, that would, in the short run, address the shortage of students in English medium classes in local universities (especially in arts and humanities) and in the long run provide academics with adequate English language proficiency. Social sciences and humanities education in local universities have become a near farce for the dearth of qualified academics and their limited proficiency in the language of trade, commerce and intellectual discourse; in our part of the world, it is English.

It is alright to be proud of one's native language, but the private sector recruiters would tell you university degrees, especially in social science, law and humanities were not worth the paper they were written on, if its holder lacks a decent level of English proficiency.
The best way to properly spend the extra cash that has been allocated for the Ministry of Education is to embark on a plan to reintroduce islandwide English medium education in government schools and bring at least fifty percent of secondary schools under this category within a reasonable time frame.
And, second, the Government has to prioritize teaching in Science, Mathematics and IT; to that end, our educationists do not need to reinvent the wheel. There are countries such as Singapore, Taiwan, South Korea or even China, whose models can be emulated or improvised to suit our circumstances.
But, when doing that we will realize one thing: building physical infrastructure, be it class rooms, language centres or labs, are easier than creating human resources to manage them and propagate knowledge. Unfortunately we had those resources, way back in the 50s and 60s, and were squandered by a flawed populist education policy.

Finally, our education system fails two specific categories of students. First is the top 10% of children, who are the brightest of their cohort. They are the potential innovators and inventors; they primarily choose Science and Mathematics streams for their Advanced levels and those who enter universities are exceptionally bright. Even those who could not make it, would do well anywhere if given an opportunity.

However, our universities, especially their science and technology departments which receive the brightest of our youth operate with minimum linkage to technology and industrial clusters. Therefore, our potential innovators and inventors have their blueprints gathering dust. The country does a great harm to those promising children, by not nurturing them, and failing to harness their talents. It is also a self-inflicted harm on the nation since those talented youth could well be the torchbearers of our advancement even as a niche producer of selected technology. Why we don't have technology clusters is, in addition to the absence of Government support, we don't have a science and technology culture, nurtured from schooldays. Whereas countries like Vietnam have cottage industries of clone smart phones. Those are signs of countries picking up on the technology curve. On the contrary, we are nowhere.
If the brightest and brainiest of our kids are coached, nurtured and given extra attention, they would one day give back to the nation. Take for example India's IT sector and technology start ups. Obviously, India's education system, at large, is a rot, but it has islands of excellence and has consistently mentored its brightest. They and Indians of American origin now own or manage one in four every start up opened in Silicon Valley. Bangalore is becoming the startup capital in India.

Second, our system fails the bottom -- 30-40% of students, who drop out after the O/Ls and even much before. They leave school with limited employable skills. That is partly why we have to export our unskilled labour to the Middle East. But, that is a sad indictment of our free education, which contrary to its promise, has failed to create opportunities for a large swathe of the least advantaged kids. They need extra attention, coaching and guidance and opportunities to pursue training and education in appropriate ventures. That requires the expansion of vocational training opportunities
There is one positive attribute: education is a wheel, which when kicked into action takes a life of its own, and continues to multiply knowledge. However, what happened in the past was that we reversed the momentum of that wheel, through one short-sighted policy. If the new administration could rectify that, the wheel would go on churning out an enormous goodness and promise, for the decades to come, at a scale that would even surprise most of us.

Follow Ranga Jayasuriya @RangaJayasuriya on Twitter.