---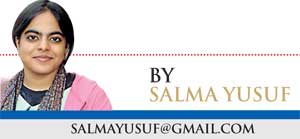 With the historic election was of the world's biggest democracy ushering in a new era of leadership and a break in the Nehru – Gandhi dynasty, India's new Prime Minister Narendra Modi invited President Mahinda Rajapaksa to his swearing-in ceremony on May 26. President Rajapaksa graciously accepted the invitation. This gesture was preceded a few days before by the prompt courtesy extended by President Rajapaksa hot on the heels of Modi's resounding election victory for good wishes and a reassurance of strengthened bilateral relations between India and Sri Lanka.

"I take this opportunity to congratulate the Indian people on the conclusion of a successful and peaceful general election," President Rajapaksa said, in an exclusive statement released by his office to The Hindu. "India and Sri Lanka have always shared good relations, and I look forward to working closely with the new administration," he said in the statement. According to a tweet from President Rajapaksa's official twitter account, he had also invited Mr. Modi for a state visit to Sri Lanka.

In the same week on May 22, President Rajapaksa concluded bilateral talks with Chinese President Xi Jinping while in Shanghai for the Conference on Interaction and Confidence Building Measures in Asia today. The official communique from the President's office noted that the discussions between President Rajapaksa and President Xi touched on 'new areas of cooperation including maritime cooperation' while discussing progress of ongoing collaborative projects. Notably, President Xi said Sri Lanka was an important partner and that he was happy that China-Sri Lanka relations had been elevated to one of "strategic cooperation" during the President's previous visit to China in May last year.

Meanwhile, President Mahinda Rajapaksa had expressed his gratitude for the assistance granted by China for development activities and extended an invitation to President Xi to visit Sri Lanka, noting that the last visit by a Chinese Head of State to Sri Lanka was in 1986. The response was positive with President Xi intimating that he will accord priority to a visit to Sri Lanka as soon as possible.

The timing of the two invitations maybe coincidental but the overtures and restatements of strengthened bilateral ties with the two countries cannot be. Therein becomes apparent what should be -- The importance to Sri Lanka of both emerging giants in Asia, which became evident within the space of one week.

Against the larger global context, it is established that two key players India and China are both gaining increasing relevance to Sri Lanka's positioning both nationally and internationally. Sri Lanka too is keenly aware of the importance of both countries in the region and seems to want to maintain a careful balance of the respective interests.




India

The economic footprint of two emerging Asian giants in post-war Sri Lanka has been established.

India's assistance package in post-war Sri Lanka began with some US$110 million for immediate relief and resettlement and thereafter an initiative in the form of construction of 50,000 houses for Internally Displaced Persons under a grant; a US $800 million credit line for reconstruction of Northern Railway lines; a Southern Railway Project under another concessional credit line of US$167.4 million and among others assistance to fishing communities; the setting up of vocational training centres; the assistance to war-affected women through training and employment generation projects and the revival of agriculture through provision of tractors, seeds andagricultural implements.

The Indian position on Sri Lanka too is clear. The 2012 Independence Day Message of Indian High Commissioner Ashok K. Kantha highlighted the value his country accords to the bilateral relationship with Sri Lanka, which Mahatma Gandhi called its nearest neighbour. It is through that prism that we see our ties. For Sri Lanka, the end of three decades of internal conflict has brought historic opportunities. India, as its closest neighbour is prepared to be Sri Lanka's partner in this journey.

The High Commissioner went further to explain the importance of the relationship in the region -- India and Sri Lanka knit together by the ties of history, geography and culture are destined to play key roles in the coming rise of Asia. Our partnership must therefore progress in the spirit of being the closest of neighbours and friends whose destinies are interlinked. The importance and value of this relationship with Sri Lanka is also reflected in the magnitude of the Indian-funded housing project which the High Commissioner described as one of the largest grant assistance projects undertaken by the Government of India in any part of the world.





The entrance into Sri Lanka's economy in a big way by both emerging Asian giants, China and India has become a cause for concern among some quarters in Sri Lanka's political circles which believe that Sri Lanka is now the ground on which India and China will openly clash





However, despite such significant investments in rebuilding Sri Lanka, India's Central Government is faced with political pressures from its ruling coalition in the South of the country with its own implications for the Indo-Lanka relationship. This has been reflected in intimations from Indian leaders in different contexts including responses to Modi's invitation to heads of government for his swearing-in ceremony.

Subramanian Swamy, the former Indian Cabinet Minister and Member of the National Democratic Alliance (NDA), summed up the Indian perspective in August 2013 when speaking at the National Defence Seminar in Sri Lanka he said, "I can tell you with full conviction today that the Indian people wish Sri Lanka well. We, in India in fact feel kinship with you Sri Lankans, emotionally, historically, religiously, linguistically and also for the benefit of our mutual national security. As recent genetic research reveals, Indians and Sri Lankans have the same DNA. But I make it clear at the same time, even the most ardent well-wisher of Sri Lanka in India wants to see that the present feeling of marginalisation that seems to have gripped the Tamil community for real or imagined reasons, including sections which were never with the LTTE such as the Plantation Tamils, is ended by a reconciliation process wherein the Tamils feel empowered to participate in nation building as if the LTTE era had never existed. We in India recognize that devolution must be within the comfort zone of Sinhala majority feelings and at the same time be considered adequate by the Tamil minority."




China

China's position on Sri Lanka is less complex. In a speech titled, China's Peaceful Development and its National Defence Policy, delivered by China's State Councillor and National Defence Minister General Liang Guanglie at Sri Lanka's Defence Services Command and Staff College of Sri Lanka on August 30, 2012 during an official visit to Sri Lanka, was resonant with gratitude and reassurance.

"Sri Lanka is one of the first countries to recognize the People's Republic of China. Since the establishment of bilateral diplomatic relations, China-Sri Lanka friendship has withstood the test of international vicissitude and we have always maintained good cooperation," he said.

The Minister of National Defence went further to extend China's unequivocal support and commitment to Sri Lanka's progress, "We are ready to take this opportunity to further advance the All-round Co-operation Partnership of Sincere Mutual Support and Ever-lasting Friendship between us."
The long-standing amity and co-operation in defence, economic and other areas can be traced back to the China-Ceylon Rubber-Rice Pact of April 1952, which entered history books as one of the earliest, if not the earliest agreements signed by Communist China with a non – Communist country. The Pact is one now held out by China as an early example of a continuing pragmatic principle in international relations.

In post-war Sri Lanka, China has invested as much as US$6.5 billion, primarily in infrastructure projects. Its commitments for the past five years other than infrastructural investments have included, among others US$2.12 billion of which 2.1 billion was repayable. US$24 million has been in the form of outright aid. It has been reported that China provided as much as a quarter of Sri Lanka's foreign borrowings in 2011. Chinese companies have bagged, so far at least 14 major infrastructure projects in the country.



The global backdrop

Asia's robust economic performance over the three decades preceding 2010, compared to that in the rest of the world, made perhaps the strongest case yet for the possibility of an Asian Century. By the early 21st century, however, a strong case could be made that this Asian performance was not just sustainable but held a force that could significantly alter the distribution of global political power.

A report titled Asia 2050: Realizing the Asian Century, released last year in August by the Asian Development Bank highlights multiple risks and challenges those Asian leaders need to manage if political power in the region is to be sustained; growing inequality within countries, in which wealth and opportunities are confined to the upper echelons are undermining social cohesion and stability; Many Asian countries will not be able to make the necessary investments in infrastructure, education and government policies that would help them avoid a Middle Income Trap; Intense competition for finite natural resources, such as land, water, fuel or food, as newly affluent Asians aspire to higher standards of living; global warming and climate change, which could threaten agricultural production, coastal populations, and numerous major urban areas; and the rampant corruption, which plague many Asian governments.

Despite forecasts that predict the rising political strength of Asia, the idea of an Asian Century has faced criticism. This has included the possibility that the continuing high rate of growth could lead to revolution, economic slumps, and environmental problems, especially in mainland China. Some believe that the 21st century will be multi-polar and no one country or continent will have such a concentration of influence.

Proponents of the Asian Century respond that since the two most populous countries, China and India are in Asia then it's only natural that they will play a bigger role in world affairs than smaller countries and thus it won't be a multipolar century. However, this is why advocates of the Asian Century don't think one country will dominate world affairs, just that Asia will, primarily China and India. But even today Japan and South Korea are also rather important partly because both are world leaders in information technology.




Sri Lanka must in no way become a battle ground or bargaining tool in what is fast becoming the most important bilateral relationship of the twenty-first century. Rather, it must strive to be a constructive force that shapes the destinies of the two emerging Asian giants individually, thereby contributing to peace and stability in the region, and in turn acquiring its own unique international positioning.




Skeptics argue that it is premature to proclaim an Asian Century. They argue that Asia has no decision centre, nor coordinating institutions comparable to the North Atlantic Treaty Organization or the European Union. This is important, because, whereas the West is relatively at peace with itself, Asia is riddled with actual conflicts, and also looming ones. This school of thought contends that in many ways, Asia's undeniable progress reflects its conversion to Western values -- Capitalism, democracy, individualism, gender equality, and secularism are Western notions that have been adopted in Asia. Hence, they argue that we have not entered the Asian Century but have rather entered the first Global Century.



The regional backdrop

The Indo-Chinese rivalry in relation to regional domination is oft characterized in modern times by what is called the, String of Pearls phenomenon, described as China's naval expansion in the Indian Ocean region which links several ports in the region, namely, Sittwe in Myanmar, Chittagong in Bangladesh, Hambantota in Sri Lanka, Gwader in Pakistan and Marao in the Maldives. The phenomenon has been described by others as a, Necklace of Thorns intended to strangle India.‖

The entrance into Sri Lanka's economy in a big way by both emerging Asian giants, China and India has become a cause for concern among some quarters in Sri Lanka's political circles which believe that Sri Lanka is now the ground on which India and China will openly clash.
That said both India and China, together with the rest of the world are only too aware of the need to maintain peace in the Asia Pacific region, not only in its own interest but also in those striving to achieve global security.

Accordingly, there have been attempts on both sides, namely, Indian and Chinese to find common space that is non-confrontational and accommodative of the interests of what is said to have become the most important bilateral relationship of the century. Shyam Saran, a former Secretary of the Ministry of External Affairs was very clear when he indicated some years ago that 'there is enough space in the region for both China and India to be on the ascendant as we were once in history for an extended period of time.'

Further, India and China willingly became signatories to a document called the ―Shared Vision for the 21st Century in 2008 which means that both countries accept significant historical responsibility to ensure a comprehensive, balanced, sustainable social development of the two countries and to promote peace and development in Asia and the world as a whole -- they respect the right of each country to choose its own path of social, economic and political development and drawing lines on the grounds of ideologies and values or on geographical criteria which is not conducive to peace and harmonious coexistence.





The local calculus

What becomes imperative for Sri Lanka then is to play a critical role, given its increased interest and engagement with India and China, to ensure that contention is not peddled between the two countries. Rather, it should seek to diffuse existing tensions and provide fresh impetus towards emphasizing that there exists sufficient strategic space for both countries to co-operate and develop within the Asian region and globally with no encroachment on the national sovereignty of either. The role that Sri Lanka played in the Sino-Indian War of 1962 is worthy of recollection at this juncture. A disputed Himalayan border was the main pretext for war, but other issues played a role. The war failed to resolve disputes between the world's two most populous countries and its legacy continues to weigh down on an otherwise robust bilateral relationship built mainly on economic terms.

From a Sri Lankan perspective, the war must be remembered for another reason. Given the leverage of Sri Lankan leaders during the time, Sri Lanka's then Prime Minister Sirimavo Bandaranaike was able to take the initiative for a conference of the non-aligned countries in December 1962 in Colombo to mediate between India and China.

As Sri Lanka was regarded a close and trusted ally, Prime Minister Bandaranaike was subsequently invited to visit both countries where she explained what has henceforth been called the, Colombo Proposals.‖ While India accepted the Colombo Proposals absolutely, China accepted the Proposals in principle. The Proposals became the basis on which mediation between the two countries took place. Prime Minister Bandaranaike regarded the mediation effort as the highest of Ceylon's efforts in seeking to achieve its foreign policy aims.'

Sri Lanka must in no way become a battle ground or bargaining tool in what is fast becoming the most important bilateral relationship of the twenty-first century. Rather, it must strive to be a constructive force that shapes the destinies of the two emerging Asian giants individually, thereby contributing to peace and stability in the region, and in turn acquiring its own unique international positioning.

Sri Lanka must win the confidence of India and China, be a trusted friend of both emerging superpowers so that it can be called on to mediate and be the reliable peace broker in the unfortunate event of a potential dispute similar to that which erupted in 1962. Sri Lanka must in no way become a base for a clash between two emerging superpowers in the Asian continent. Sri Lanka must continue to pave the way for a strategic presence in Asia. As the events of the past week demonstrated, the bilateral relationship with both emerging giants would become critical towards achieving these aims. Getting the balance right will be equally important.