---
Lankans 'CONQUER' Bundaberg, Queensland on Nov 18, 1882

Aborigines with Sri Lankan Blood!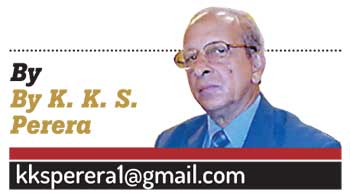 arliest recorded evidence of Sri Lankan immigrants to Australia was in 1816; they were, Major William O'Dean, a Sri Lankan Malay and his Sinhalese wife Eve. Most of the early immigrants from Sri Lanka (then Ceylon) were generally absorbed into Aboriginal population. Other early references of Sri Lankan migration date back to the 1870s when the administrative system in Queensland Australia sought out the possibility of importing labour from Ceylon for work on sugar cane plantations. Ironically, during the same period, both coffee and tea plantations here relied on imported labour from South India.
The first batch of Ceylonese arrived in 1870 to work in sugarcane plantations in the State, and were famously known as Cingalese, a common name for all Ceylonese citizens irrespective of racial or ethnic identities. A community of Ceylonese origin was believed to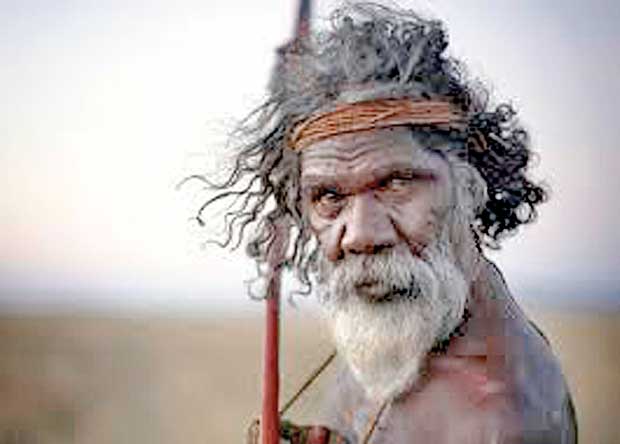 exist on Thursday Island, [an island situated in the Northern tip of Queensland] since early 20th century. It was in 1882, that a group of 480 left Colombo for Queensland— they landed in Mackay and Bundaberg, two cities in East coast. Earlier there were Ceylonese mostly jewellers and divers for pearl fishing industry who left Southern coast of Ceylon for Torres Strait.
'Badagini' of West Australia or 'Baddaginnie' In Victoria

The Sunday Times of October 15, 1978, published an article entitled,
'Stranded without food …Sinhalese workers named it—A town called BADAGINI!'




"…It is relevant to note here that during a study tour in Australia recently, the writer was pleasantly surprised to learn of a town called 'Badagini' in West Australia. It is said that this was the place where a group of Sinhala workers had been stranded without food, to mark which event J. G. Wilmot, a surveyor under whom they served, gave the name Badagini,"

S. M. Kamaldeen.




"Could it be that some of the Ceylonese who landed at Mackay or Bundaberg found their way to distant West Australia perhaps to join the vast hordes of fortune seekers during the gold rush?" the columnist query.

Perhaps 37 years ago, Kamaldeen was not privileged with such a wide range of information network available to us today, hence the possibility of an incorrect presumption. The writer's research on the accuracy of the claim on 'Badagini' led to conclusive evidence to prove that there was no town or place by that name in the vast Western Australia, but that it could be related to Baddaginnie in Victoria. Baddaginnie is a small settlement 190 km north-east of Melbourne and 10 km West of Benalla, a remote town on the Melbourne-Sydney railway line. A place-name book of Australia compiled by Blake traces its origins and he speaks of a Surveyor by the name, J. G. Wilmot who had a team of Ceylonese workers under him who named the place Baddaginnie, where his men starved without food hence 'We are hungry'. Like in Kamaldeen's observations Blake's account becomes controversial for two reasons. Firstly, it is difficult to make out how these workers travelled a distance of over 3000 km from where they originally landed [Mackay and Bundaberg in QLD] to Benalla, Victoria, in the 1880s; secondly, there exist a creek [type of stream] called Baddaginnie running parallel to the rail line and through the township; therefore one could reasonably infer the place took the name from it following the surveying of the town in 1857.


"The collapse of coffee industry followed by a depression, and the moving out of villagers of their home lands by colonial planters motivated the Ceylonese to look for greener pastures down under."


Further, Baddaginnie also sounds Aboriginal: names like Badgingarra, a town in Western Australia; lake Bungunnia; river Bongala; forest Bungongo. However, it is interesting to note that Dr. Wickrema Weerasooriya, former High Commissioner to Australia and distinguished Senior Public Servant in his exhaustive account of 'Links between Australia and Sri Lanka'-1988, traces the origin of two other Sinhala town names quoting Ceylon Weekly Observer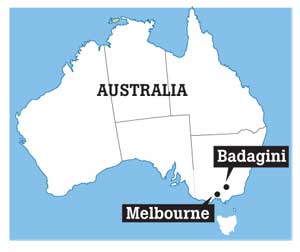 1885. He says, "…the paper carried a news item that, 'Mr. Wilmot, a surveyor from Ceylon, is naming places in Victoria, such as Dimbulla and Gampola'.
The writer came across a detailed description of Dimbulla, which says, it is a town situated 334 km north-west of Melbourne, and that previously, it was known as 'Nine Creeks'. The name 'Dimboola' has generally been accepted to have come from the Sinhalese word "dimbula" meaning 'Land of Figs'[Divul] also the name of a famous upcountry town in Sri Lanka. Records confirm the names came from the Surveyor of the time John George Winchester Wilmot, who had previously lived in Ceylon.

Invasion of Queensland by 'Cingalese'

The collapse of coffee industry followed by a depression, and the moving out of villagers of their home lands by colonial planters motivated the Ceylonese to look for greener pastures down under. In 1882, British ship named DEVONSHIRE left Colombo with 482 people. There were 11 Malays, 8 Moors and 14 Sinhala women with eight children; the rest being Sinhalese men. There are conflicting reports on the exact date of departure; Kamaldeen says, November 14, while Arthur C. Dep, [former DIG] in Sunday Times of November 1983, writes, "Devonshire left on this memorable voyage in mid-September 1882."


Immigrants met with resistance 133 years ago; on November 18

The opposing groups of white Australians in Bundaberg , Queensland formed a society, banded themselves together into an Anti-Cooley League [ACL], the main idea was to oppose import of foreign labour and disallow landing. The business of importing Ceylonese was labelled as an invasion. Propaganda carried out by the league for months engaged the attention of politicians, but they considered it a purely a private affair by planting community and refrained from interfering.

On November 18, members of ACL surrounded the landing area and pelted stones at Cingalese with the intention of driving them back to the vessel. The landing labour force refused to surrender, instead, as eye-witness report stated, "…at a mass gathering of some 500, the President of Anti-Cooley League incited the Australians to demonstrate in a show of strength. At the port, boisterous scenes were seen which later developed into a severe confrontation between leaguers and agents of plantation companies that ordered the batch of labour, compelling the agents to withdraw and vanish from the area leaving the passengers stranded. The abandoned immigrants numbering little over 150 had no alternative but to react in their own way. Being forced to 'resolve' the situation by themselves, they pulled their knives, stormed into the human barricade created by protesting leaguers making a loud, sharp, piercing cry of harsh and derogatory terms both in English and Sinhala. The protesters who encountered a sudden and unanticipated experience in their own territory suffered a rude shock and in undue haste, confusion and disorder, ran helter-skelter. The Ceylonese chased the leaguers away from the scene; even caused physical injury to quite few who were caught in a stampede. Some of the the unarmed Australians 'arrested' in the melee pleaded for mercy." [it was a habit among 19th and early 20th century, Lankan males to carry a short knife similar to a kris knife, with a pointed blade used for piercing, slashing or stabbing]. This courageous and heroic act of Ceylonese men who conquered Bundaberg later peacefully walked inland. Australians never repeated the mistake.

'Bundaberg Star' the leading daily report said, the Cingalese were clad in all manner of garments, some with handkerchiefs on their heads or wearing combs. Their long black hair resembled aborigines; they further reported that talking to some they were surprised by the intelligence displayed by Cingalese men.


Disappointments to both parties- 'White Australia Policy'

The planters' expectation was for a hard working manual labour force instead of what actually they received and were thoroughly disappointed. Most of the men were skilled in some trade, and had experience as cooks, blacksmiths, carpenters and barbers. None of them were from villages in the island but literate townsmen who wanted to be employed in respective trades. While some of them had a working knowledge of two languages, others were well trained artisans who resented working in sugarcane jungles; therefore equally disillusioned, the Cingalese refused to work in plantations under strenuous conditions. However, importing more workers continued and the numbers exceeded to 1000 men, until new legislation was enacted under 'White Australia Policy' which banned import of Asian and African labour. In later years a few of them moved to NSW, while a fair number returned to their homeland. The majority remained in the plantations but found employment in various other trades. Some started small ventures on their own or worked in pearl fishing industry owned by Ceylonese. Quite a few of them invited their families to join them while others found brides among native aborigines— an insignificant number married European girls who changed their names and religion, hundreds of Cingalese lived and mixed with aborigines in Queensland 'contributing' Sri Lankan blood to the community, soon they lost their identity.

Note: Victor Melder Sri Lanka library- Melbourne—Several important works on the subject of origins of Sri Lankans in Australia are kept in the Library. These include academic theses, dissertations, essays and books. Dr. Wickrema Weerasooriya's masterpiece as well as "A Study of Acculturation," a dissertation submitted by Dr. Pandula Endagama in March 1981 is among them.