---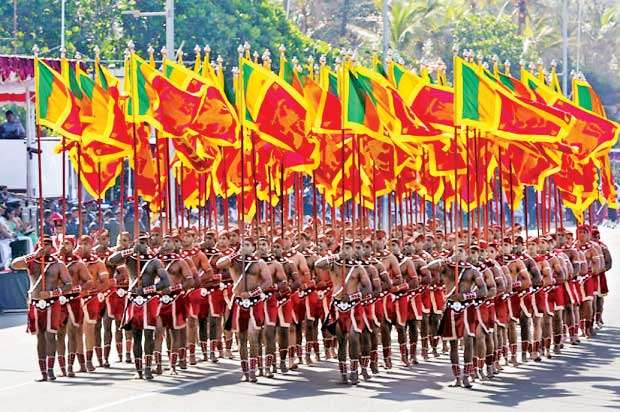 Sri Lanka didn't forget to celebrate its 71st National Day with all the pomp and pageantry forgetting however that seven decades have passed after British rule with her true potential as an island nation not being realised.
The country showed loads of potential when it ended a civil war which dragged on for almost three decades. Its people showed that the unthinkable could be achieved if time, resources and effort are channeled towards a righteous cause; not forgetting the patience the Sinhalese Majority showed during incidents like the bombing of the Temple of the Tooth and the mass scale massacre of the Buddhist monks in Aranthalawa.
During all these dark years of the war we did celebrate Independence Day when bombs and grenades were exploded in the north and the east. We love to see the 'Lion Flag' flutter on February 4, but don't show the same eagerness to see that the authorities who attend the Independence Day ceremonies have clean track records.
We have allowed this nation to grow without checks and balances. After 71 years of independence its people have two burning questions to ask. One is 'what have the authorities done with the tax payers' money'. The other question is whether these monies are in foreign bank accounts maintained by Sri Lankan politicians?
We found all the right formulas to finish off the tiger rebels. But we are still struggling to put our Constitution in place with as many as 19 amendments being made to this vital document which contains the laws that govern this country.
There is one good thing about Sirisena being President and Wickremesinghe holding the post of Premier. Sirisena represents the downtrodden masses, the peasants and Sinhala-Buddhist traditionalists in his role as a politician. Wickremesinghe on the other hand represents or caters to the interests of the Colombo's elite who are engaged in business and also fancies when there is progress of close associates and not the nation as a whole. This is why the UNP led Government is accused of selling off or leasing national assets and also wasting government funds. The ideal situation would be for both these politicians to work together so that their interests also serve the country. If we sum up what has happened during the past four years we have witnessed a clash of cultures betweeen Sirisena and Wickremesinghe. This is probably why Srisena said during his speech on National Day that if there should be progress in this country it needs people with spirits invigorated by national customs, values and culture. Wickremesinghe on the other hand said that he hopes the country would achieve a stable environment plus economic, political, social and spiritual coexistence. The premier said during his speech at the Independence Day ceremony that this type of achievement demands an organised programme and a collective sacrifice.
Though the government tactfully wants to disassociate itself with the word 'independence' for obvious reasons, many people are of the opinion that this word serves as a real indicator of the progress of a nation
However what our people and lawmakers have conveniently forgotten is that the British handed over to us a country free of debt. Those who frown at the period of British rule must also consider roads, rail tracks, universities, courts, plantations, harbours and the airport they built in this country which have over the years remained as the key pillars that form the country's infrastructure. And more importantly they handed back to us a united nation spanning 65619 square kilo metres. Compare this to the thousands of land in hectares which have been leased to China in the name of development. Despite such bungling our lawmakers ask the nation's people to hoist the 'lion flag' with pride and celebrate 'independence'.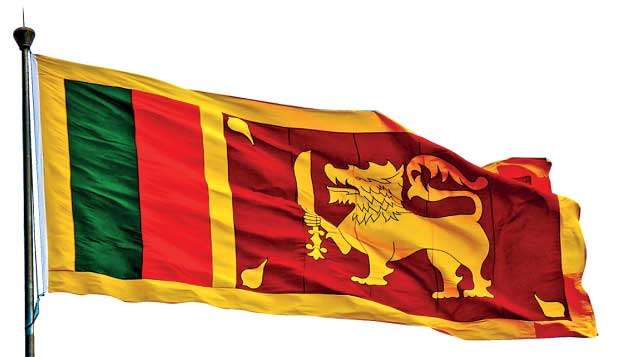 Minister Vajira Abeywardene was quoted in the newspapers stating that Sri Lanka must in future call February 4 'National Day' and disassociate itself from the word 'Independence'. Abeywardene has said that such a change would reflect truly the 1978 Constitution. He has said that the word 'independent' has made the February 4 celebrations unreal.
The celebrations that took place on February 4 also saw a large percentage of people hoisting the lion flag in rented out and makeshift homes. We see minister Sajith Premadasa going strong with his model village programme; the 160th scheme coming up in Hambantota and named 'Sandalugama' Model Village.
However Premadasa's critics point out that these homes are not handed over free and owners have to pay for them; often by obtaining loans. Firebrand MP Wimal Weerawansa has questioned whether what Premadasa is doing through the Samata Sarana Yali Pibidemu Uda Gammana Housing Programme can be termed as leadership?
Though the government tactfully wants to disassociate itself with the word 'independence' for obvious reasons, many people are of the opinion that this word serves as a real indicator of the progress of a nation. No government likes to be judged, specially when fingers are pointed at them for indulging in wasteful spending.
Economists have time and again pointed out that Sri Lanka should downsize its cabinet. The people of this country must be encouraged to return to the simple 'islander's lifestyle' where they remain healthy on a diet of fish, preserve nature, grow most of their vegetables and breath fresh air.
For those who wish to pack off their young adult children to European countries for higher education and see themselves stuck in this nation-which boasts of 71 years of independence, but sees little development-there is one thing to fathom. It's still not too late to catch up on the education one missed, become fit and healthy by following an exercise programme and reform to be cultured people who can set an example to others. We still have the independence to achieve such goals!