---
When white minority ruled Rhodesia was liberated some three decades ago and emerged as the free Zimbabwe, the revolutionary leader Robert Mugabe was widely hailed as a hero like Nelson Mandela of South Africa. But with power and absolute power apparently going to his head and corrupting absolutely, Mr. Mugabe's re-election as President recently is seen by most democratic activists in Zimbabwe and by most democratic countries as a huge fraud manipulated in subtle way. As a result the hero has become a villain among his own people, and the international community is likely to impose more sanctions on the regime of the 89-year-old Mr. Mugabe.


"Most opposition parties and independent analysts also charge that the 2010 Presidential Election was rigged, with the JVP describing it as a 'computer jilmart'"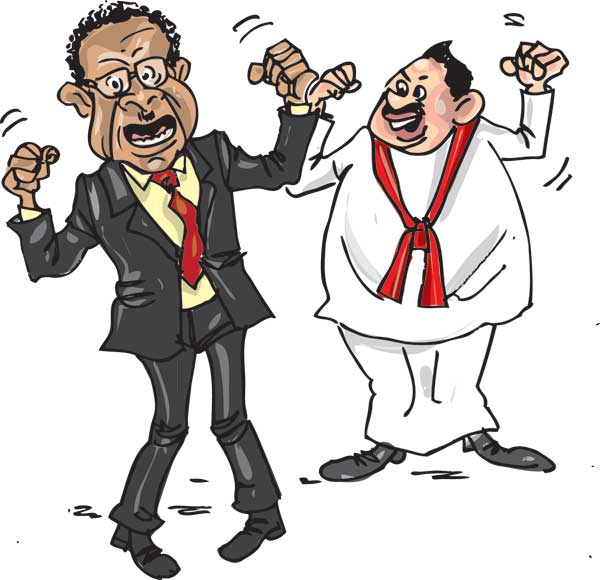 In Sri Lanka also elections in recent years have been marred or undermined by widespread and blatant violations of election laws mainly by leaders and members of the ruling UPFA. Most opposition parties and independent analysts also charge that the 2010 presidential election was rigged, with the JVP describing it as a 'computer jilmart'. Even the recent provincial elections held at different times for different provinces are widely believed to have been unjust and unfair because state resources including vehicles, funds and government subsidies were used for the benefit of the ruling alliance. Hundreds of complaints were made by opposition parties and independent election monitoring groups but little or no action was taken.

This is not surprising because Sri Lanka now does not have an Impendent Elections Commission or an Independent Police Commission. These independent commissions were scrapped after the virtual enforcement of the 18th Amendment which most independent observers see as something similar to what Robert Mugabe is doing.

With the campaign in full swing for elections to the Northern, North-Western and Central Provincial Councils, an independent monitoring group said on Tuesday that at least 100 state vehicles with fake or garage number plates were being used by candidates and other members of the UPFA. The Campaign for Free and Fair Elections (CAFFE) said complaints with substantial evidence including photographs had been submitted to the Elections Commission. An official of the Elections Commission said about 50 more complaints had already been received mainly from the Matale district. He promised the complaints be probed and action taken against those found guilty. He appealed to Ministry Secretaries to act justly and independently to prevent the abuse of state vehicles and other resources for the personal gain of the ruling party. Such promises and requests by the Elections Commission have been made before but the abuses have gone on blatantly because the Commission is not independent and does not have effective powers.

According to reports there will be election observers from the Forum of Election Management Bodies of South Asia (FEMBSA). It will be sending three observers from India, three from Bangladesh, three from Pakistan, two from the Maldives, two from Nepal, two from Bhutan and one from Afghanistan. Some polls observers from Commonwealth countries have already come here to monitor the campaign and more will be coming.

In terms of the Constitution at least Sri Lanka is a sovereign country. This means the people are sovereign or they are the kings and queens. But that hallowed principle has largely been confined to paper and the people have been sovereign only on election days. But now with the abuse of election laws and manipulation of election results in recent years, the people are not sovereign even on election days. So any reference to the sovereign, democratic republic of Sri Lanka is a farce and deception. Most politicians are not stewards or servants of the people, but dominate and deceive them while also plundering the wealth and resources of the people. If Sri Lanka is on a fast track towards gaining a Mugabe notoriety then history will hold our political leaders responsible for this degradation and disgrace.

---
---
Add comment

Comments will be edited (grammar, spelling and slang) and authorized at the discretion of Daily Mirror online. The website also has the right not to publish selected comments.

---