---
The engagement of youth in politics is important in reconciliation work and for the prosperity of the nation. In the present Cabinet sworn in on August 12 we saw two youthful faces that of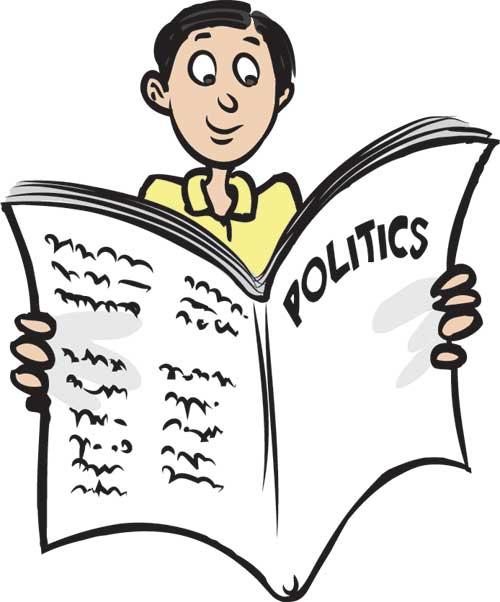 Namal Rajapaksa (34) and Jeevan Thondaman (26) being presented with Cabinet and State Ministerial portfolios respectively.
The day the duo were appointed coincided with World Youth Day. It's good to see such people in parliament given that Sri Lankan politics is controlled by an aging generation of lawmakers who don't entertain thoughts of retirement. Nor do most of them have the urge to promote 'young blood' in politics.

But before we elaborate any further on these two budding Sri Lankan lawmakers it is essential to note that the '1999 General Assembly endorsed the recommendations made by the World Conference of Ministers Responsible for Youth (Lisbon, 8-12 August 1998) that August 12 be declared as World Youth Day'.
Youth today are engaged more on social media and youth forums because they find it easy to attract and communicate with members of such audiences; largely due to the young age factor.
But there are limits when engaging in such forums. Youth must step into mainstream politics if they wish widen their horizons.

This is why the United Nations specifying on the importance of youth states that World Youth Day affords an opportunity to celebrate and mainstream young peoples' voices, actions, initiatives as well as their meaningful, universal and equitable engagement.
The United Nations has always recognised the importance of youth participation in politics.
In such a context it is apt that a person in the likes of young Namal is appointed as the Minister of Youth Affairs and Sport. He could go down in the annals of the country's politics as the youngest person to hold this portfolio. And what makes his appointment even more valuable is the fact that he was a national sportsman; having represented both the junior and senior national rugby teams on local and foreign assignments. Hence no one can hold a grudge against those who nominated him for the post of sports minister.

Namal also sports a law degree and caries his share of experience in business given that he and his brother Yoshitha jointly hold ownership of Carlton Sports Network; a television channel which specialised on covering sports.
The other person talked about is Jeevan, also a lawyer. He was appointed as the State Minister for Estate Housing and Community Infrastructure.
Both Jeevan and Namal enjoy the push they've received through their families' political lineage. But others around them might not enjoy this privilege; hence the need for these two to afford opportunities to youth who seek avenues to remain in Sri Lanka and succeed.

Namal remained in Sri Lanka during a good part of his life and was away overseas for a brief spells, only to complete his higher education. Jeevan too was overseas, for a longer period compared to Namal, to complete his education. But what's important is that these two have returned to serve their motherland; now in their chosen professions which is politics.
These lawyers won't remain young eternally. This is good enough reason to work hard and be counted in the work they cherish; serving the people. They ought not be satisfied walking on the shadows of their fathers-Mahinda Rajapaksa and the late Arumugan Thondaman. They must create that identity for themselves and that requires hard work. Their dads would vouch that politics in Sri Lanka isn't easy; sometimes a lawmaker needs to seek assistance of 'higher-ups' to bail out a supporter in custody. In a worse case scenario a lawmaker might have to run the risk of being jailed himself!

This year the theme for World Youth Day was 'Youth engagement for Global Action'. Young lawmakers like Namal and Jeevan must have a vision that goes beyond the shores of Sri Lanka when engaging in politics. They must encourage youth to complete their education and give something back to Sri Lanka; and make her proud here and abroad.