---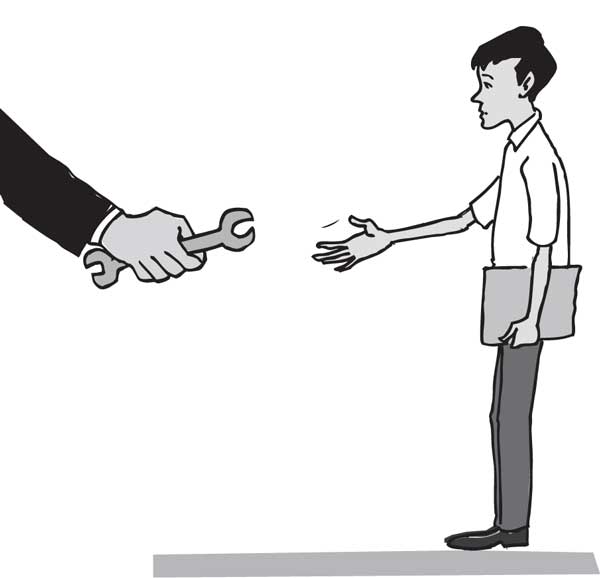 Today is World Youth Skills Day -- vitally important because it concerns the next generation -- and the United Nations, with Sri Lanka playing a key role, is observing the day with a special event on the theme of "Skills Development to Improve Youth Employment." Understanding what works to support young people in today's and tomorrow's labour market through training and skills development will be key to the achievement of the 2030 Agenda and will be at the centre of this high-level event.

The event will be facilitated by the UN Youth Envoy Ahmad Alhendawi with the opening address being given by the UN Secretary-General Ban Ki-moon. The event is co-organized with the UN's Permanent Missions of Sri Lanka and Portugal, the United Nations Educational Scientific and Cultural Organisation (UNESCO) and the International Labour Organization (ILO).

In a message, the UN does not give an optimistic forecast. It says young people are almost three times more likely to be unemployed than adults and continuously exposed to lower quality of jobs, greater labour market inequalities and longer and more insecure school-to-work transitions. In addition, women or girls are more likely to be underemployed and under-paid and compelled to undertake part-time jobs or work under temporary contracts. That is why education and skills or vocational training are key determinants of success in the labour market. Unfortunately, existing systems are failing to address the learning needs of many young people, and surveys of learning outcomes and skills show that a large number of youth have low levels of achievement in basic literacy and numeracy. Skills and jobs for youth feature prominently in the 2030 Agenda for Sustainable Development, and SDG targets call for a substantial increase in the number of youth and adults who have relevant skills.

In Sri Lank, the national government in its five-year economic development strategy to be unveiled soon, is to give high priority to education and skills or vocational training. President Maithripala Sirisena and Prime Minister Ranil Wickremesinghe have stressed that to build a sustainable, knowledge-based economy, the government will provide full scale training in digital technology and also give the youth internet facilities to obtain a good knowledge, if not a command, of the English language, which is essential to make full use of the knowledge available online. The government has also said that not only city and urban youth but also hundreds of thousands of village youth would be brought into this hi-tech, eco-friendly and all-inclusive economic strategy.

But there is one major obstacle which needs to be tackled immediately and effectively without political interference. If this is not done the best of development plans will be like sandcastles. This grave issue is narcotics. While the crisis has been spotlighted often by religious and social leaders, Colombo's Archbishop His Eminence Malcolm Cardinal Ranjith took a bold step towards tackling this crisis which is spreading rapidly even among schoolchildren. The Cardinal said he had written to the President asking whether the proposed Customs Act would contain clauses beneficial to criminal elements such as drug barons.

He said a delegation of Customs officers who met him recently had shown him some clauses, which might enable narcotics mafia leaders to get away with political protection. Referring to one of thousands of such instances in schools, the Cardinal said in the Basilica Maha Vidyalaya at Ragama, several students had been nabbed within the school premises with Kerala Ganja in their possession. The school's Principal Rev. Fr. Bernard Neville Perera said even girl students were not spared and many of them were forced to smuggle narcotics in their shoes or underwear.

In Colombo and Negombo, it is widely suspected that in the huge heroin smuggling mafia two of the ringleaders are Catholics in the political field. If religious leaders, mainly Buddhist prelates, set the example by naming and shaming if not taking tough action against these alleged drug lords then it would be an example to society. Political leaders also would be compelled to do the same in saving our children from the hellholes of drug addiction. Leaders of all religions will take the forefront in a march to be held in Ragama on July 30 to protest against the drug menace.

We urge citizens to unite with this because the drug lords are apparently trying to infiltrate schools and catch the young people because of the long-term profit for these scoundrels though it is at the expense of the minds and hearts of our next generation.