---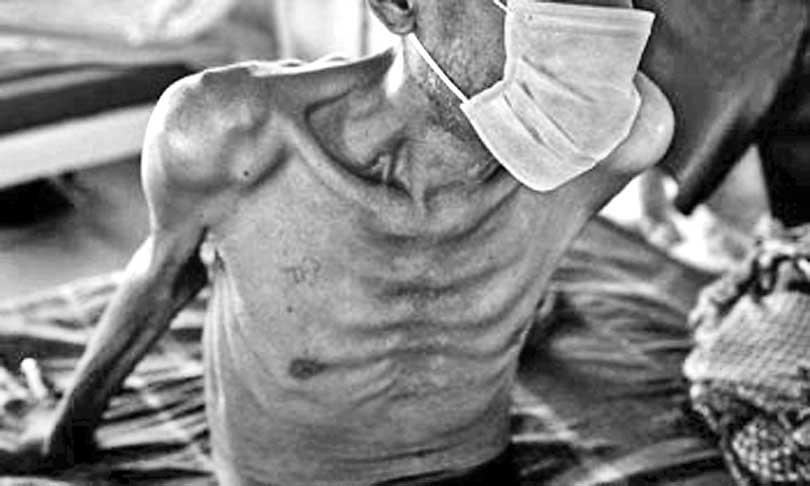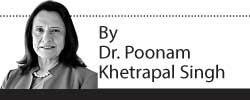 Tuberculosis (TB) is one of the world's most burdensome communicable diseases. Around 10 million people across the globe fall ill with TB every year; an estimated 1.6 million are killed by it. The WHO South-East Asia Region is particularly affected, accounting for around 44% of global TB cases and 50% of associated mortality. This is despite being home to just over a quarter of the world's population.
Notably, among communicable diseases, TB remains the Region's leading cause of death and lost years in the productive 15-49 year-old age group, condemning millions of people to life-defining, inescapable poverty. As the theme of this year's World TB day – 'It's time' – highlights,the drive to end TB has reached a critical phase, both in the Region and globally.
---
18 million TB patients were treated region-wide, including 1.5 mn children
Harnessing at least USD 13 billion a year to End TB's menace
---
In March 2017, for example, each of the Region's Member States issued a Call for Action, highlighting the political, technical and strategic interventions needed to out the disease. That was matched at the same meeting by WHO making 'accelerating efforts to End TB' its 8th Flagship Priority. In March 2018, at the WHO-supported Delhi End TB Summit, Member States unanimously adopted a Statement of Action pledging to intensify efforts towards ending TB by or before 2030.
In September of the same year, at the UNGA's high-level meeting on ending TB, Member States made vital contributions to the Political Declaration on the Fight against Tuberculosis issued at its close. The Region's leadership is to be commended, as are the steps Member States are taking to realize their ambition. Budgetary allocations have more than doubled. New technologies and guidelines are being rapidly adopted. Case notifications have significantly increased, while TB-associated mortality has been on a downward trajectory.
In keeping with its ambition and influence, all efforts should be made to ensure the Political Declaration's targets are fully achieved and the Region remains on track to End TB by or before 2030. By 2022, that means diagnosing and treating 18 million TB patients Region-wide, including 1.5 million children. It means successfully treating 500,000 patients with drug-resistant TB and providing preventive treatment to around 12 million people at risk of developing the disease, and at the global level, it means harnessing at least USD 13 billion a year to End TB's menace once and for all. Critical to achieving these outcomes is adopting a series of key interventions region-wide.
First, active case-finding – especially among high-risk groups – should be intensified. As modelling shows, intensified case finding can dramatically reduce case incidence while providing the subsidiary benefit of ensuring all patients receive quality treatment. As part of this, Member States should develop a joint road map on how cutting-edge diagnostics can be harnessed to find missing cases, and how people-centred treatment can be provided to all.
In March 2018, at the WHO-supported Delhi End TB Summit, Member States unanimously adopted a Statement of Action pledging to intensify efforts towards ending TB by or before 2030
Second, a time-bound action plan to cover all groups at risk of developing TB should be developed and implemented. This is especially important given the need to treat latent TB in low-prevalence settings and ensure new drugs that prevent latent cases becoming active are available. All plans should be aligned with WHO guidelines, which also recommend treating childhood, adolescent and adult contacts of TB cases, as well as other at-risk groups, including people living with HIV or who are immuno-compromised.
Third, all partners should support the supply of first-line drugs via south-south cooperation, as India has offered to do. Several countries in the Region produce drugs and diagnostics, while others are testing new technologies that show great promise. This should be taken advantage of. The royalty-free transfer of new technology, without patent limitations, will meanwhile improve access to diagnostics and the efficacy of outreach, allowing quantum leaps to be made across the Region.
Fourth and finally, community engagement must be a core priority for all countries -- whether low or high prevalence. Rather than passively implementing policies that come from above, affected communities should be part of the policy development process, with community recommendations reflected on paper and in on-the-ground initiatives. Importantly, affected communities should also be empowered as advocates able to monitor the quality of services as well as support outreach efforts.
WHO will continue to provide technical and operational support as part of the Region's drive to accelerate progress towards ending TB. As high-level backing at the international level advances, and Member State funding mechanisms are streamlined, the possibility of charting dramatic progress will be enhanced. That is an outcome we should all work towards. On World TB Day, we must reflect on the momentum already developed and the accomplishments we can achieve.
It's time to seize the moment and do what's needed to End TB.
The author is a Regional Director, WHO South-East Asia Region and can be reached by visiting: www.searo.who.int