---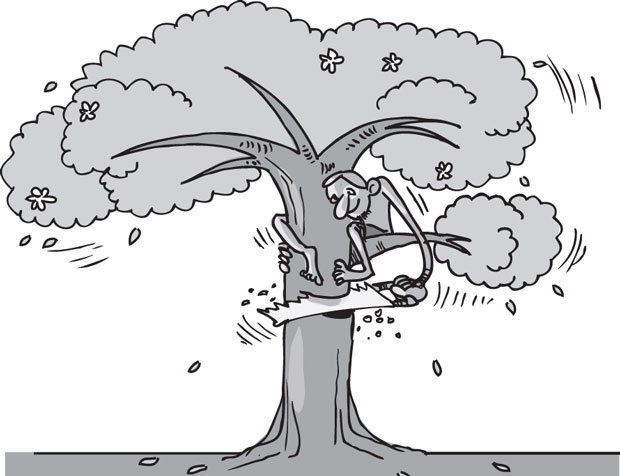 This week, the world marked the International Day of Forests with the theme being "Forests and Sustainable Cities." The United Nations in a statement said global celebration of forests provided a platform to raise awareness of the importance of all types of woodlands and trees, and celebrate the ways in which they sustain and protect us.

The UN has revealed some vital facts. Forests and trees store carbon, which helps mitigate the impacts of climate change in and around urban areas. Trees also improve the local climate, helping to save energy used for heating by 20-50 percent. Strategic placement of trees in urban areas can cool the air by up to 8 degrees Celsius, reducing air conditioning needs by 30 percent. Urban trees are excellent air filters, removing harmful pollutants in the air and fine particulates.

Do you wish to know more? Apparently yes, because most of us have been unaware of these amazing realities. Trees reduce noise pollution, as they shield homes from nearby roads and industrial areas. Local populations use the fruits, nuts, leaves and insects found in urban trees to produce food and medicines for use in the home, or as a source of income. Wood fuel sourced from urban trees and planted forests on the outskirts of cities provide renewable energy for cooking and heating. This reduces pressures on natural forests and our reliance on fossil fuels. Forests in and around urban areas help to filter and regulate water, contributing to high-quality freshwater supplies for hundreds of millions of people.

Forests also protect watersheds and prevent flooding as they store water in their branches and soil. That is not all, there are more and we need to become aware because it will not only show us the importance of trees, but prevent us from cutting trees, because going by these facts cutting a tree could be put into the category of criminal offenses. We cannot make a tree, then what right do we have to cut a tree? Well-managed forests and trees in and around cities provide habitats, food and protection for many plants and animals, helping to maintain and increase biodiversity. In cities and surrounding areas forests generate tourism, create tens of thousands of jobs and encourage city beautification schemes, building dynamic, energetic and prosperous green economies. Urban green spaces, including forests, encourage active and healthy lifestyles, improve mental health, prevent disease, and provide a place for people to socialize.

According to the UN, forests cover one third of the Earth's land mass and perform vital functions around the world. Around 1.6 billion people - including more than 2,000 indigenous cultures - depend on forests for their livelihoods, medicines, fuel, food and shelter. Forests are the most biologically-diverse ecosystems on land, home to more than 80% of the terrestrial species of animals, plants and insects. Yet despite all of these priceless ecological, economic, social and health benefits, global deforestation continues at an alarming rate, the UN warns. About 13 million hectares of forest are destroyed annually. Deforestation accounts for 12 to 20 percent of the global greenhouse gas emissions that contribute to climate change.The International Day of Forests is held annually on March 21 to raise awareness of the importance of forests to people and their vital role in poverty eradication, environmental sustainability and food security. The UN says, sustainable management of all types of forests is at the heart of unlocking challenges of conflict-affected, developing and developed countries, for the benefit of current and future generations.

On Thursday, the Daily Mirror published an article about moves to seriously damage if not destroy the Muthurajawela Sanctuary by implementing a project for land filling. Investigative journalist Nisansala Dissanayaka in the article revealed that a big company was negotiating with state agencies to build a huge apartment complex in the Muthurajawela Sanctuary despite warnings that wetlands or marshlands are not waste lands but environmental treasures.

We thank President Maithripala Sirisena, who is also the Minister of Environmental Affairs, for visiting the area early on Thursday and ordering that the proposed project be cancelled in addition to disciplinary action against officials responsible for trying to implement this project that would have been an environmental crime.We need to reflect on the immortal words of the 18th century American editor, poet and songwriter George Pope Morris - Woodman, spare that tree!, Touch not a single bough!, In youth it sheltered me, And I'll protect it now, 'Twas my forefather's hand, That placed it near his cot, There, woodman, let it stand, Thy axe shall harm it not