---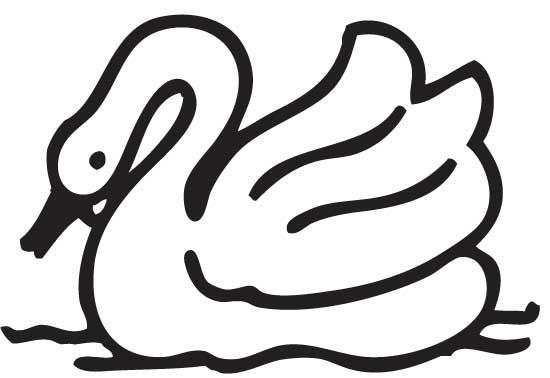 The Swan represents grace and beauty on many planes. It is linked to love, poetry and music. Swan was sacred to Venus, the goddess of love in Roman mythology. In Greek beliefs, this bird was frequently pictured singing to a small musical instrument called lyer. At the post-Working Committee media briefing, Sajith Premadasa, the undisputed official nominee of United National Party; ['united' in its decision] answering a journalist on the symbol, obviously, was somewhat cautious in his reply.
The Ugly Duckling
In 1842, Hans Christian Andersen wrote The Ugly Duckling. It is one of the best known stories concerning swans. A duckling differs from its siblings and is ugly and clumsy, it wanders alone being harassed and driven away, but miraculously survives the winter. He comes to a pond, where he sees swans swimming. Drawn by their beauty, he approaches them, expecting to be driven off: but was accepted by swans in the new pond. He joins them and, observing his image in the water, the swan realises that he is a swan too. Andersen's tale reminds one of Maithri and his somersault in 2014. He also wrote Devilde svanerin, translated, The Wild Swans, which was published in 1838.
Swan Symbolism in Greek Mythology
The swan is considered a symbol of light due to its pure white feathers. They say, it implies self transformation as a dream symbol, further it signifies intuition and sensitivity within each person. It is worshipped in some regions as the feminine emblem of the moon and also as a masculine symbol of the sun. In Greek mythology the swan was connected to Apollo, the Sun god. William Butler Yeats 1928 poem: Leda and the Swan
A sudden blow, the wings
beating still
Above the staggering lass, her thighs caressed
By the dark mesh, her nape trapped in his bill,
Swan holds her vulnerable breast upon his breast.
Leda the queen of the Greek State of Sparta; the Swan -- the supreme god of Greek mythology was Zeus who falls in love with Leda. In this sonnet inspired by myth, Zeus comes to Leda disguised as a swan and rapes her. Leda gives birth to two girls. Helen and Clytemnestra.
The swan also symbolises hermaphroditism or 'the matrimony of the opposites', water and fire. In German mythology the Valkyries transform into swans as warrior goddesses that are capable of deciding winners. The Swan flying over the battlefield sang a song so calming and soothing that the opponent lost the willpower to fight. Will Gota overcome Saith's Swan songs?
"The swan is considered a symbol of light due to its pure white feathers. They say it implies self transformation as a dream symbol, further it signifies intuition and sensitivity within each person"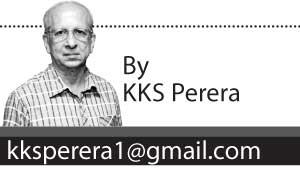 In the States, the swan is an icon of peace and tranquility. They are closely associated with many Native Americans where the swan plays a role as a messenger of faith.
In the UK, the swan was a symbol of loyalty. Considered a royal bird and killing a swan was an offence. In European fairy tales Swans are depicted symbolizing chastity due to their white plumage, beauty and artistry. Swans are linked to loyalty, faithfulness in marriage because they mate for life. Human's association with swans goes further than fairy tales. Most of swan's relations come from its emergence—gracefulness, of the largest waterfowl. They reflect longevity.
In the Hindu epic, the Mahabharata, [Indian mythology], the chapter on Nala-Damayanti is a creation of young Vyasa, the stern and high epic poet who wrote under Valmiki's influence. Nala and Damayanti were lovers who overcame various obstacles to marry and live happily. Nala was a young, handsome, and skillful king of central India. Damayanti, said to be the most gorgeous good looking girl in the world, was the daughter of King of Vidarbha, a neighbouring country [was it Sri Lanka?]. Nala saw swans furnished with golden wings wandering in his garden and he caught one. In return for freedom, the swan flew back to Vidarbha as his messenger of love, and extolled the virtues of Prince Nala to Damayanti. The bird alighted before Damayanti, and led her to an isolated spot, saying: "O Damayanti! There is a king named Nala. He is equal unto the Ashvins in beauty. Indeed, he is like Kandarpa in his embodied form. If you marry him, your beauty may be of purpose. You also are a precious gem, as Nala is the prime among men." After inquiry, Damayanti hoped that he would fall in love with her. The swan accomplished his mission.
"The Swan flying over the battlefield sang a song so calming and soothing that the opponent lost the willpower to fight. Will Gota overcome Saith's Swan songs?"

Damayanti replied: "Do speak thus unto Nala also". The swan returned to the country of the Nishadhas, and linked everything to Nala. The two are already attracted to each other through hearsay, which prompted maestro Chitrasena to create an operatic dance drama 'Nala Damayanthi' in the 1960s. Remember the scintillating voice of Amaradeva…. 'Etha Kadukara Himaw Arane…'
[The swan said to Princess Damayanthi, 'O gorgeous princess! I wish to inform you about Nala.
He is the bravest warrior.
His broad shoulders and the chest emerge like made of gold;
the pair of swans on any female's body will go crazy if they see it.']
Swarna Hansa Jatakaya
A story from Jataka Tales goes as…, a swan that had golden feathers lived in a pond near a house where a poor family lived. Swan found that they were passing a hard time, and thought, " I will give them one after another my golden feathers", and it flew to the house and said, "I will give my golden feathers one by one, sell them and live in comfort". The swan shed one of her feathers and this became a regular feature. After some time the mother became greedy to get all the feathers at once and caught the swan and pulled out all of her feathers; the golden feathers changed to ordinary ones, she was shocked. The Swan died.
In another Jataka story, Jawana Hansa Jathaka, they wrote how a swan flew fast and picked up four arrows in the air sped by four skilled archers in four directions, a skill Sajith will have to master if he is to win; arrows expected from his own direction as well! But he should never attempt at rescuing like in In the Maha Hansa Jathaka and Chula Hansa Jataka, where they describe how a swan rescued its leader who was trapped in a snare [a noose
of wire].
Hansa Sandesasaya
In Weedagama Maithriya Thera's poetic work Hansa Sandesasaya composed in 15 C., the messenger, like in every Sandesha kavya is a bird. The poem starts off with a chant: "Saerada hasa rada sanda…..." [Welcome, Oh, noble swan!] The poet welcomes the courier Swan with a pleasing likeness to curvy breasts of young ladies…" [Piyakaru piyan piri piya Piyowuru
lesin hobana"]
The first presidential candidate to use the SWAN symbol was maverick A.J. Ranasinhe in 1994, a State Minister in Ranasinghe Premadasa's government. He prostrated before President Premadasa, and said 'I will, boil his slippers and drink the potage as a soup'. He was famously called 'serappu soup', receiving only 22,000 votes countrywide. People remember rulers misdeeds only; something Sajith should be cautious about in his rhetoric.. 'mama Premadasage Putha'.
The next candidate to grab the Swan symbol was Gardihewa Sarath Chandralal Fonseka, the war-winning General, in 2010, when Ranil Wickremasinghe, who lacked confidence decided to field a common candidate used this symbol. He lost by a huge margin to the incumbent and his former boss Mahinda Rajapaksa. In the White Flag Case he was prosecuted for giving an interview to editor of the Sunday Leader, Frederica Jansz stating that surrendering LTTE cadres carrying white flags were not allowed to surrender but were executed on the orders of Gotabaya Rajapaksa. The war hero was dragged down like a common criminal soon after the election by a harsh process to face numerous cases filed against him and he was court-martialed in an attempt to erase the recollection of the role he played in conquering Prabhakaran's terrorism that plagued the country for three decades risking his life. Fonseka's military pension was forfeited, having been stripped of his rank, decorations and medals. Did the Swan bring him misfortune?
Swan in Maithri/Ranil yahapalana; people remember well, why waste valuable space?