---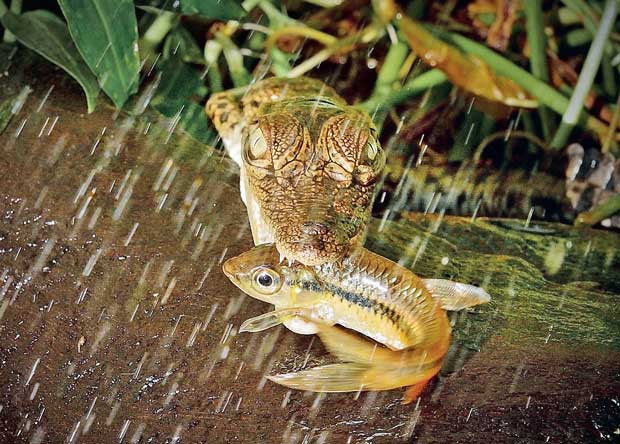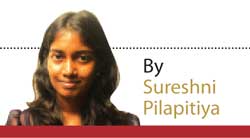 Nature itself is an amazing gift of God to mankind which possesses silvery waterfalls, natural habitat, green hills and landscapes. But unfortunately, it is very rarely that we get a chance of stopping by or having a break to admire these precious specimens; as we live our lives in the fast track and are forever struggling to win the race of survival.

These days we do hear of some unfortunate incidents regarding the fate of the natural habitat and wild life where man seems to be destroying every priceless gift of nature due to his greed, cruel pleasure and sheer insanity. While these unfortunate incidents seem to increase day by day, there are some of us who love nature and know how to appreciate and take the best of what it has to offer. Expressing the beauty of nature through a camera lens or one camera shot may seem rather tough, but is not much of an issue to an expert who has years of experience in the field of wild life photography and make one single picture turn into a real life story.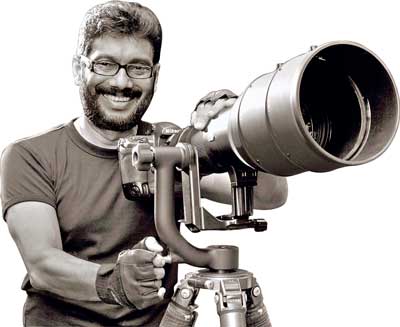 Renowned and international award winning wildlife photographer (Surgeon) Rear Admiral Lalith Ekanayake of the Sri Lanka Navy has been awarded the prestigious distinction of EFIAP (Excellence de la Fédération Internationale de l'Art Photographique) and he is the first Sri Lankan to achieve this in Nature/Wildlife photography. Apart from this, Lalith has recently won the GDCP Gold Medal at "A Green Environment Contest 2015" in Vietnam and was highly honoured at the 26th Memorial Maria Luisa contest in Austria, Nature's Best Photography Asia 2016 and Sanctuary Wildlife Photography Awards 2015 in India.

Presently Lalith has won the highest number of international awards and medals in wildlife photography for Sri Lanka. He has won gold medals in Sri Lanka, UK, Serbia, Singapore, Taiwan, Vietnam; silver medals in Sri Lanka, India, Ukraine and bronze medals in Austria (Trierenberg Super Circuit)
and Sri Lanka.

Lalith's pictures have won first place in Sri Lanka, India (Sanctuary Wildlife Photographer 2013), Australia, and, second, third places and were highly commended in Sri Lanka, India, UK, France, Italy (Oasis contest), USA, Slovenia, Serbia and in the National Geographic competition. His work has been exhibited in more than 50 countries. Lalith had two solo wildlife photography exhibitions along with two book publications. Also, his pictures were selected twice as the editor's choice, photo of the month and photo of the day at the National Geographic International Photography competition in 2011 and 2012. He was also the finalist for the past few years at the BBC International Photography Competition in the UK. As a nature lover from his childhood, also as a student at Maliyadeva College, Kurunegala, and of the Medical Faculty in the University, he was always curious to know the amazing splendour of nature and it's natural habitat.

Wildlife photography is rather a challenging subject, but has always been a pleasure and an experience of a lifetime to him. While he was in Australia for some naval training, he had the opportunity of exploring and travelling around and taking photographs of landscapes and habitats there. On his return he concentrated more on wildlife photography. He started it from Yala, from where he learnt his first lesson in wildlife photography. Most of us tend to think that it is just about taking a few photo shots of animals on holiday trips. But it is a very committed kind of job for a real wildlife lover. Lalith says that your attitude, experience and commitment are most important. It is a strenuous job, where you need a lot of physical stamina and patience. You need experience, patience and it is very difficult and takes long time. In wildlife photography, he does not use any special effects but the slow shutter technology, and every available feature in the camera to make it turn out to be a perfect picture. He uses the slow shutter or panning to photograph a moving bird or an animal. Lalith has also travelled to a lot of countries such as Botswana and Africa where he took interesting and memorable pictures. He is also known for his talent of taking rare photographs from common scenes which makes a photograph look almost life-like. The slightest movement of a wild animal can turn out to be something extraordinary at the next moment; such are the mysteries and complexities of wildlife. Using the wide angle lens is not basically zooming a picture, but you have to plan it for days till the creature gets used to the
camera, he says.

Surgeon Rear Admiral Lalith Ekanayake VSV, USP, MBBS, MD, FCCP, DDHM (Aus), EFIAP is the Director General Health Services of the Sri Lanka Navy and also a Consultant Physician and Gastroenterologist and Specialist in Diving and Hyperbaric Medicine at which he is the foremost specialist in Sri Lanka.

Lalith is also a writer and speaker, and dedicates all his achievements to protect fauna and flora of Sri Lanka, which are under severe
threat he believes.