---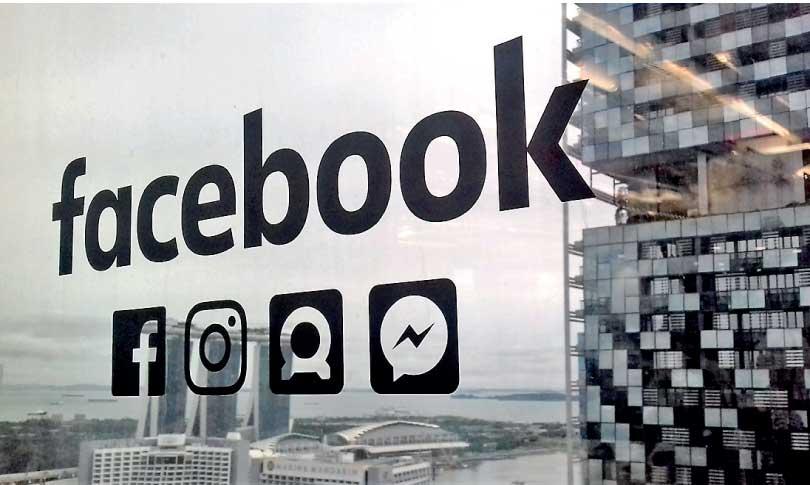 Sometime last September,Facebook was upping its engagements in Sri Lanka by holding media awareness sessions. Off the record media briefing sessions, where the contents were not reported.

At a regular meeting with stakeholders in an Eastern Asian capital during the same time, its regional executives were asked how they assessed the social media platforms situation in Sri Lanka. "We have the situation under control," was the answer. Facebook would want us to believe that the situation was and is under control. In fact, this is not far from the truth, for now.
This is not because Facebook has set aside adequate technical and human resources needed to keep the situation under control. But because the situation has not gone off the rails.
During the run up to the Presidential election, there was genuine concern that fake news and disinformation could pose serious threats. The threats did not materialise. But at no time did Facebook show that it was equipped to deal with such dangers.
One such instance, a video that was posted online soon after postal voting closed with strategically placed footage of disinformation on postal voting results remained online for days. It was not taken down even after series of complaints. Facebook has also not been forthcoming on its investments on content moderation in Sinhala. It was only after the March 2018 Central Province racial riots that Facebook began hiring Sinhala content moderators.
What I have been informed by moderators who worked for Facebook is that their work began some months after the riots, in the last quarter of 2018, they were hired by an Australian company that Facebook had outsourced the moderation work to and at least with those that I spoke with, there was no hands-on training. What they were given was online awareness.
The ex-moderators whom I spoke with, told me that successful candidates had to sit for a test, again web based on Facebook community standards. Those who were able to secure above 75% were recruited. They logged on to an online forum to carry out content moderation and from what I saw on the platform snapshots they spent around 1.5 minutes on each post they moderated.
Ironically when the details were reported last year in this newspaper, instead of providing more details Facebook officials dealing with Sri Lanka sought to fact-check the contents through thirds parties. I heard nothing more of that fact-checking endeavour.
But we are still in the dark as to how many content moderators are working on content in Sinhala, the extent of the machine generated resources in place to detect potentially problematic posts and any details on the spread and width of such posts.
No thanks to Facebook, we know that gossip dominates Sri Lanka's online information highway. Research by Sanjana Hattotuwa and presented last week, establishes the large volume of gossip related news and memes that dominate Sri Lanka social media sphere. Of a total of 51 million page likes recorded over 2019, 30 million were for gossip pages and 3.2 million for memes. Sinhala news gained 1.1 million and news in English 99,000 likes according to data presented in public by Hattotuwa.
Ironically, on the day Hattotuwa made his presentation, Natasha Jorg,Facebook South Asia head for Election Integrity spoke in Colombo. She repeated the often said mantra that Facebook has the situation under control and has invested in scale. However, as is the social media giant's operational habit, stopped short of detailing how this was being achieved. Few hours later, Hattotuwa effectively challenged that assessment with his presentation at the Nightwatchman Society in Colombo.
Facebook is more involved in Sri Lanka than it has ever been. But that however does not mean that it gets a clean slate. There are questions that need answers. For all its public comments we still don't know how many posts were taken down during the Presidential Election run up and with whom Facebook is officially working within Sri Lanka.
And here is where Sri Lanka media advocacy groups have gone wrong. Like last week they have repeatedly given Facebook forums to reiterate its claim. All fine, but, they have not gone that extra step, which they should, to encourage Sri Lanka media to look at those claims critically. Enamoured by the behemoth, they have abdicated their avowed goal of media development. Holding a blow-horn to Facebook, which in fact does not need any such help, has become the priority.
The job of critical assessment and questioning has been left to researchers like Hattotuwa.
The author is currently pursuing a Masters by Research at CQ University, Melbourne on online journalism and trauma Twitter - @amanthap