---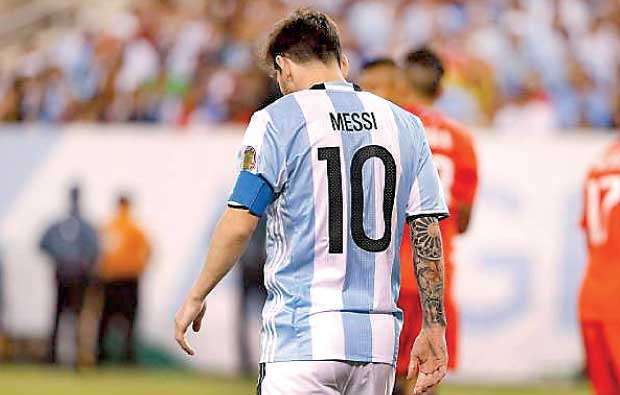 Unlike in politics in sports the clever often rise to the top. On the top comes the distinction. The world would never shy away from distinguishing the one who is both clever and good against the clever and the bad. It is this that sees the world adoring a Roger Federer against a Rafael Nadal and a Lionel Messi against a Cristiano Ronaldo. The bad here does not mean bad in an unwholesome sense. It's just that they are being too loud, pompous, arrogant and also perhaps 'not decent enough'. Closer to home there's Sachin Tendulkar for the 'good boy' example while a super talented, but incorrigibly arrogant Virat Kolhi is the anathema of many cricketing nations.
With Lionel Messi messing up Argentina's first match, reigning champions Germany being beaten by a mediocre Mexico and hot favoruites Brazil held to a draw by Switzerland, the first few days of the ongoing FIFA World Cup saw quite a few upsets. Messi was later quoted as saying his missed penalty against debutante Iceland 'hurt' him a lot. It should be as the same day saw his nemesis Portugal skipper flamboyant Cristiano Ronaldo scoring three goals against Spain thus earning a draw with his neighbour.
Argentina, which is slated to play the next match against a dominant Croatia which beat Nigeria 2-0 on Sunday, however was fortunate enough to tie the match with Iceland 1-1.
Ronaldo's hat trick on Saturday certainly was feted. However one cannot help, but wonder what would have happened if it was Messi who scored the three goals instead of the 33- year-old golden boy of Real Madrid. Certainly the world would have loved it better. On the other hand if it was Ronaldo who missed the penalty instead of Messi soccer fans would have bad mouthed the Portuguese skipper saying 'It's all his big talk, but no work". Instead when Lionel Messi missed the penalty the soccer fans across the globe too moped with him. Besides it was obvious that Argentina's defence was palpably weak and it really made matters difficult for Messi.
There's no doubt that Ronaldo is a legend. This Real Madrid forward's step overs, fancy passes and tricks are so magical that they have inspired hundreds of millions of youngsters across the globe. His FIFA hat-trick on Saturday which took him closer to the title of greatest ever footballer of all time reminded one of his similar feats against Sweden in the 2014 World Cup.
However Ronaldo is also extremely arrogant and doesn't hesitate to make statements that he is better than Messi, who is two years his junior. The Portuguese skipper is better known for his Hollywood style life, flashy cars and flamboyant private life with regular link ups that often make it to the gossip magazines. Ronaldo is also a born marketer, a brand himself with his good looks and he had marketed himself as no sportsman has ever marketed himself.
Messi on the other hand takes his stardom in stride. His modesty and dignity have earned him respect even among the bulk of Ronaldo fans, something that Ronaldo doesn't enjoy among Messi's fans. The ever loyal family man and good boy even just before FIFA, Messi was quoted as saying that he considered himself a very ordinary player in the Argentina team. This Barcelona superstar keeps a low profile and leads an unruffled private life that often it's only his talent that makes it to news media. Besides just like Roger Federer, Messi is endowed with a childlike quality that has endeared him even more to the audience so much so that they don't want to see him losing a match and turn sulky.
Iceland's goal keeper Hannes Halldorsson who stopped Messi's spot kick on Saturday understandably said "it's a dream come true" for him.
In a world where people lose their heads to power and popularity archetypes like Messi and Federer always raise hopes that one can be both the best in the game and also be respectable.