---
It seems we're going to have our kids stuck at home for sometime again. Schools are closed for an indefinite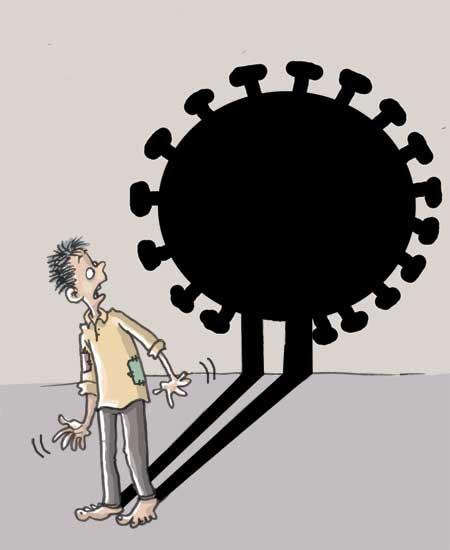 period again and lets hope that this wait at home would not be too long.
Alarm bells have been sounded by parents and tuition masters have had no option, but to put up shutters at their institutes for a while. Online education will continue, and so will fears of whether parents engaged in essential services will be exposed to the virus. The rest of the family wouldn't want to see the breadwinner bringing home the virus!

Just the other day the father of a schoolboy, who attends a leading school in Colombo, was diagnosed with COVID-19. We really don't know the travel movements of this family, but according to newspaper reports the family has followed the proper health guidelines after the male member of the family was tested positive. In issues like these the biggest damage to the family is caused by the social media.
All these developments go on to suggest that we need to be more responsible. We need to be in this 'pandemic' together as one; as a family that doesn't need to be told.

The problem with Sri Lankans is that they need to be told. In a country like Sri Lanka from the chocolate wrapper to the used paper bag, these items easily find their way on the road and not to a dustbin.
Wearing masks when one has a cough or cold was never heard of by the majority of Sri Lankans. Wearing a face mask when suffering from a respiratory illness was never considered as a responsibility by most Sri Lankans till the pandemic surfaced and taught us a valuable lesson in health practices.

Now they all wear masks out of fear of contracting the virus. This fear that drives us to be a healthy nation is bad. We must be driven to follow health guidelines because we have a sense of responsibility towards one another.
Sometimes taking precautionary measures invites trouble. Just the other day we heard that Member of Parliament Harin Fernando was subject to a tirade by a Government MP with regard to a Twitter post by the former that he had subject himself to a PCR test. Government MP Premalal Dolawatte is said to have demanded that Fernando undergoes a period of quarantine because the latter subjected himself to a PCR test and such a follow-up procedure is the norm.

We've read so much in newspapers where some patients receiving treatment have escaped from wards in government hospitals. One report stated that such a person, a drug addict, was later found. But the issue here is to check his travel movements while absconding; because he may have created a cluster!
The latest bombshell was dropped from a garment factory in Minuwangoda. It is reported that a group of workers from India had been bought to work at this garment factory, but what's speculated was that the workers didn't adhere to proper quarantine procedures. Two vital questions raised in this regard were; whether the authorities at the garment factory quarantined these workers at their corporate private facility and whether the workers with COVID-19 symptoms were asked to report to work?

The company responded to allegations through a statement which said that all the workers brought down are of Sri Lankan origin and that they had followed the government mandated quarantine period of 28 days. But the net result was that over a 1000 workers from this factory in Minuwangoda tested positive for COVID-19.
Sri Lanka as a nation did well to keep the pandemic at bay. The island had one of the lowest death rates associated with COVID-19. The security forces and the health sector did strict monitoring and Sri Lanka was considered one of the safest nations in the context of 'managing COVID-19'. Why on earth did we drop our guard?