---

Rip-offs at every turn has become a spreading disease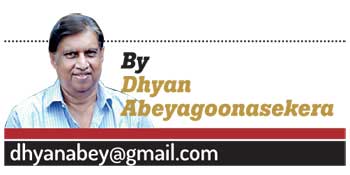 Cheating: bribery, corruption, together with nepotism and manipulations of all kinds are usually part and parcel of politics and politicians. However, their modes of operation differ in divergent settings. Interestingly, according to international indices, levels of corruption are low in western countries when compared to those in eastern, Asian and African states where corruption has reached astronomical levels harshly colouring the political and administrative scenery.
A surprising factor that emerges from the probing is that people in power headed by politicos and corporate moguls treat corruption in all its aspects lightly; 'it's a done thing; 'after all it's just a couple of bucks here and there'; and 'so what?' It is a subject that does not prick their conscience at all.
Cheat pundits have also found that ordinary citizens are not as thick- skinned as the big-wigs who grab the news for their unbelievable misdeeds rather than decent people-friendly performances. But, when the rot begins from this end, that end and another end of power, it keeps going like gangrene on a diabetic leg. And it smells to high heaven. Decay usually begins from the top where power corrupts on a declining scale of 'how hefty is the prize?' Powerful cheats also know that when alleged instances of santhosam or bakshi or jarawa become legal issues, they can hire expensive men in black to argue in court to save them from jail or worse. It is the state that has to struggle to meet the challenges of proving guilt 'beyond a gram of doubt'. Nonetheless, cheating is not restricted to lords and knights in government and big business or public service; it has infiltrated the ranks of the ordinary.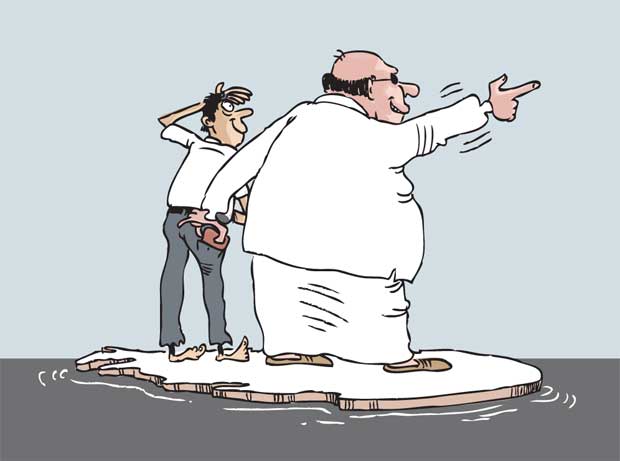 The phut-phut men

Glaring at a departing phut-phut, Jemma complained, "That fellow charged me 450 bucks for the ride from Galle Road." "But isn't the usual charge 350?" exclaimed Saman. "But that's what his taxi meter indicated, how can I challenge that? It must have been fixed," said Jemma. "Complain machan." "To whom, machan? Forget it I have been ripped off."
From the time bus conductors found dozens of ways of hacking into 'tamper- proof' bus ticket machines, the authorities are yet to handle a common 'people problem'- diddles in public transport.
So until they remove their dark glasses, phut-phut men in 'metered taxis' would keep fleecing customers and get away with it. Cars plying as taxis are also in similar games. It is common knowledge that taxi meters are prone to manipulations to the advantage of taxi men. And how many customers are aware there are two fare rates; one for drop hires and a lower one for 'return' hires. In bus and rail transport, many commuters stand throughout their journeys after buying a ticket for a seat. In my book that too is cheating.
Cheating docs
The media spot light has often fallen on erring doctors and the doctoring of patients suffering from plain colds and coughs to kidney stones and heart conditions needing bypass surgery conducted in cahoots with private hospitals that have fine-tuned the art of chasing customers to banks and pawn shops. Mind boggling hospital bills include, 'admission fees' 'registration fees' 'doctors' fees for a two minute how- are- you feeling' inquiry?; surgery charges including cotton wool, bandages and sticking plaster, 5-star room charges, charges for mysterious medical tests, scans and unnecessary urine tests, blood tests, X rays, extra diets etc. It will not be surprising if charges for using wheel chairs and hospital lifts too appear in bills before long. This racketeering amounts to veiled and also undisguised methods of cheating the sick.
There have been questions about diagnoses too. Apart from surgical mishaps that escape as 'misadventures', instances have been reported when parts of the body have been removed for un-established and unexplained reasons. Patients with little understanding of medical matters usually fall victims to such knife happy butchers who cut, remove and stitch for money.
Despite legal scrutiny, there are more dangerous cheats; they are quacks in illegal 'medical practice'. That's another ill-addressed furtive industry.
There are also questions when doctors prescribe branded drugs in preference to generics. The explanation is that generics fall short of quality standards. But aren't generics of good quality used elsewhere in the world? The answer to brand specification lies in multi-benefit agendas to docs initiated by pharmaceutical companies. Despite this scenario, Professor Bibile's recommendations and norms on medical drugs amended to meet current needs are hibernating in a corner somewhere.
Legal eagles are also guilty

Any citizen Perera compelled to visit a hall of justice would have experienced the pains of weathering 'court atmosphere' while choking in a crowd of bodies praying that his varicose veins and arthritic leg would stand the strain of waiting to face a judge. Sure there is a legal gent or lady appearing on Perera's behalf to see that 'justice is done', but that representation comes after paying consultation fees, complaint drafting fees, appearance fees, assistant's fees, and other add-ons. As in the medical profession there is no bargaining or controls over lawyers' charges. Perera has to pay as demanded. Invariably clients or overcharged and court cases, especially civil ones are made to run marathons by legal eagles who cheat by complicating simple cases to rake in the shekels.
A colleague who went to courts to sort out an open and shut case involving her son's education spent over three lakhs on lawyers' fees who had the cunning to drag the for two years. The case was thrown as time barred. Later it was found that her lawyers and the defendants' lawyers had 'come to some agreement' of sorts…
And there are others
Home builders are also high-level cheats. After cranking up land values and construction costs and advertising what 'luxury, comfort and quality' they offer with 'life-long' guarantees, cheat by the cubic metre, square metre building materials and by the brick. And officers wrapped in govt. robes, aid and abet construction cheats awarded public funded projects. The list of cheaters is as long as a flight from Katu to Australia through South Africa, Delhi and Mexico. The grocer sells short-weight stuff of doubtful quality; super markets cheat on super scales; pharmacists sell tablets and capsules from bulk packs with rubbed-off expiry dates; bakeries sell underweight bread and buns; butchers shove in bone and grit into meat priced and sold as 'boneless meat': fish mongers sell look-alike fish to popular varieties claiming it's the real thing ; a tailor complains the batik cloth given to stitch a shirt was not enough; he had snipped off a piece to sew a top for his kid daughter; the car starts to cough and splutter after a repair ; but the garage man had charged for a 'complete and guaranteed job'; the 20 litres of petrol pumped is a litre short; the beautiful 'original' Swiss watch bought as a present for a niece was a cheap replica. House maids, chauffeurs, electricians, bar keepers and odd job men all have adopted their own methods of bamboozling their employers.
It invades homes too
The food we eat is not 'good, nutritious and full of vitamins' as claimed on their attractive labels. In most cases their ingredients, preservatives and colours are injurious to health. The manufacture s know that; but they are interested only in sales and profit; not the health of consumers including kids. Eateries like 'Hotel de Junk' some classes of people patronize instead of Kentucky and Pizza Hut cheat by selling unhygienically prepared food of poor quality.
It doesn't end there: cheating takes place in sports; doping and match-fixing has seeped into cricket, athletics, football and God knows what other sport. Cheating in writing through plagiarism; in higher education by hiring retired academics to write dissertations, lying atrociously in selling used cars, trucks, TV sets, bikes, books, furniture, pups, kittens and barren cows… lying is as common as can be.
Cheating from top to bottom has become a gross national habit. Sadly that also means that is us. But, there are many countries in the world where cheating seldom takes place; how is that possible? One explanation is that people of such lands are of a much better timbre than we are. Does that mean that we belong to a cheating third class one, too weak to keep clean?