---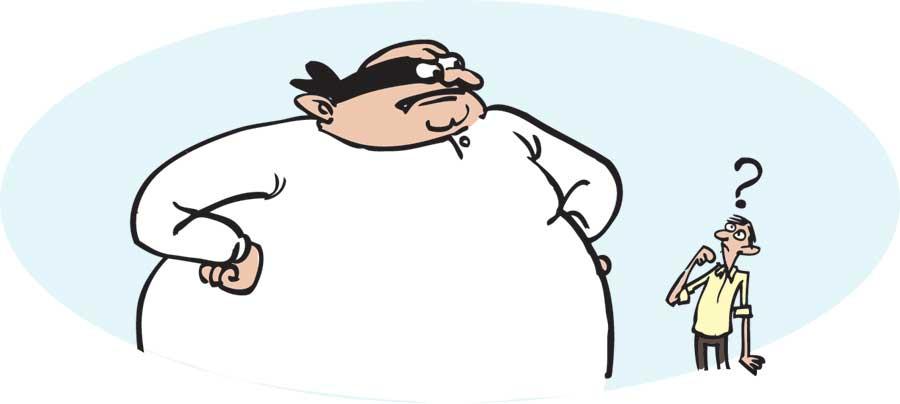 The Parliament has absolute sovereignty and is supreme over all government institutions, including executive and judicial bodies. Hence it is only just to send people with dignity and a sound education to serve as lawmakers.
But the history of the Sri Lankan legislative body is such that we have seen individuals with questionable backgrounds being elected to parliament time and time again. What would make this topic of entering parliament look ridiculous is that there is no educational requirement specified to make a person qualified to enter this esteemed institute.
On September 8 the unthinkable happened! Premalal Jayasekara, a convict in a murder case, was sworn in as a Deputy Minister. Critics have posed the question whether those who have been convicted should be allowed in to a supreme institution like the parliament where laws are passed?

What also must be highlighted is that Jayasekara was quite popular with the people in Ratnapura and polled 142,037 preferential votes to finish ssecond from the Ratnapura District.
So it seems that those who backed him at the recent Parliamentary Elections can't distinguish between good men and bad men. Jayasekara's close associates who used their franchise at the elections to send their friend to parliament are 'blind'. It can be similar to following a faith blindly.
Parliamentarians are hero worshipped. Some are worshipped in the true sense of worshipping a deity in order to obtain favours. Who is the lawmaker who wouldn't grant a favour to a potential voter if he or she supports his cause?

But playing the role of lawmaker goes beyond making laws. One has to be a role model in society. We do remember that the late Nalanda Ellawala of the Sri Lanka Freedom Party was one such individual. He was a gentleman politician, but renowned for speaking against corrupt politicians; even if they were from the part he represented. The well-mannered lawmaker didn't need to be motivated to speak up against injustice.
But what happened to a lawmaker like Ellawala? He was gunned down in a shooting in Kuruwita, in the year 1997. One of those charged for Ellawala's murder was Susantha Punchinilame. He was later cleared of all charges and released. Punchinilame served parliament on several occasions despite being tried in courts over the murder of Ellawala.
Sri Lanka has a history of seeing lawmakers who have had brushes with the law.

Right now we also see former tiger rebel turned lawmaker Sivanesathurai Chandrakanthan (Pillayan) also being escorted into parliament from prison. He is awaiting trial for an alleged murder. He was arrested in connection with the assassination of TNA Member of Parliament Joseph Pararajasingham in December 2005.
He also at one time served as the chief minister of Eastern Province.
It's interesting to see where Sri Lanka stands with neighbouring India with regard to how voters look at this whole 'exercise' of sending corrupt politicians to parliament. More than 40% of lawmakers in the Indian parliament face criminal charges against them for acts of either committing murder or rape. Such staggering figures and stories about controversial Sri Lanka politicians just make you sick and tired!

It must be stated here that when a law student completes studies that individual can't take oaths if there is a case pending against him or her. Such is the clean track record that's demanded from law students before they take oaths as lawmakers. Then why shouldn't lawmakers be 'clean' too?
In recent years we heard stories of a son of a seasoned Sri Lankan politician allegedly cheating at the law exam; with the help of political power.
Politicians are representatives of the people and must set an example as to how a person with power must conduct himself when in society. Just the other day it was reported in newspapers that three police officers attached to parliament were transferred because they checked a parcel being brought in to parliament by an MP. These are signs that lawmakers can go above the law if checks are not maintained. Individuals like Jayasekara stepping into parliament suggests we need to check this whole system of who enters parliament.